Sweet treats are a necessity during the holidays, but sometimes, you just can't muster up the energy to put in the effort needed to bake an elaborate dessert tray. Or, it could be that your oven is already fully loaded with savoury selections, like say, a whole turkey? Either way, there's definitely a need for no-bake sweets during the holidays. Here are some tempting ideas to get you started!
If you like coconut cake, try coconut balls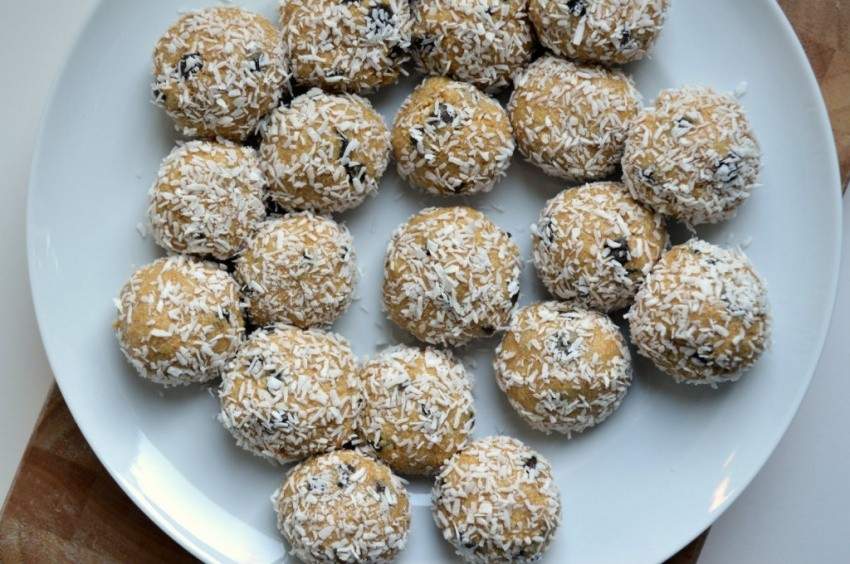 Growing up in my family, the holidays were not complete without grandma's famous coconut balls. It wasn't until I got the recipe for myself that I realized how fool-proof they are to prepare. Get yourself a can of sweetened condensed milk, two and a half cups of graham cracker crumbs, and about a cup of semisweet chocolate chips. Mix it all in a bowl, just by hand, until it forms a giant mass. Roll the "dough" so to speak, into bite-sized balls and then coat the outsides in shredded coconut (sweetened or unsweetened, your call). I speak from experience when I say that these ridiculously simple treats are pretty much guaranteed to become a yearly tradition. Heck they are so easy there's no excuse not to make them all year round.
If you like Nanaimo bars, try this no-bake version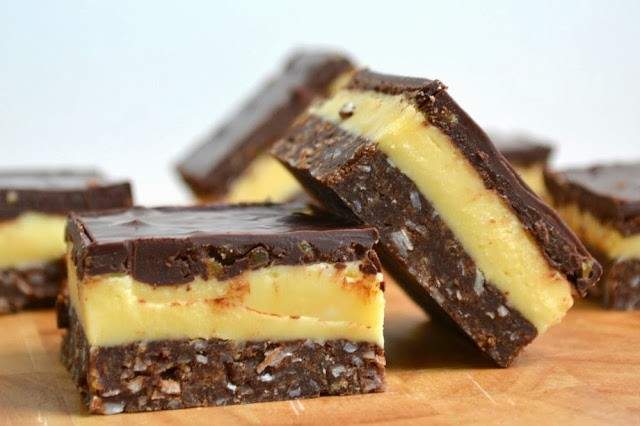 Nanaimo bars are already two-thirds no-bake as it is. The filling and topping don't require baking, so all you have to do is deal with the crust. To do this, try blending graham cracker crumbs, cocoa, and coconut in your food processor with Medjool dates. The dates will act as a binder to make sure everything sticks together. You can always add in a spoonful or two of peanut butter, should you be feeling especially decadent. You could also easily make your Nanaimo bars vegan, just by swapping out the butter for coconut oil in the filling and topping and you are good to go!
If you like chocolate crinkle cookies, try chocolate haystacks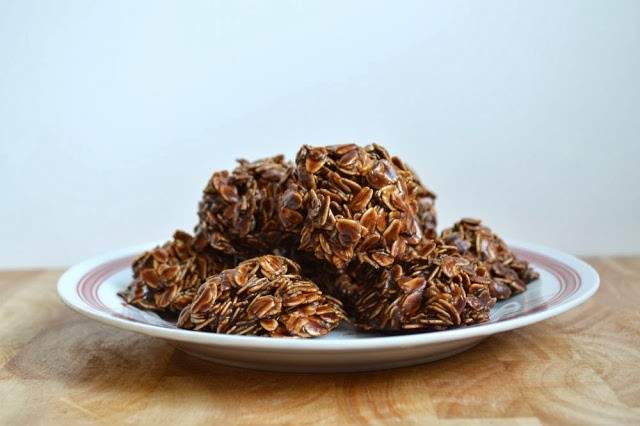 I'm a big fan of oats, so I'm a tad biased when it comes to chocolate haystacks. At their simplest, they're just clusters of rolled oats held together by a sweetened chocolate syrup of sorts. However, that just means you can get that much more creative with the base recipe. Start by boiling together butter, cocoa, sugar, milk, and a pinch of salt. Once it has come to a rolling boil, remove it from the heat and stir in the oats. Shredded coconut is also a must (I like my coconut if you haven't already noticed). As for other add-ins, those are totally your call. Embrace the holidays (and the decadence that accompanies them) by adding in chopped up seasonal chocolates like Quality Street or Lindors. These haystacks are still mostly oats, which keeps them healthy, right?
If you like peanut butter cookies, try peanut butter bites
Basically, they're the peanut butter version of truffles. Take the peanut butter of your choice as the base; natural or otherwise, smooth or chunky. Mix it with something fairly neutral in flavour to bulk it up (butter or cream cheese are both good bets), sweeten it to taste, and stir in other ingredients for texture, or keep the filling as is. Chill the mixture until it is firm to make it easier to roll. Form it into bite-sized balls then decide what to dip it in. Chocolate is a must, but do you want white, milk, or dark? And what about coating? Crushed nuts? Icing sugar? Cocoa powder? All of the above! Get creative and get the whole family involved in the assembly process!
If you old-fashioned sugar cookies, try white chocolate clusters
This one really could not get any simpler. Simply melt white chocolate over a double boiler and add anything from crushed up pretzels or butter crackers to plain potato chips for a crunchy, sweet and salty treat. Stir in whatever nuggets of goodness your heart desires; dried or candied fruit, nuts, seeds, coconut, candy cane pieces, candy and the like are all fair game. Plop them into bite-sized clusters on a parchment lined baking sheet, refrigerate until they harden, and then you're ready to eat. They're unassuming, dangerously so.