Fall is almost upon us, and with it comes a bounty of root vegetables: carrots, beets, parsnips, you name it. They will soon be coming to a farmers' market stand near you, if they haven't arrived already.
Root vegetables are great in savoury applications, but their inherent sweetness also makes them ideal candidates for desserts; and I'm not just thinking about carrot cake here. Let's get creative shall we?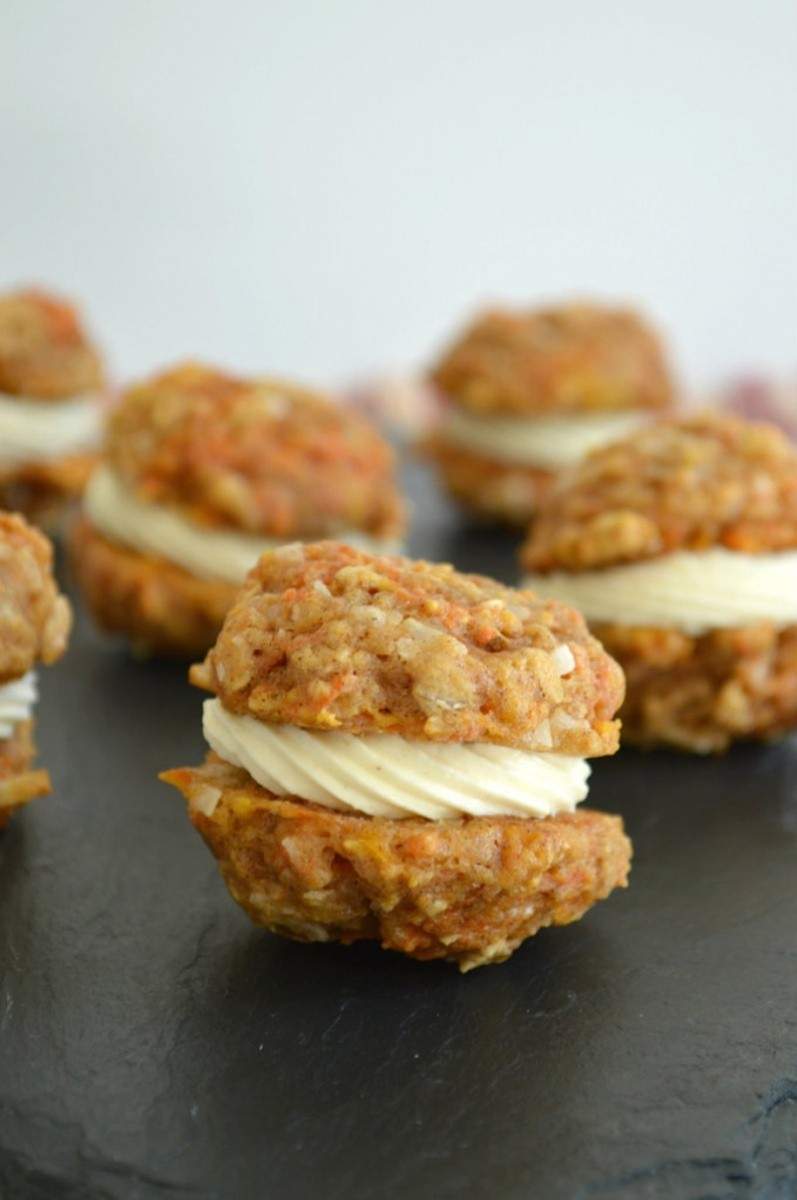 Cake
Carrots aren't the only root vegetables suitable for baking. For starters, you can try swapping carrots for parsnips in your favourite carrot cake recipe, or do a 50-50 mix of the two. Parsnips are just as sweet, although they do tend to have a bit more funk, so blanching them briefly before using may make them more approachable for astute palates. Though, no one has to know that you put parsnips in your carrot cake.
Beets are also great for cakes, especially when you're talking chocolate cake. It makes for the most vibrant colour too! In fact, beets were originally used in Red Velvet cake before Red No. 5 became a mainstay. If you notice that the final product isn't quite as vibrant as you want it to be, you can play around with the pH of the cake by changing the acidity. Just a touch of lemon juice or apple cider vinegar in your recipe can make all the difference.
Finally, if you want to use carrots in your cakes, but want to expand beyond traditional carrot cake, try making a carrot upside down cake. Simply slice the carrots according to the look you're going for, and blanch them to start off the cooking process. Layer them at the bottom of your cake tin, pour over some caramel, add in the cake batter, bake, and voila, carrot upside down cake!
Pie
Sweet potato pie is a big deal in the southern parts of the U.S., but it isn't exactly a go-to dessert here in Canada. There's no reason why it shouldn't be though; think pumpkin pie, but instead of pumpkin puree, use sweet potato puree in its place. You don't have to stop there either. Starting with a base of sweet potato puree, you could mix in other root vegetable purees and adjust to your taste: beet, carrot, or even celery root, for that je ne sais quoi. Top it all off with a heaping dollop of whipped mascarpone and I'd add that to my Thanksgiving dessert menu!
You can also keep it simple and make a root vegetable galette, sweetened with plenty of brown sugar, honey, or maple syrup. Bake until golden and sticky before devouring with a big scoop of salted caramel ice cream melted on top! Or, add diced root vegetables into your homemade mincemeat, along with apples, raisins, and other dried fruit, to bake off in mini tart shells for a two-bite treat.
Other sweet treat
Cakes and pies are just the beginning of what you can make, dessert-wise, with root vegetables. You can also grate them into scones, biscuits, or bread to help up your veggie intake. I mean, what better way to sneak veggies into your diet than with a touch of sweetness? If you're going to eat brownies anyways, you might as well make them beet brownies. Similar to adding applesauce to help cut the fat in your baked goods, you can just as easily use root veg puree in place of up to half the fat (oil, butter, etc.) in the original recipe. Try it in blondies, cookies, or muffins.
Also keep in mind that beets are a great natural dye, so they can add a little pizzazz to otherwise boring looking desserts. Beet crème brûlée, panna cotta, or even ice cream are all dead simple to make: just add shredded beets into the custard, let it percolate a bit to infuse the colour, and then strain them out before finishing the recipe. Beat that, boring beet salad!