March 7 is National Cereal Day, and in honour of everyone's favourite go-to breakfast, we've come up with ways to use it in sweet treats that involve more than just a box of cereal, a bowl, and some milk–not that there's anything wrong with eating cereal the normal way, or straight out of the box by the handful, but it also lends itself to a variety of other applications. There's no better time than cereal day to flex your creativity and try out some new options!
Shreddies
Compared to other cereals, Shreddies are definitely on the lower end of the sweetness scale, which lends itself well to a brittle of sorts! Simply caramelize sugar to start. Once it turns golden brown, toss in the Shreddies and pour it out onto a lined sheet tray. A pinch of baking soda added in with the Shreddies will help to aerate the brittle and make it more like sponge toffee, should you prefer a lighter texture. Also, if you want to kick things up a notch, try mixing a handful of Shreddies into your standard peanut or other nut brittle recipe.
Corn flakes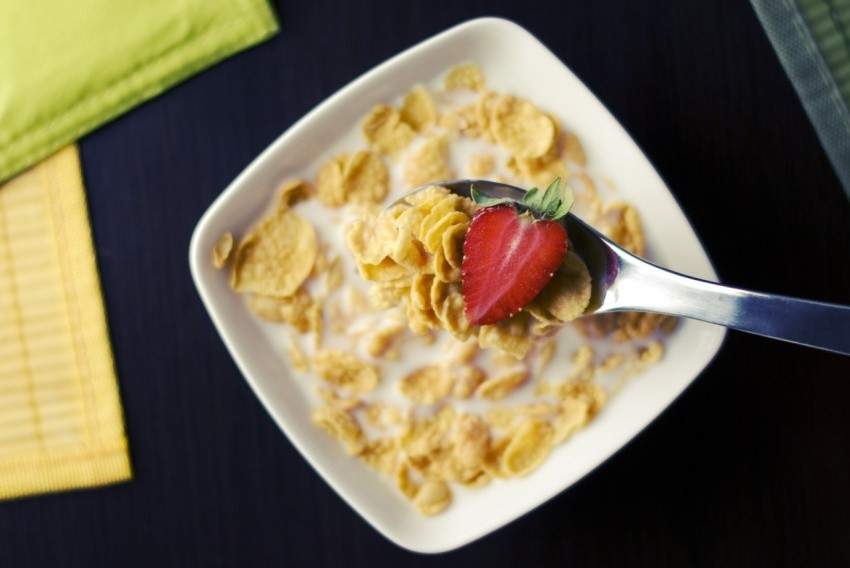 As someone who grew up with corn flakes rather than Frosted Flakes, I always wondered what they would taste like if you upped the sweetness. Taking matters into my own hands, I found the solution: caramelized white chocolate cornflake clusters. You can caramelize your own white chocolate by baking regular white chocolate until it becomes a light brown colour (like dulce de leche), or you can buy it if you prefer not to stand by the oven stirring chocolate for the better part of an hour. Either way, once it's all melty and toasty, pour in some cornflakes and coat well. Stir in a pinch of salt to balance out the sweetness and dollop them onto a sheet tray. Once the clusters have cooled and hardened, they are an irresistible sweet treat!
Honey Bunches of Oats or Just Right
Looking for the lazy person's version of a fruit crisp or crumble? Get yourself a granola-filled cereal such as Honey Bunches of Oats or Just Right, and you're already halfway there! Cut up the fruits of your choice (apples, pears, etc.), toss in some berries or cranberries, and mix this with a couple spoonfuls of sugar and some flour to help thicken the fruit juices. Pour this into a casserole pan or small muffin pan or loaf pan. Then, mix the cereal with a touch of melted butter to help it crisp up and you're ready to dump it on top of the fruit. Essentially, the cereal becomes your topping. Easy peasy. Bake it for 45 to 60 minutes in a 350F oven and you've got yourself dessert. The leftovers double as breakfast the next morning.
Alpha-Bits (or any other super sweet cereal)
Cereal milk is a polarizing thing. Some dump it down the drain when they're finished with the cereal itself, and some savour each and every spoonful of the leftover flavoured milk. If you're a supporter of the latter, you can use cereal milk as an ingredient in a vast array of desserts. First, pick a cereal to infuse the milk (preferably one with a bit of sweetness like Alpha-Bits, Captain Crunch, or Lucky Charms). Then, all you have to do is pour the milk over the cereal, let it sit for a bit, and strain it off. As for the possibilities, ice cream is a no brainer, but you can also turn said ice cream into a milkshake garnished with plenty of (fresh) cereal. Cereal milk panna cotta or pudding perhaps? Or, turn it into a warm beverage like hot chocolate or a tea latte. How about using it to eat another bowl of cereal with twice the cereal flavour? I say yes to all of the above!
Red River Cereal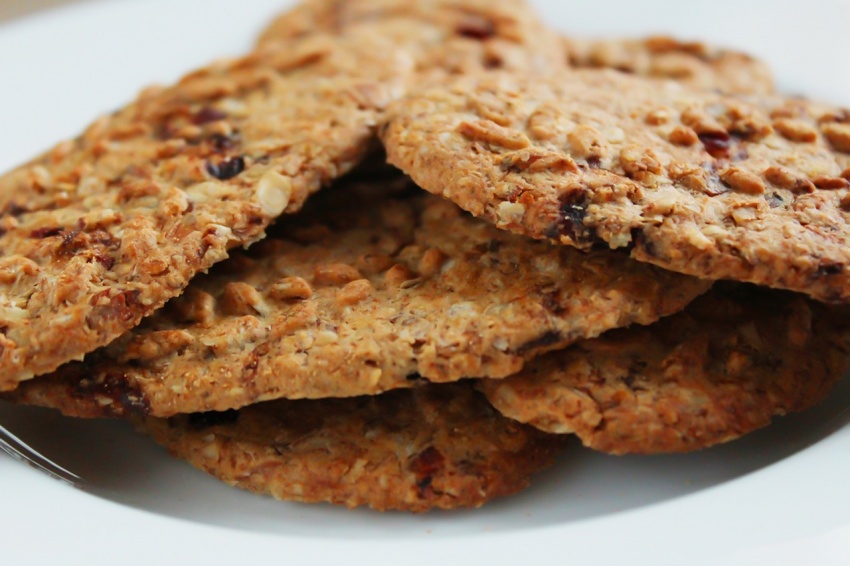 Although not cereal in a traditional sense, excluding Red River Cereal from this list would be a bit of a faux pas, given that it's probably the most Canadian cereal out there. Developed in Manitoba in 1924, it's a mix of cracked wheat, rye, and flax seeds. Really more of a porridge than breakfast cereal, there are other ways to use it outside of just cooking it up and eating it with a liberal amount of brown sugar. Once the cereal is cooked, you can use it to make a play on oatmeal cookies or even add into banana bread. For the chocoholics of the world, try adding spoonfuls of sweetened, cooked Red River Cereal on top of brownies or blondies before baking. You end up with a square that's half brownie, half oatmeal cookie, so you will never have to decide between the two ever again.