Although the days are slowly but surely getting longer, it's still easy to go stir crazy in the middle of winter when it's dark out well before dinnertime; but, good food, good company, and good vibes never fail to boost your spirits. So make the most of the daylight hours with brunch at these places which have all of the above!
Lawrence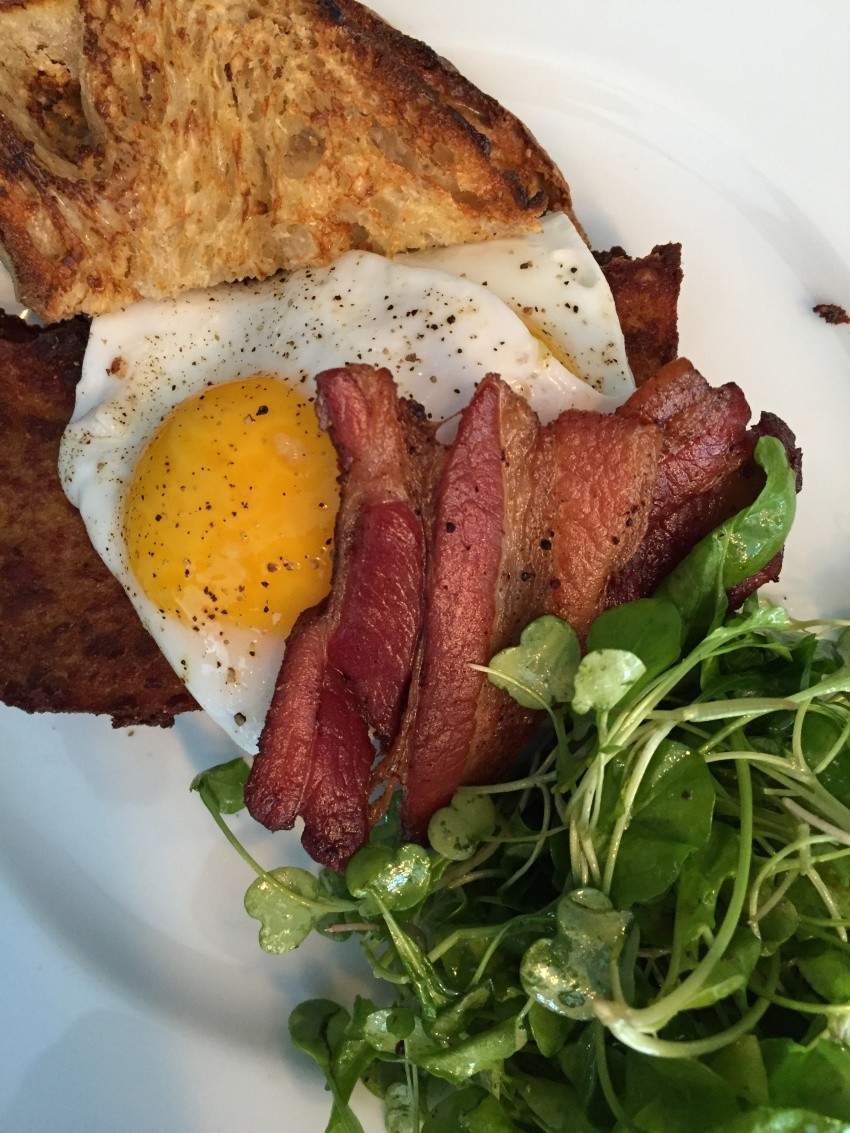 British cuisine often gets a bad rap for being bland, boring or heavy, but not at Lawrence. Start with freshly-baked scones with jam and clotted cream, or doughnuts filled with custard and lemon, because it is the weekend after all. Then, move on to something a tad more savoury like its traditional English breakfast, or be brave and try the fried kidneys. Don't forget that side of bubble and squeak! It's as fun to eat as it is to say!
Foiegwa
When a restaurant offers to start your day with a slice of chocolate, you know it's going to be a good one. If the breakfast brownie is any indication, Foiegwa doesn't have an issue serving over-the-top, richer-than-rich dishes. Whether you opt for the scrambled eggs with black truffle and Bordelaise sauce, or rosti with smoked salmon, house crème fraiche, and fried capers, you might just need someone to roll you out the door after.
Le Butterblume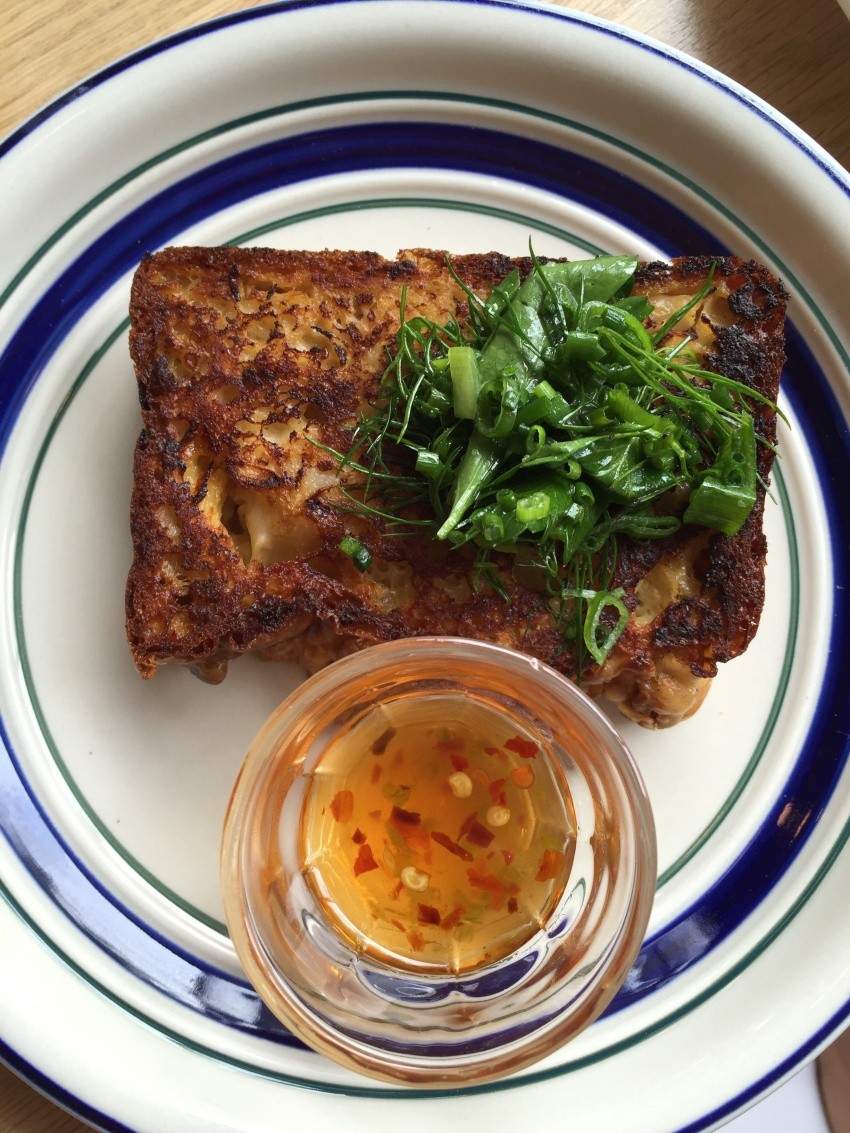 This cute little spot knows that breakfast is the most important meal of the day and it makes you feel good about what you put in your body there first thing in the morning. Butterblume has everything from thoughtful variations on muesli and granola to soups and salads that make you rethink the meaning of brunch. Need something to warm you up from the inside out? Coconut milk, lemongrass, and kaffir lime soup with chicken and Nordic shrimp is everything you didn't know you wanted until you have it.
Olive et Gourmando
Although this spot technically only offers brunch on weekends, Olive et Gourmando is one of the few places in Montreal where you can get breakfast and brunch-like dishes seven days a week. It takes toast to the next level with its housemade ricotta with honey, orange zest, and maldon, or as well as the more savoury tartine with the same ricotta, roasted squash, Asian pear, and cucumber. Or, try its irresistible hot or cold sandwiches like grilled cheese with caramelized onions, raclette cheese, gouda, and beemster.
Sparrow
A staple on the St. Laurent brunch scene for some time now, Sparrow offers a balanced mix of traditional breakfast dishes as well as more eclectic plates to keep things interesting. Its buckwheat pancakes are topped with apple butter, candied walnuts, and maple syrup, of course. But if that sounds too sweet, why not try its shakshuka or even its breakfast banh-mi? Slow-roasted pork belly and fried eggs always make for a pretty good base for a breakfast sandwich, don't you think?
Café Melbourne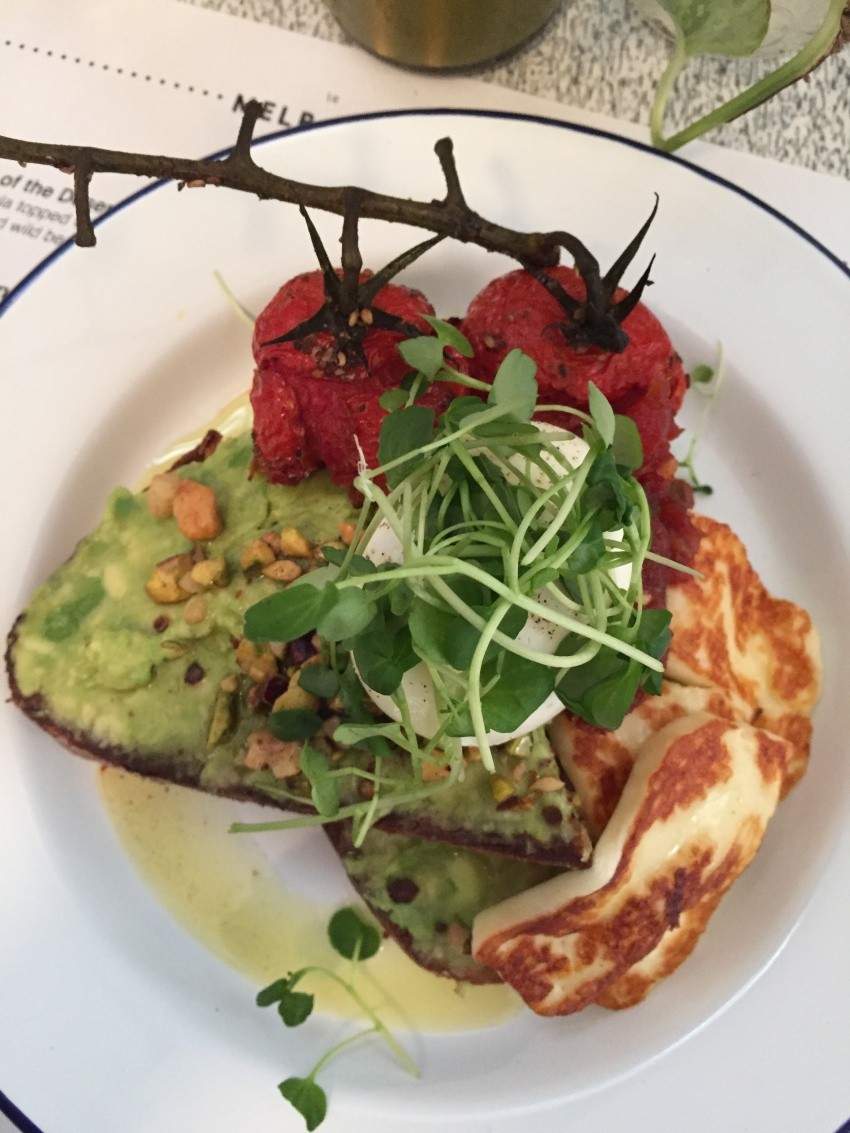 Café Melbourne's brunch game is especially strong lately thanks to resident chef Saad Bahahani (better known by his social media handle, Ozwald Felix). Every Saturday and Sunday from 10 a.m. until these sell out, you can get your hands on some of the most creative, Australian-inspired brunch dishes you're likely to find on this side of the equator. All named after Australian celebrities, the "Elle Macpherson" has been a staple dish since day one. It's smashed avocado on sourdough, but Bahahani doesn't stop there. Instead, he tops it with grilled halloumi, macadamia nut dukkah, roasted tomatoes, and a soft boiled egg. If that doesn't float your boat, how about matcha and black sesame overnight oats?
Thazard
New at Thazard, brunch is now offered on weekends from 10 a.m. to 4 p.m. The menu isn't your typical brunch fare. Rather, for $14.50, it's offering a selection of Japanese-style breads and spreads like yuzu marmalade and edamame hummus, with the choice of one entree course. Main plates include everything from three different varieties of ramen to fried chicken and waffles with okonomiyaki sauce. For those with a sweet tooth, this place also offers waffles with fresh fruit, chia, and crème anglaise.
La Bête a Pain
With locations in both Ahuntsic and Griffintown (the newer of the two), La Bête a Pain's chef Marc-Andre Royal knows exactly what a successful brunch operation entails. There are plenty of sweet and savoury options to be had, but the best part is the selection of breads and pastries that you can grab on your way out to savour at home. That way, you can keep the brunching going all weekend once you are stocked up on sourdough, croissants, eclairs, and more.