Imagine, with the click of a button, being able to transport yourself directly into the kitchen of a chef on the other side of the world. With new Skype cooking classes from The Chef and The Dish, that's closer to being a reality than ever before.
Founder Jenn Nicken loves to travel and admits that she goes out of her way to taste authentic dishes in their place of origin.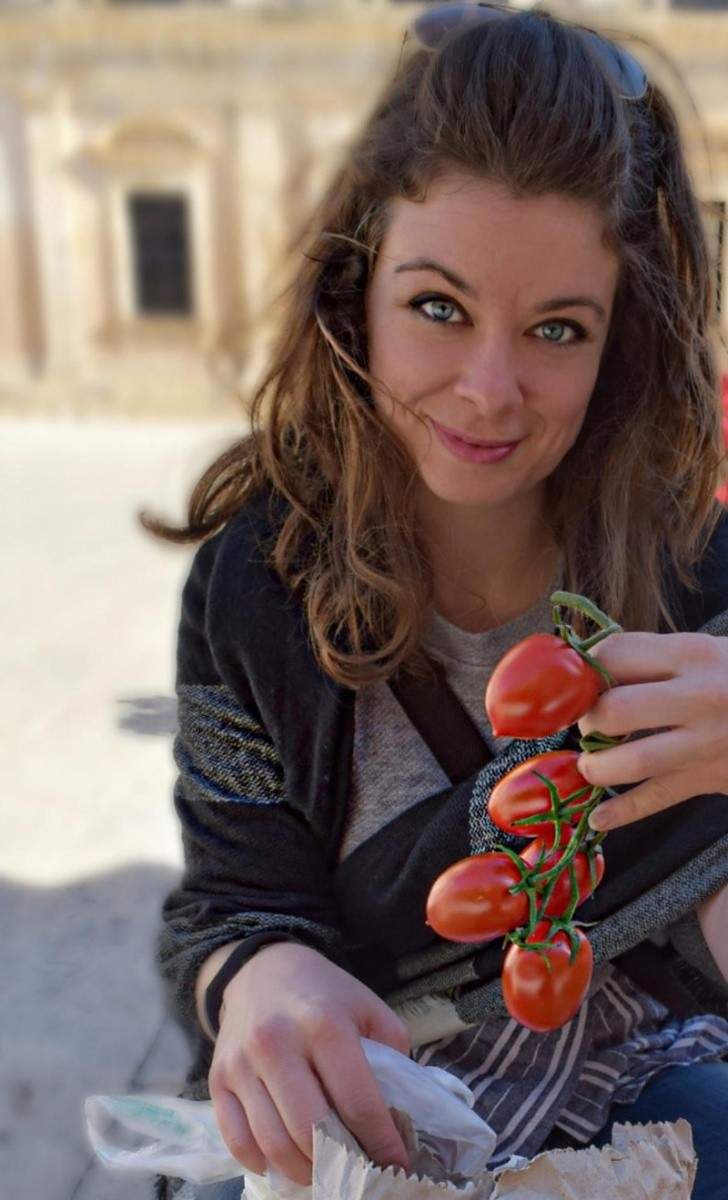 "The first time I had Bolognese sauce in Bologna, Italy, I was blown away," she says. "It was nothing like any of the versions I had ever tasted back home."
Through culinary experiences like this, the foundation for The Chef and The Dish was built. After quitting her job with iTunes and taking some time off to travel, Jenn decided that she wanted to make a career switch from music entertainment, to culinary entertainment.
Recognizing that not everyone is fortunate enough to have the opportunity to travel far to take in local cuisine at the drop of a hat, she started brainstorming ways to bring authentic and diverse world cuisines into people's kitchens.
"Coming from the technology world, I've seen how it can bring people together," Nicken explains. With that insight, she chose Skype as her platform and launched The Chef and The Dish, which connects home cooks with chefs all over the globe via video conference cooking classes, in spring 2016.
The concept of The Chef and The Dish is a simple one. You sign up online for the cooking class of your choice, and are paired with a chef. Said chef will spend two to three hours teaching you to make up to three dishes that are specialties of the region they live in; dishes they have grown up with and have made and ate their entire lives. Before the cooking even begins, a kitchen assistant helps you sort out all of the logistics. Not only do they make sure that you are able to obtain all of the ingredients you need (as Jenn puts it, the shopping is half the fun), but they also ensure that you configure Skype accordingly to cook alongside your chef instructor, who is watching at every step and providing pointers along the way.
All classes are private (they are typically for two people but can accommodate up to four), which means that you get one on one attention from your chef instructor. You get to ask all of the questions you want, and hear about their personal stories.
The Chef and The Dish currently has chefs in Italy, Spain, Japan, and the United States, and are looking to expand to other countries. What's neat about the experience, Jenn explains, is that each chef specializes in their region's cuisine, and has their own, unique teaching style.
"Whereas chef Yoshimi in Japan will go into the topic of Japanese dining etiquette, chef Gason in New Orleans often shares his experiences on cooking for various athletes and celebrities," describes Nicken. All the while, they've got their eyes on what you're doing to make sure you don't overcook your dumplings or undercook your jambalaya.
Another upside to The Chef and The Dish is that while you're in your own kitchen, your chef instructor is at home in theirs. Rather than operating out of a commercial space, they are essentially inviting you into a part of their personal lives, into their home kitchens. The equipment is the same as that in a home kitchen (no fancy industrial tools) and so is the comfort.
So whether you are looking to up your sushi-making game, want your kids to learn some go-to recipes before they head off to university, or are in search of a fun gift for a wedding or birthday (note: it offers gift cards), The Chef and The Dish makes cooking classes easy, accessible, and interactive for everyone involved, including the chefs you'll be learning from.
As Nicken puts it: "So many cultures have so much history with food. Their lives revolve around it. Taking a class with The Chef and The Dish is an opportunity for people worldwide to get into the kitchen, and learn to love, or further their love for cooking."