Welcome to the finale of Top Chef Canada recaps. I know that you will miss these recaps just like Imrun Texeira will miss his liquid nitrogen, Stephanie Ogilvie will miss her sea truffle butter, Adrian Forte will miss his Scotch Bonnets, and Francis Blais will miss his whey.
But before we get to the inevitable tears and cheers, let's talk about my righteous anger from last week. Because, readers, I am still not over it.
Sudden Death Cook-off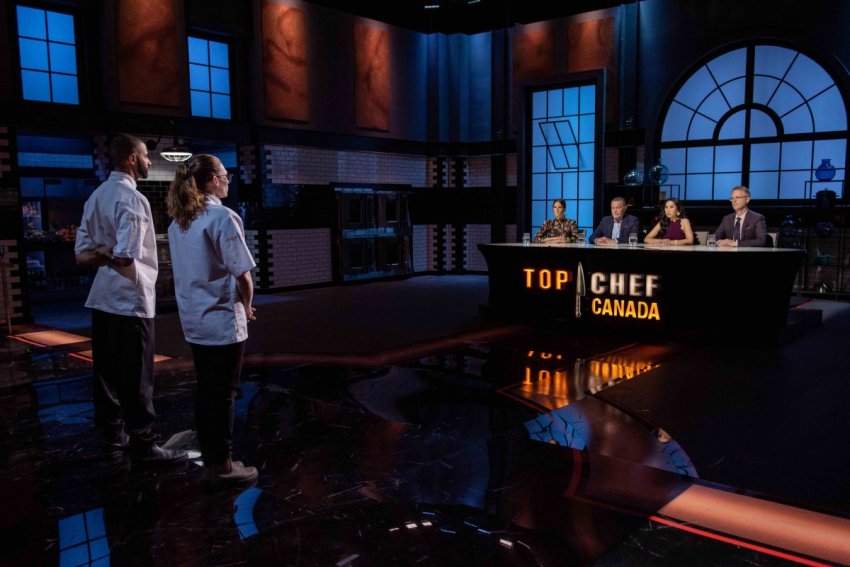 As we open the episode, we're reminded that we were not shown who's going into the finale from last episode because the judges decided to hold a sudden death round between Stephanie and Imrun.
Here at Eat North we did receive clarification from judge Mijune Pak that the rules of the Top Chef franchise are that the worst dish goes home, no matter what the chef has cooked before.
We have seen this rule in action, and we have also seen it cast to the wayside. And I did not hear from the judges that Stephanie made the worst dish. I heard her dish was too much but Imrun's was too little. So, which is worse?
Stephanie handles this much better than I (and my other colleagues at Eat North) did. She rubs her hands together and gets going on her full-on Maritime assault. Her seared scallop on caramelized cauliflower puree with shaved wild asparagus salad on lentils showed "artistry and talent," said the judges, but the lentils were a tad undercooked.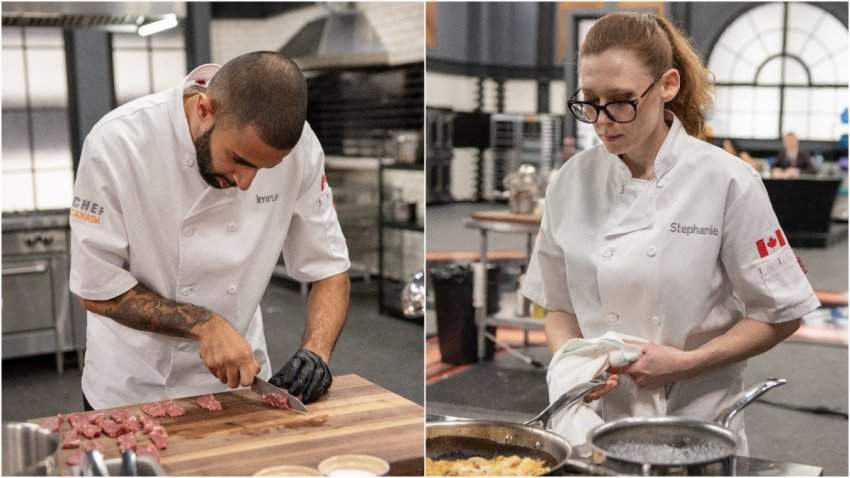 Imrun chooses to stay away from the stove and makes a beef vindaloo tartare on a toasted nori cracker. Stephanie calls it "cute". The judges think it had lots of umami, but it's more of an amuse-bouche than a realized dish.
The judges ask the pair why they should have a shot at the finale. Stephanie says she got where she is by working really hard every day. Imrun says he has shown the most growth, which may be true (but I think Adrian Forte and Lucy Morrow also did).
Imrun knows how this is going to go, and he handles it with class. After Imrun is told to pack his knives, he says he has no regrets. "As a visible minority you have to take the opportunities as they come up."
This is true, as the past seasons of Top Chef Canada have shown that being a visible minority in a kitchen is rare and difficult. It takes courage to put yourself out there.
Imrun got painted as the "how did he get so far" contestant. Rightly or wrongly, he has the experience of cooking with the elite and will take that back to Ottawa and grow from there. Given his confidence, I expect we will be seeing him again either on TV or elsewhere.
Onto the finale of the finale.
Finale Dinner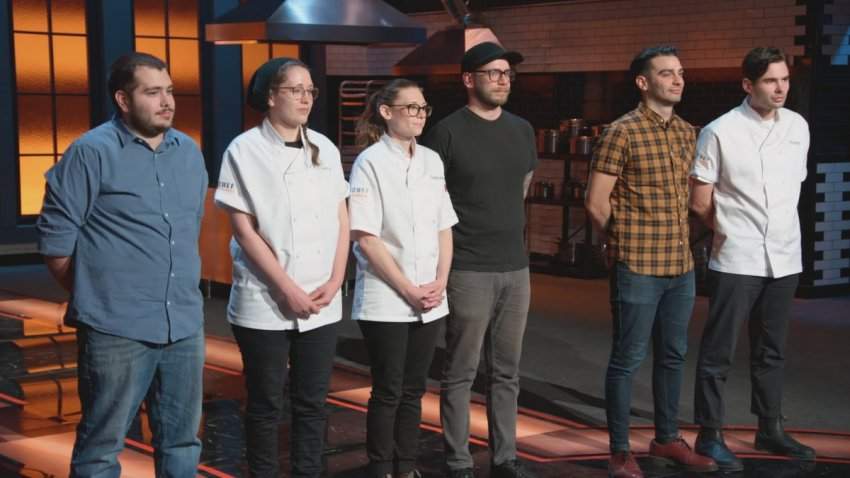 There is always the little surprise of who the top three contestants get as their sous chefs. And this year, they actually got people who are useful and evenly matched. All three contestants are cooking with their best friends (in Stephanie's case, her boyfriend,) who they cook beside on a daily basis. It's a chance to see the chefs' softer side as their sous chefs were revealed. Brock, Stephanie's boyfriend and business partner said to her, "Thank you, my love, it's my pleasure." And everyone watching melted.
Francis Blais' best friend Massimo did the bro jump-hug, and Francis said, "We are a pair of crazy chefs." I can imagine that most of us could not keep up with them for five minutes in the kitchen, nor five minutes out at the bar.
Lucy Morrow's best friend and sous is her biggest fan, and they set out to make a Maritimes meal that showcases their island home.
Before sending them off to cook, host Eden Grinshpan says, "You each had your highs and your lows," which leaves me wondering: did Francis ever have a low? His crowning seems inevitable at this point. The way he breaks down technique and flavour intellectually, coupled with how each simple dish is deceivingly flavourful, seems unbeatable.
On top of that, he is doing it for his girlfriend, who he has spoken passionately about since day one.
All the chefs start off strong with their amuse-bouche. Lucy's potato-wrapped oyster, Stephanie's cured salmon and Francis' tomato and clam or clam on clam tomato were all very well-received.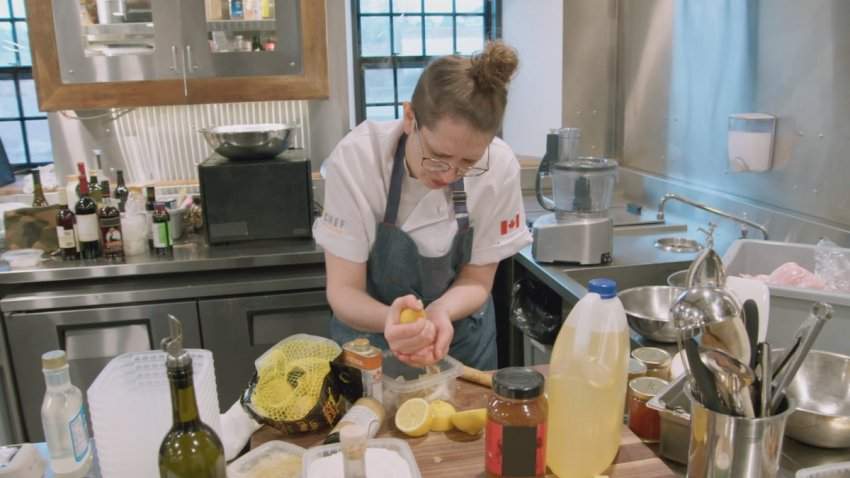 The appetizer course continues to highlight the chefs' talents, as well as their personalities. Lucy makes what looks like a piece of toast with tomato and cheese, as a reminder of her pre-soccer snack. The judges think it looked like pizza. Chris Nuttall-Smith declares, "It's more like a con tomate that smacks you on the head."
Stephanie's creative flip of the flavours of pastrami on rye into a rye gnocchi with shaved bresaola and (the once-forgotten) sea truffle butter, had the judges talking all the way through Judges' Table. Eden says this dish is creative and unique and what we are looking for as a Top Chef.
It looked like Francis didn't quite get his Nordic-inspired lobster dish together to the table on time. The judges complain about the presentation, and the messy plate rims, but they can't find any fault with the dish itself.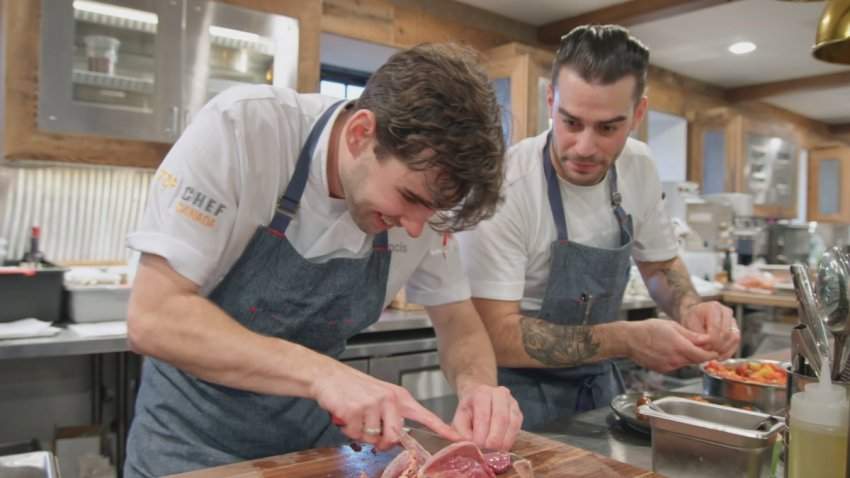 If you are keeping track, Francis may have won the first course, and Stephanie the second, but it is the main course that is the star attraction.
Lucy, who wanted to make venison, could only find rabbit. She has only cooked rabbit once before but decides to risk it anyway. She sous-vides and then grills the meat and serves it with flavours of black rum and molasses. It is a call to her history of hunting with flavours and drinks of the bush, but she makes a misstep and places the perfectly-cooked rabbit on a cashew cream that the judges do not like.
Stephanie also stays close to home with her honey-lacquered duck with fermented radicchio and sunchoke pave. The judges are impressed with the dish and the amount of thought that went into the many components, but it is her sunchokes that foster obsessive thoughts by the diners.
Stephanie's creative and colourful East Coast dish is an interesting contrast to Francis' main course that is steeped in French influences.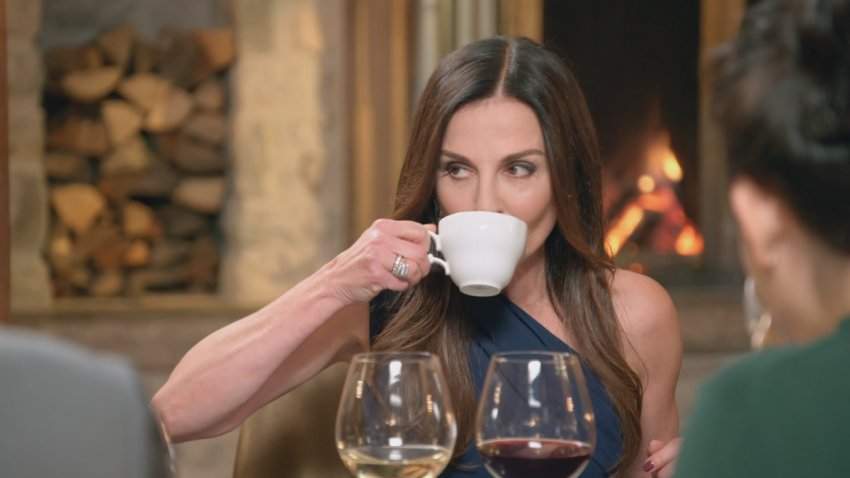 Francis channels his obsession with technique and creates a pigeon pithivier: a dish of many layers, including foie gras, pigeon heart, and spinach, all wrapped in flaky pastry. It is a labour-intensive technique that takes hours; he does it in 25 minutes. It is risky and the pigeon looks a little underdone, but the editors play us. The judges love the dish, bathed in all its traditional French glory. He serves it with a tea cup filled with broth that is so light and delicious that judge Janet Zuccarini is "freaking out".
So far, no missteps, just tiny stumbles. Will dessert seal the deal for Francis?
In one word, no.
Francis makes a buttermilk mousse with gorgeous plums and blackcurrant oil. The dish is so flavourful that it needs something fatty to balance it. It's not a bad dish, but it's not a gold medal winner either.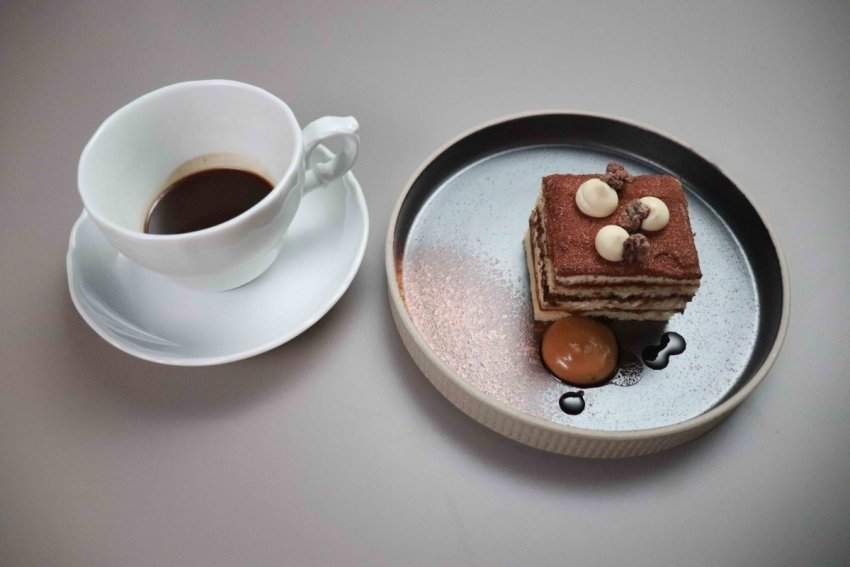 You can just tell that Stephanie loves her dessert. It's an East Coast tiramisu with a dulse (dulse, as in seaweed) leche. The tiramisu has mushrooms mixed into the coffee flavours and it is served with a cocoa nib tea. She and Brock serve this dish at their pop-up dinners. Despite the dessert's credentials, the judges do not like it. They find the dulse to be overwhelming and can't taste any of the mushrooms. It's not going to take her over the top.
Lucy stays simple and makes an apple pie. She knows it is a risk because everyone knows what apple pie tastes like. She isn't using flashy technique, or crazy ingredients. She has chosen simple flavours and hopes to land it. And she does. Her apple pie is, by far, the judges' favourite dessert. It sets a new benchmark for apple pie.
Judges' Table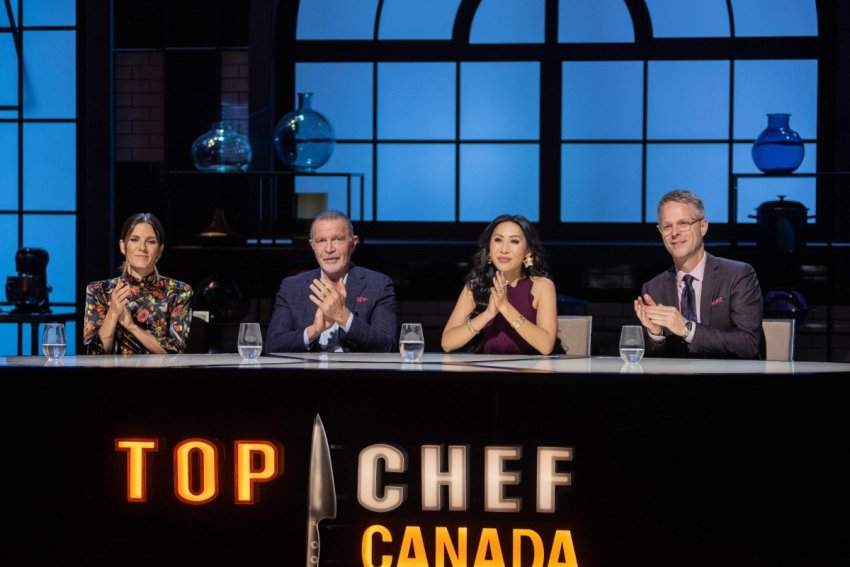 And so, the meal ends. I am impressed by the chefs' commitment and creativity. I am also impressed that the judges just ate 12 courses without one groan.
It is obvious that the three young chefs are all extremely talented and if they want, have huge careers in front of them.
When asked what they have learned, Stephanie says it is to trust her instincts--an interesting comment when the judges almost threw her off course and out of the competition a couple of episodes ago. As the judges note, she knows who she is.
Lucy says that you grow when you are outside of your comfort zone. She proved this, not just by cooking rabbit, but by being the first chef from P.E.I. on the show, and for earning a top spot by being creative, and true to herself and her island roots.
Francis says his lesson is to bring your best and push yourself to the limit, which seems like he did, for each and every dish he made.
They name the winner.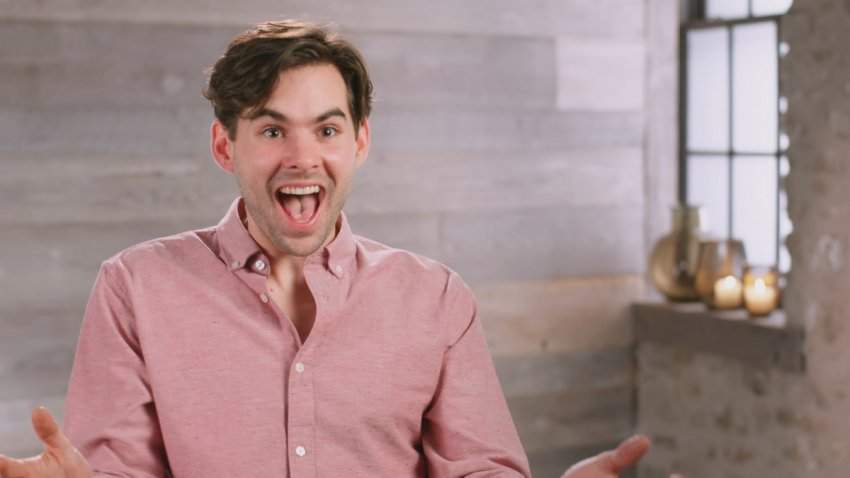 Francis Blais is Canada's Top Chef for 2020. He is the first winner from Quebec, and it is well-deserved.
He is overcome with emotions and doesn't realize when his girlfriend walks up behind him. At this point, I was hoping he was going to drop to one knee and propose. But no, just a long, long, long kiss.
I am just sorry that for Francis to win, that means Stephanie and Lucy had to lose. This season was really a competition between Francis and Stephanie, but as the adage goes, it's hardest to come second place.
Felicitations, Francis. We await your next move.
Kitchen Scraps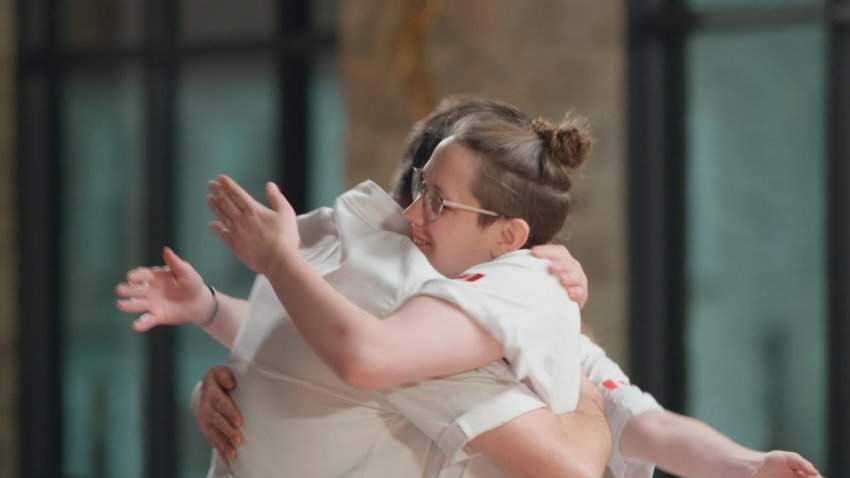 I wasn't excited to start this season, but it grew on me. The diversity of the chefs and their likability kept me hooked. What about you?
Imrun should consider a show with kids; he was so cute in that challenge.
Other than in the first episode, they seem to have gotten rid of immunity for the Quickfire winners. So chefs never rested on their laurels.
The chefs always wore the same things in their camera chats. When they committed to their outfit, did they know that was what they were going to wear every week? Or, did they just do one long camera chat? The producer in me wants to know.
Could a Top Chef Canada: All-Stars be coming our way? Who would you like to see compete in that?
Congratulations to Lucy Morrow for winning our "Fan Favourite" poll!