This week's episode of Top Chef Canada opens with a girl-power team meeting. The female contestants note that only men have been sent home so far.
We know what that means—there will be a woman leaving today.
Quickfire Challenge
And then, as if by coincidence, the chefs walk into a drag brunch challenge for which two drag entertainers will be the judges for the best brunch. This seems like a missed opportunity. The queens are just tasting the food; there is no show, no theatrics, no opportunity to showcase what a drag brunch is all about. It's just…kind of boring.
One of the notable interactions on this Quickfire is that Jo Notkin tells Adrian Forte not to make fried chicken because that is what he did in the last challenge. He does anyway. Host Eden Grinshpan calls him out, just like Jo said she would.
Francis Blais messes up big time by only making two servings of his dish, even though there are three judges. His teammate Stephanie Ogilvie looked quite shocked when this happened. Their entire team gets disqualified from the Quickfire because they did not finish the challenge.
But hey, it didn't really matter because there wasn't any prize or advantage given to the winner of the Quickfire. So, Jo's carrot cake scones won her bragging rights, but not much else.
Elimination Challenge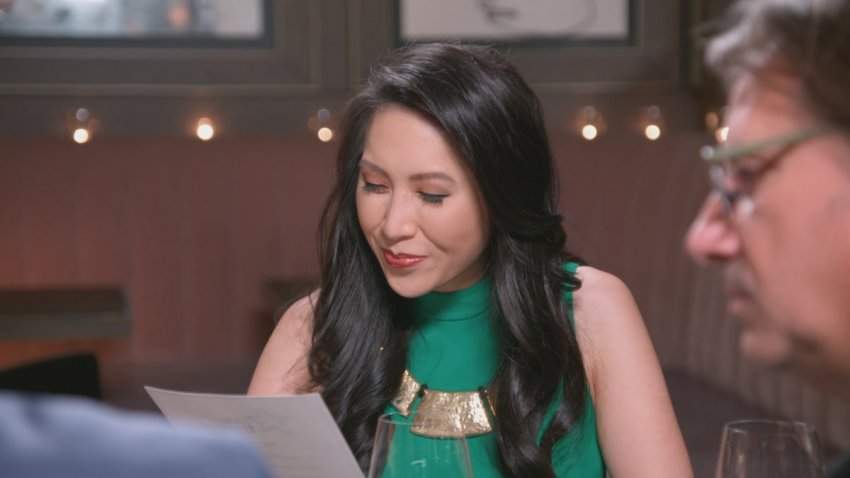 Each of the chefs draw Air Transat boarding passes, which designates a European city and course that they have to cook out of a meal consisting of three appetizers, three mains and two desserts. They have one night to prep and then some time the next day in Estia restaurant's kitchen.
After languishing in the middle, Dominique Dufour finally gets some camera time. She says she wasn't on the show to be in the middle of the pack, and then she finally pulls into the front with her appetizer. She makes a seafood stew inspired by Venice. Her seafood is cooked perfectly and she makes a squid-ink rice crisp, which was a creative nod to squid ink risotto.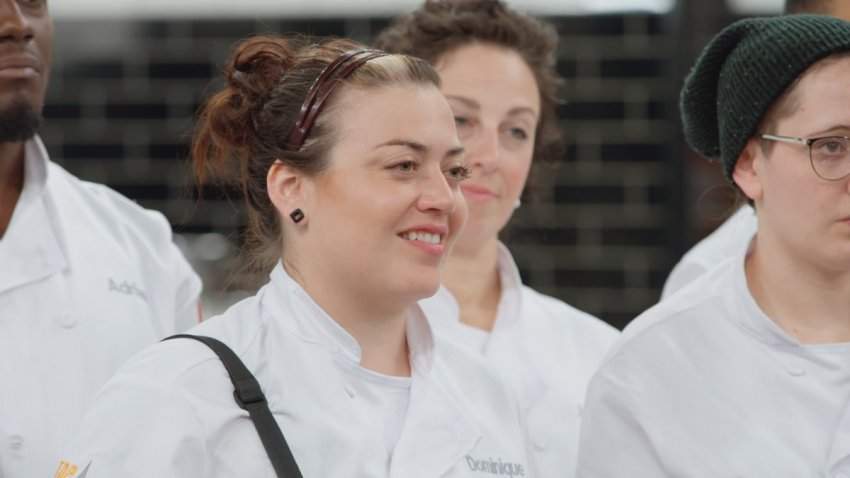 Elycia Ross has one big issue with her Athens-inspired appetizer. She has already cooked and rolled her spanakopita when she realizes that there is grit in her pie. She did not wash the bagged spinach and every bite is sandy. She has to serve it anyway, and it doesn't go well. The judges identify the dirty spinach but are also not impressed by the under-dressed sides.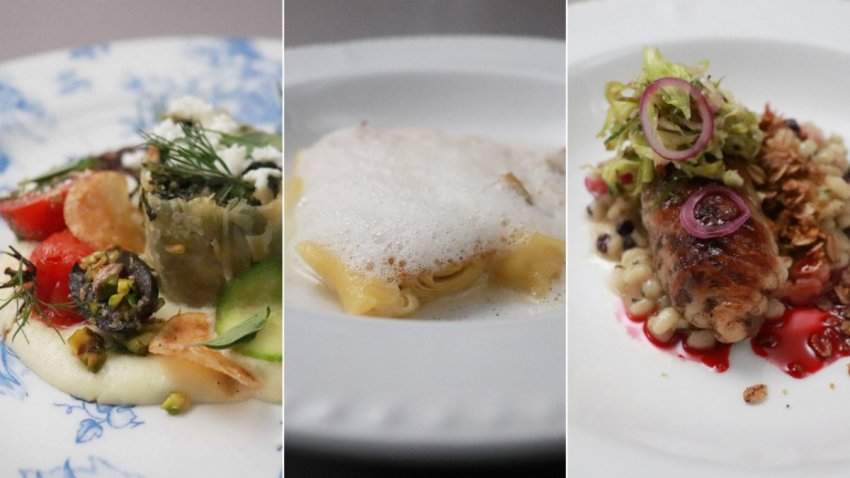 The main course has a similar Goldilocks dynamic. Francis makes a refined and perfectly balanced agnolotti with artichokes, which are notoriously fussy to cook.
Stephanie draws Glasgow, which she doesn't seem that thrilled with. (My mother was born in Glasgow and was the third generation of culinary superstars from there, so I may be the only person who actually has culinary inspiration from Glasgow.)
She makes a lamb sausage wrapped in caul fat with a barley risotto that is steeped in beer. At Judges' Table, Mijune Pak says that Stephanie understands flavour profiles. Chef Mark McEwan agrees, saying that she always seasons well and always nails the flavour.
Imrun Texeira's scallops are bland and the guest judge says his cooking is not fusion, it is confusion, and it is certainly not Parisian, as it should have been.
Jo's city is London, and instead of boiled meat and potatoes, she chooses to go with a Jo's Indian-spiced duck breasts on cauliflower puree with fruit compote. The dish is met with a shrug. The spicing is good, but chef McEwan finds the blackberry compote too fruity.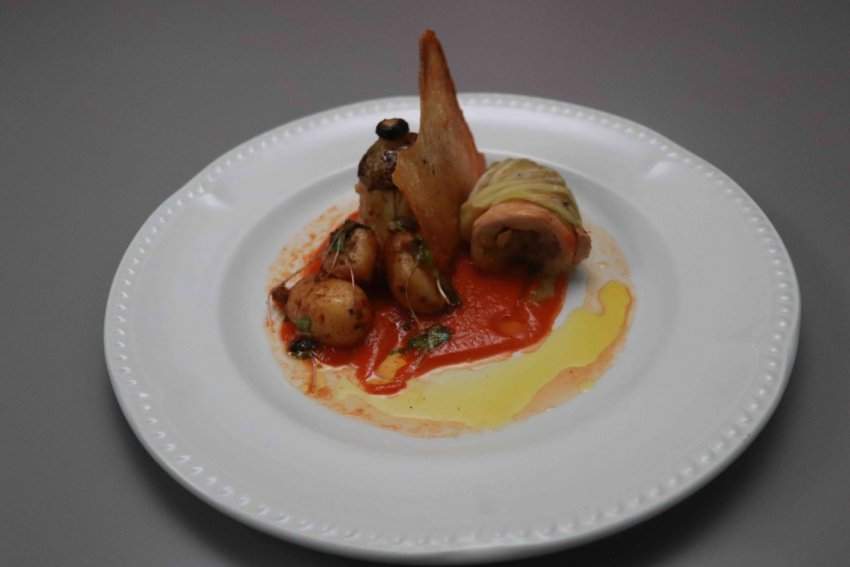 These missteps are forgotten in comparison to Adrian's Portugese dish. He makes a chicken ballotine wrapped in cabbage, which may be more eastern European than Portuguese. His spicing can't save his chicken dish when Mijune reveals that hers is under-cooked. The undercooked chicken issue has felled more than one competitor on Top Chef Canada. Is this Adrian's turn?
Onto dessert. Xin Mao's semifreddo earns mostly shrugged shoulders; it didn't taste Italian but it wasn't terrible. Lucy Morrow struggled with her dessert. On the prep night, she made pastry for the second time ever, and it was a disaster.
I have a feeling that Jo Notkin gave her a hand with a different recipe because when she made it the next day, it was perfect. But her custard was congealed and the last-minute addition of the saffron was disliked by the judges.
Overall, this does not seem like the best meal ever served at a Top Chef Canada elimination challenge, but probably not the worst either.
Judges' Table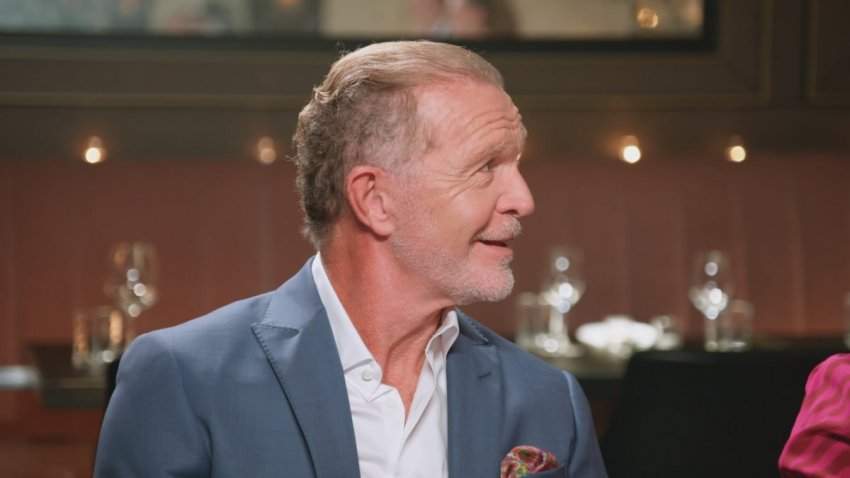 Back at Top Chef Canada HQ, Eden calls in Francis, Stephanie, Elycia, Dominique, Adrian and Lucy (leaving Jo, Imrun and Xin in the waiting room). Francis looks very confused as he leaves the room, and as he glances behind him, you could see him wondering: what am I doing with these people?
But he should not have worried. He, Stephanie and Dominique are the top three; and Stephanie's Scottish dish wins the day. Her prize was a flight to Europe, which was probably more exciting when it was filmed in the before-COVID time, as flights to Europe were cancelled soon after.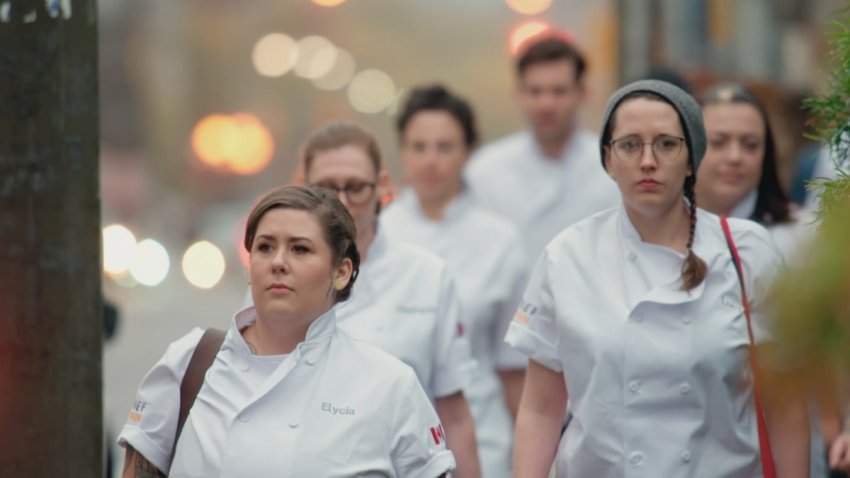 This leaves Adrian, Elycia and Lucy to fight for their culinary lives. It's obvious that Lucy isn't in real trouble, compared to dirty spinach and raw chicken. In the end, the judges decide between a dish with one large mistake and OK side dishes (Adrian), and a dish with many smaller mistakes (Elycia).
They decide to penalize the one with many missteps instead of one, and Elycia is sent home to her food truck.
She seems to be at peace with the decision and says that it was an honour cooking with so many people with a shared passion for food.
Kitchen Scraps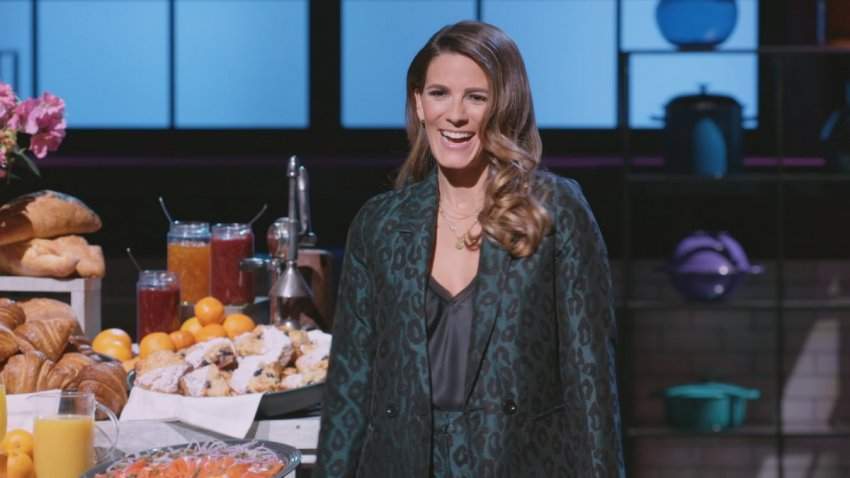 Shoutout to Eden's outfit and makeup in the Quickfire, which gives her all kinds of swagger when hanging with the queens.
Next week is everyone's favourite episode – Restaurant Wars and it is a double elimination.
Adrian was getting some ribbing for always cooking chicken. So, the heat is on to crank out a different protein next time.
In the small kitchen, Adrian and Jo had some friction about finding the space for plating. Jo said that as a caterer, she isn't used to issues like that. Will her catering background doom her in Restaurant Wars?
Top Chef Canada season 8 airs Monday nights at 8 p.m. (MDT) / 10 p.m. (ET) on Food Network Canada.