The country's top culinary competition series, Top Chef Canada, returns with its new season on April 13 on Food Network Canada.
The "cheftestant" line-up features a mix of executive chefs and restaurateurs across the country: Francis Blais (Montreal, QC), Brock Bowes, 41 (Kelowna, B.C.), Dominique Dufour (Ottawa, ON), Adrian Forte (Toronto, ON), Shaun Hussey (St. John's, NL), Xin Mao (Vancouver, B.C.), Lucy Morrow (Charlottetown, P.E.I.), Jo Notkin (Montreal, QC), Stephanie Ogilvie (Halifax, N.S.), Elycia Ross (Calgary, AB), Nils Schneider (Calgary, AB) and Imrun Texeira (Ottawa, ON).
From Calgary's Lil' Truck On The Prairie owner Elycia Ross to chef Stephanie Ogilvie of popular Halifax pop-up concept Hop Scotch and Chives, it's refreshing to see a nice representation of talented female chefs from different regions of Canada.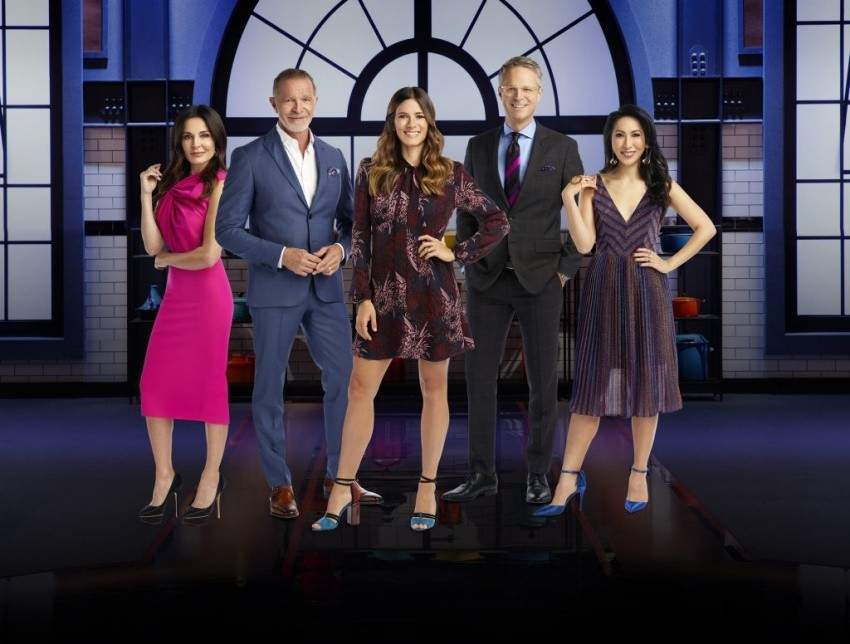 It comes as no surprise to see Mark McEwan returning as head judge along with host Eden Grinshpan and resident judges Mijune Pak, Janet Zuccarini and Chris Nuttall-Smith as well as some interesting folks moonlighting as guest experts and judges.
Canadian-born and Denmark-dwelling David Zilber, head of fermentation at Noma, will serve as one of guest judges for the eighth season of the series. Familiar faces such as Lynn Crawford and Daniel Boulud, among many others, will also make appearances as judges during different quickfire and elimination challenges.
Top Chef Canada season 8 premieres on April 13 at 10 p.m. (ET/PT) on Food Network Canada.