If you can't swing a trip to Japan this summer to visit some master blacksmiths, you can witness how knives are made right in Canada. This July, Knifewear will be bringing Japanese blacksmiths to three Canadian cities to educate customers on the knife-making process. Shibata-san, Ikeda-san and Kato-san of Masakage Knives and Kotetsu knives will be doing blacksmithing and knife sharpening demonstrations in Edmonton (July 14), Calgary, (July 15), and Ottawa (July 19 and 22). As owner Kevin Kent puts it, the events will be reminiscent of Forged in Fire, the reality TV knife forging competition, but live.
Knifewear, which first opened in Calgary in 2007, has since expanded to five stores nationwide and boasts the largest retail selection of Japanese knives outside of Japan. Canadian chefs and home cooks alike reach for Japanese steel for its ability to stay sharp longer, thus providing both precision and longevity. Getting to meet the blacksmiths behind the process in person is a great way for customers to further their appreciation for the history and craftsmanship that goes into their knives.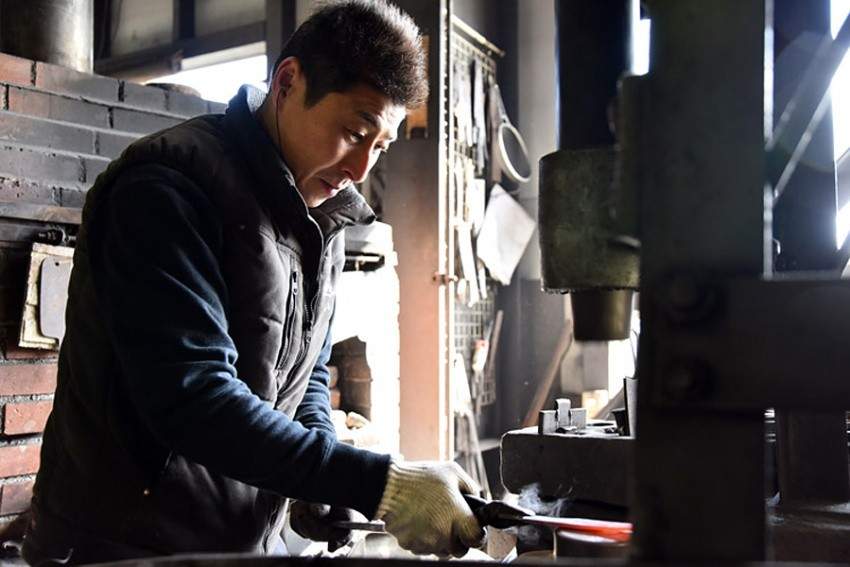 "We love bringing Japanese blacksmiths to Canada for demonstrations, as it is a great way for our customers to meet the men and to see how these knives are made. It's one thing to hear us talk about the process of knife making but once you hear the hammer, see the sparks and smell the coal fire, you get how special their work really is and how special these knives are," says Kent.
Given how much value is placed on where food comes from and how it is grown, it seems fitting to learn first-hand what goes into making the most important kitchen tool, the knife.