Get ready to embrace some holiday cheer and start shopping with Knifewear's upcoming Christmas in the 'Hood event. Happening on November 29 from 6-9 p.m. at their locations in Calgary, Edmonton, Ottawa, and Vancouver, the event is Knifewear's kick-off to the Christmas season.
The event comes on the heels of the recent release of Knifewear owner Kevin Kent's book, The Knifenerd Guide to Japanese Knives, which can be found at all participating locations. The book is a great resource for all aspiring and experienced knife aficionados, not to mention the perfect present to put under the tree this year for that very someone.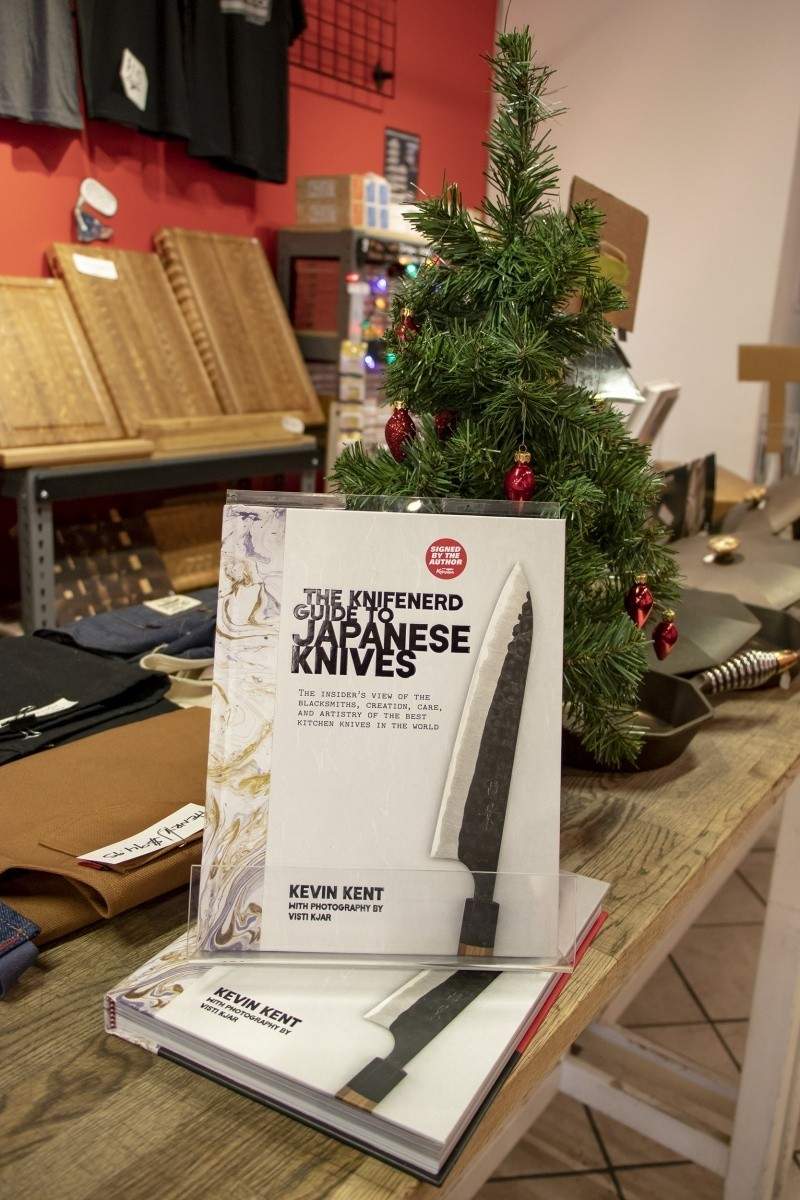 Exact logistics vary slightly from city to city, but all include complimentary baked goods and warm beverages. Plus, for those looking to get some Christmas shopping done while they are at it, Knifewear is offering free gift wrapping for all purchases made during the evening. Knifewear's sister (or should we say, brother) store, Kent of Inglewood, will also open late during the event so you can stock up on gifts for the gentlemen in your life, like beard balm and all the razor blades your heart desires.
So, forget those tacky Christmas markets this year and swing by Knifewear this Thursday to share in the festivities and procure some unique gifts that will undoubtedly be appreciated by their recipients.