Have you ever walked into a wine shop and wished that the handsome employee helping you pick a rosé was, instead, bathing in a large tub of red wine? Or have you ever wished that you could see a man enjoying an oyster wearing nothing but a loin cloth? No? I mean, neither have we, but we don't mind as long as it's for a good cause.
Nonetheless, the cheeky fundraising calendar, Offcuts, has returned to Calgary for a second year in a row. This year, there are plenty of recognizable food folks gracing the pages, including Silk Road Spice Merchants' owner Colin Leach; Starbelly chef, Paul McGreevy; Knifewear's Kevin Kent (also the initiative's creator); John Michael MacNeil of Belvedere and plenty more.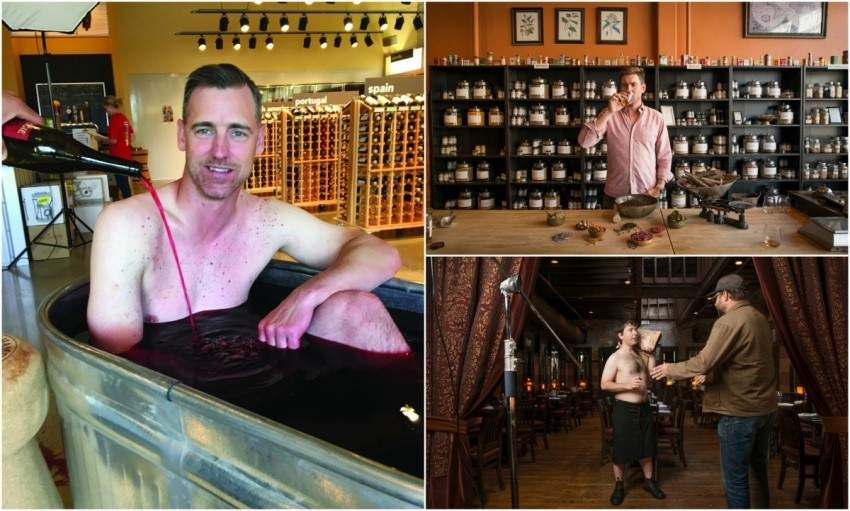 photos courtesy of Mason Hastie and Jeremy Fokkens.
Last year's edition of Offcuts managed to raise $30,000 for the fantastic Calgary program, Brown Bagging For Calgary's Kids, which makes and delivers free healthy lunches to students in need; and this season, Kent and his team of male "models" are hoping for the same results. You can find the calendars for sale at plenty of places around town, including Kent of Inglewood, Double Zero Pizza, Silk Road Spice Merchants, J. Webb Wine Merchant and more.
There were plenty of outtakes before photographer Jeremy Fokkens found the perfect shot for each gentleman. Here is a handful of the more candid ones Kent and Fokkens ended up with during the 2017 Offcuts Calendar shoot earlier this year.
How many wine bottles does it take to fill a bath?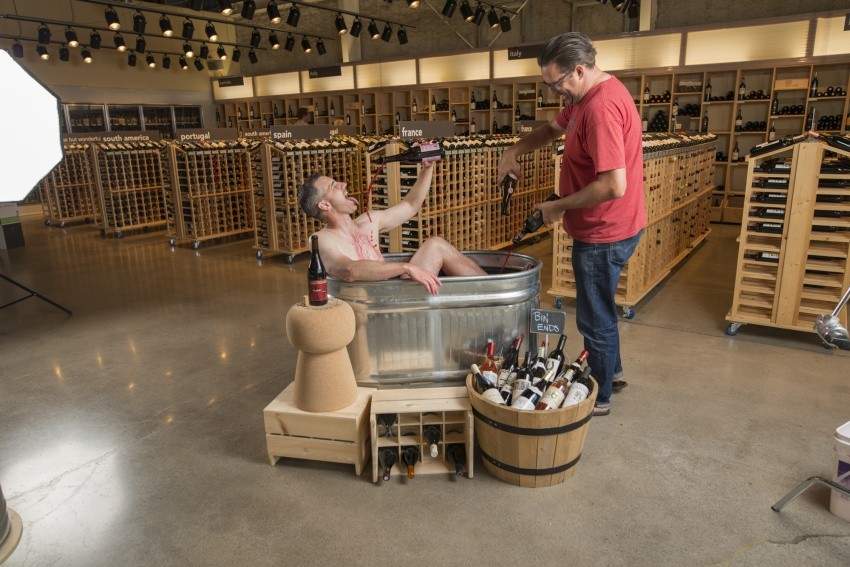 We're not exactly sure what Double Zero Pizza executive chef and Gusto TV personality, Robert Jewell is doing here!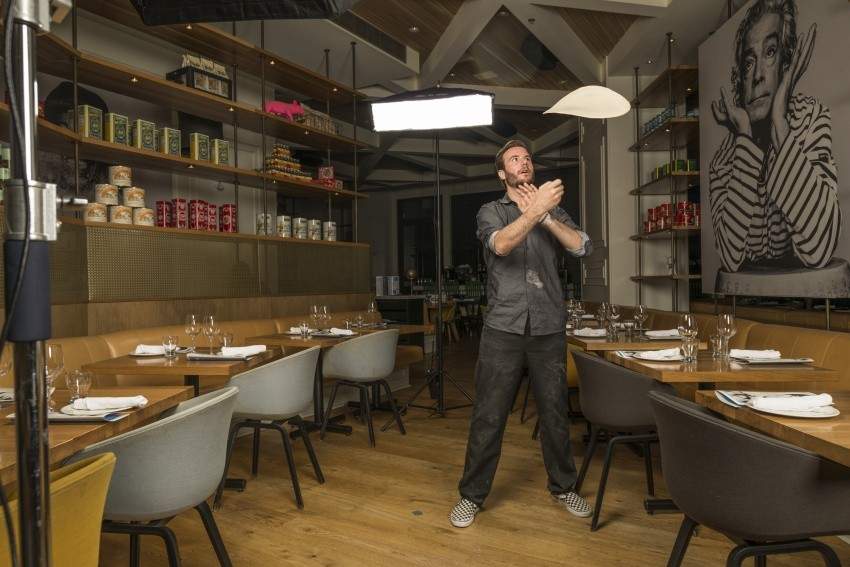 Time to stoke the fire underneath Master Meats' John Wildenborg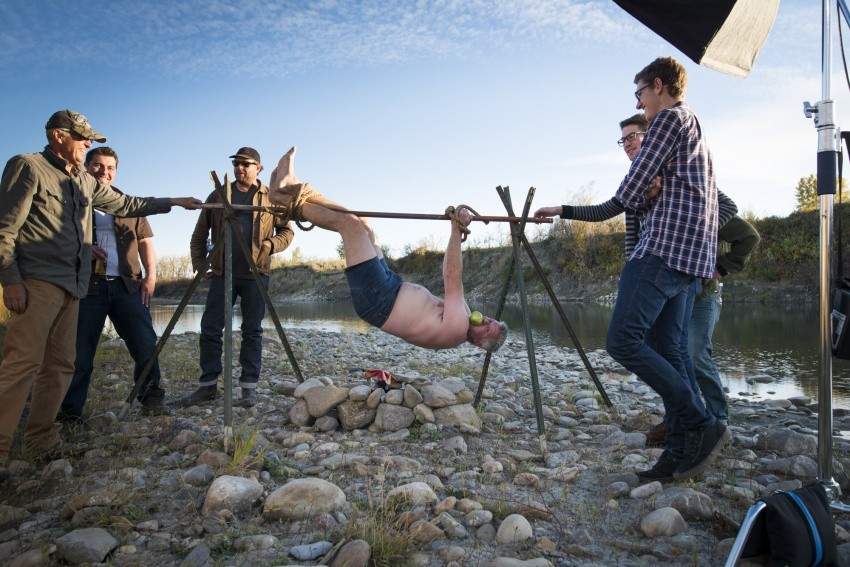 Silk Road's owner Colin Leach getting ready to disrobe in his spice shop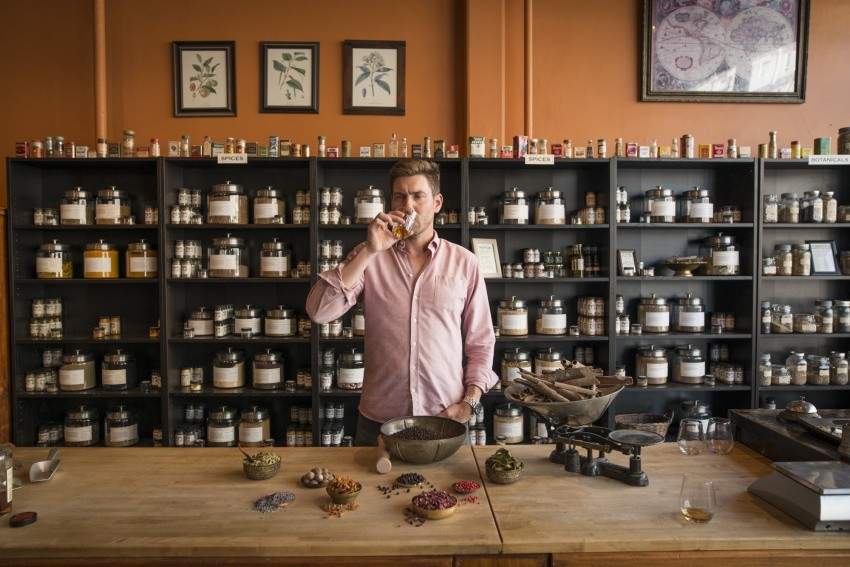 Photographer Jeremy Fokkens and chef Michael Allemeier toasting after a shirtless barbecue shoot well-done.