Inspired by the many bustling beer halls in Munich, Steam Whistle's latest beer hall-style addition to its iconic roundhouse brewerly location in Torontoallows guests to experience its Bohemian-style pilsner, which takes a new turn to back-in-the-day authentic brewing, but with a modern twist.
The beer, which only consists of four ingredients and strictly adheres to the Bavarian Purity Act of 1516, can be paired with most traditional german dishes. To celebrate the new Roundhouse extension, Steam Whistle is holding a special grand opening event on May 11 to showcase the new beer hall. Providing German cuisine for the event is Toronto's Food Dudes. Head chef Tyson Porcellato has created a menu of traditional and iconic German dishes using wild, locally-sourced, sustainable, and fresh ingredients.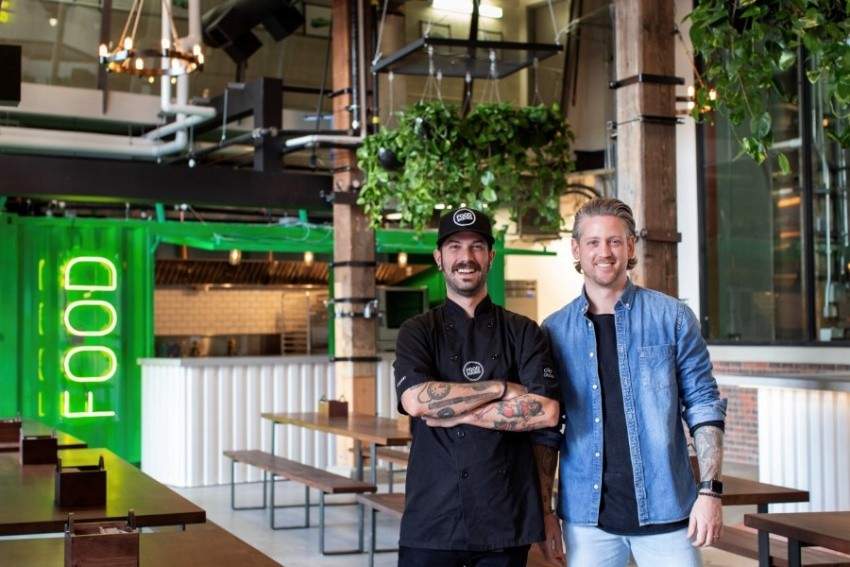 Guests can expect to see dishes like ham hock, spaetzle, schnitzel and sausages, along with vegan and vegetarian options too.
"The Steam Whistle Biergärten brings a new element to the downtown Toronto food scene," says Josh Hillinger, manager of onsite experience and project manager for the Steam Whistle Biergärten. "We are attempting something new here that, like the approach we take with our pure pilsner, is authentic to its roots, but with a modern twist to accommodate today's palates."