On September 10th, Beaucoup Bakery will be launching its first-ever Mid-Autumn Festival collection featuring three modern-style mooncakes and two seasonal tarts.
Inspired by one of their favourite classic books, The Little Prince, and their passion for innovating traditional recipes that they grew up with, co-owners Jacky and Betty Hung's Le Petite Lune collection provides a personal twist on the traditional festive offerings with an authentic representation of the brother-sister duo's heritage.
"We hope to make this a new tradition for Beaucoup Bakery, creating unique mooncakes every year," says Betty. "The Little Prince is one of our favourite childhood books, and our mooncakes are definitely inspired by his fanciful adventures. It's something I've personally made for our family for years, and I'm so glad we can now offer it to our guests."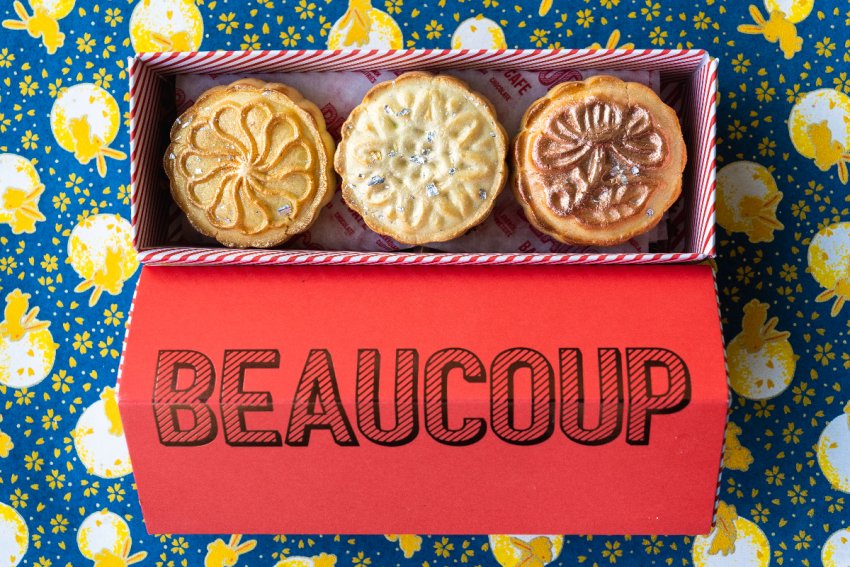 The collection is currently available for pre-order in a variety of packages that include mooncake flavours like brown butter sweet potato with roasted pecan marzipan and raspberry currant cheesecake along with seasonal tart flavours like mango sago pomelo and jasmine strawberry.