It is almost a sure thing to have containers of leftover cranberry sauce taking up much needed real estate in the fridge in the aftermath of Thanksgiving festivities. For most people, cranberry sauce isn't much more than a simple condiment to accompany turkey or dress turkey sandwiches, and can often and easily be pushed aside or forgotten.
Well, no more of that, my friends! Whether the sauce itself is spruced up, or used to embellish other meals, its sweetness and tartness complement a variety of dishes, from savoury to sweet.
Here are 10 ways to use cranberries that will have you giving thanks to the often-neglected little berry.
Tangy whipped cream
Cranberry sauce is a delicious addition to whipped cream, adding colour and flavour. Whip the cream as normal until it forms firm peaks. Fold the whipped cream into the cranberry sauce and use it to top your favourite dessert or a bowl of fresh fruit.
Cranberry chutney
Transform your same old, same old into Indian-style cranberry chutney by adding spices such as fennel seeds, cumin, ginger and garam masala to bring a distinct new flavour to a familiar friend.
Cheesecakes
Fold some leftover cranberry sauce into your favourite cheesecake filling recipe or top a simple cheesecake with the sauce before serving. Better yet, do both.
Vinaigrette
Add even more cranberries to your lunchtime salad. Add a couple of tablespoons of cranberry sauce to your go-to, homemade vinaigrette for an added fruity flair. Pour the dressing over mixed greens with blue cheese, pears, walnuts and leftover turkey.
Barbecue sauce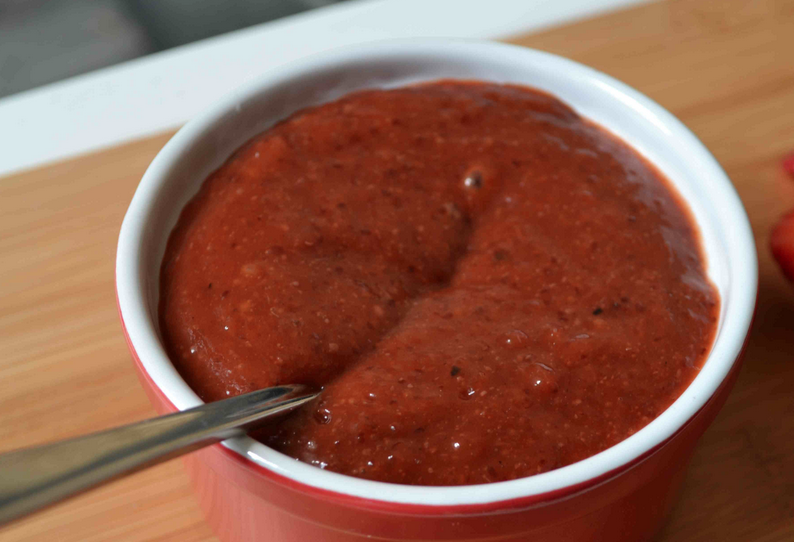 Add leftover cranberry sauce to homemade or store-bought barbecue sauce. Use it wherever you would normally use barbecue sauce to add an autumn twist to your grilling faves.
Frozen cranberry cubes
Scoop your leftover sauce into an ice cube tray and freeze into cubes for the next time you're entertaining. Provided you didn't add savoury spices to the sauce, you can use it to infuse water, cocktails, Prosecco, or drop a few cubes into your morning smoothie.
Cranberry yogurt popsicles
Stir a desired amount of cranberry sauce into you low-fat vanilla yogurt, and freeze in popsicle makers. Although this cool snack might not be top of mind in this chilly time of year, it provides a light, tart and healthy alternative to other desserts while trying to recover from the inevitable turkey coma.
"Mulled" cranberry sauce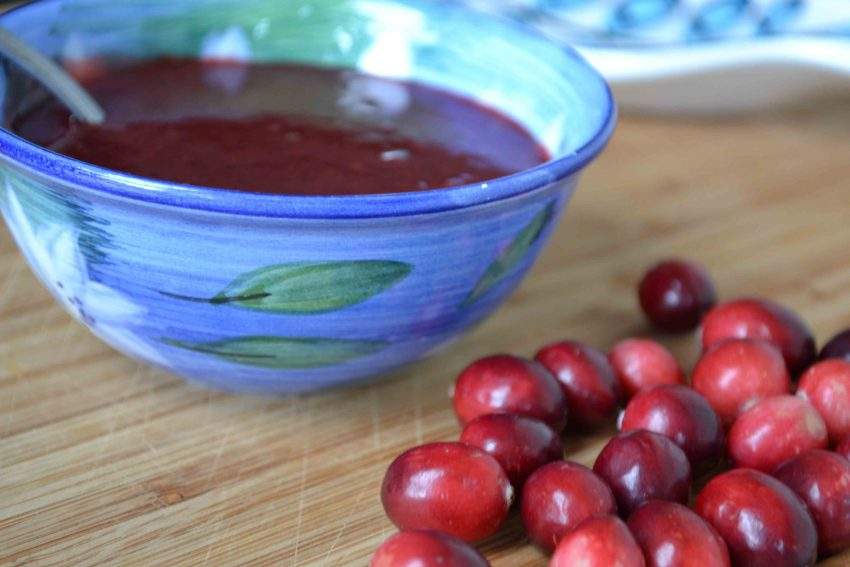 Finding inspiration from another fall comfort, mulled wine, swap water for red wine, and add warm spices -- nutmeg, cinnamon, ginger and allspice -- when making cranberry sauce.
Breakfast smoothies
Considering cranberries are packed with antioxidants and vitamins, and they have an uncanny ability to aid in digestion, it only makes sense to add them into your morning regimen. Include a few tablespoons in your usual smoothie recipe.
Sandwich spreads
Mix cranberry sauce into butter, cream cheese, goat cheese, mayo or even a basic pesto to create a new spread over toast, bagels, muffins, crackers or into sandwiches and wraps.