Also called "râpure", this Acadian dish is a pie only by the loosest definition. Grated potato is squeezed through cloth to remove most of the moisture, then liquid is replaced with hot broth and pork fat, and baked to give it crispy edges. It's a gloopy comfort dish, off-putting to some, typically made with chicken or bar clam and served for holiday or family dinners. Many top it off with a little butter or even molasses.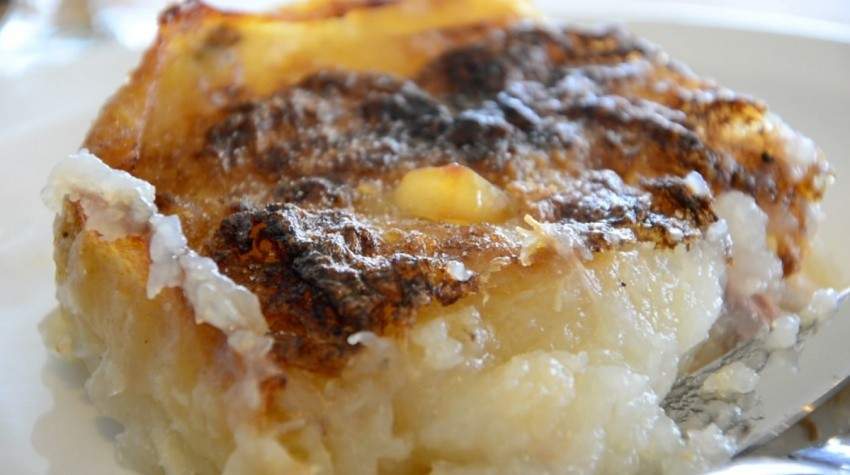 There are different accounts of how this dish came about. One story about its origins is that it came to fruition after Acadians finally returned to Nova Scotia following Le Grand Dérangement (The Great Deportation). And those who stayed down in Louisiana aren't familiar with the historical dish.
Of course, there are stylistic adaptations and variances by region, and to anyone who didn't grow up eating this unique regional dish, it sounds terrible and looks even worse. But it's a sacred meal for the Acadians, who guarantee if you just give it a chance, it'll knock your socks off.