When Greek immigrants introduced the gyro to Halifax in the early 70s, the Nova Scotian "meat and potato" palate wasn't receptive to the exotic flavours of lamb and tzatziki. For business to survive, restaurateur Peter Gamoulakos had no choice but to adapt the recipe to suit local tastes, switching to beef and a sweet milk-based sauce of his own creation.
Soon after he opened up King of Donair, the university and post-bar crowd was hooked on the spicy, sweet, juicy, and meaty treat. Since then, Halifax's legendary "pizza corner" has been drenched in booze and donair sauce every weekend. Definitely an after-hours tradition around the city, the donair serves as an acceptable meal at any time of the day.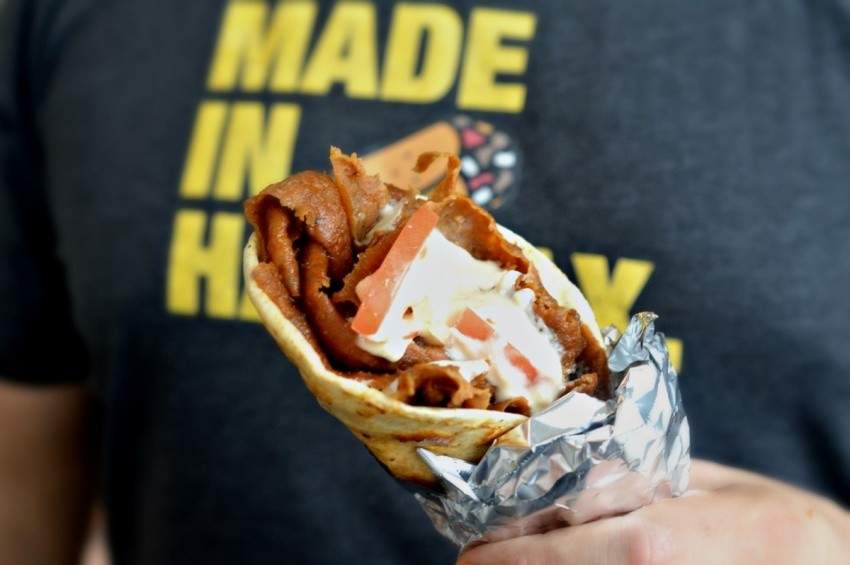 For years, this local treasure remained just that, local; but as more Nova Scotians and their words spread across the country with the help of social media, the late-night snack grows in popularity from coast to coast with chefs applying their own creative adaptations to the recipe as well as King of Donair opening up in cities like Edmonton and Grande Prairie.
Donair pizza anyone?