So, you're opening your own restaurant. You've spent months, if not years, dreaming, conceptualizing, and bringing your food and ideas to life. The experience has likely been overwhelming, developing everything from the menu to the interior. It's no secret how grueling creating a successful restaurant concept can be.
When it comes time to promote your brand and show the community who you are, it's easy to put public relations (PR) and marketing on the back burner while juggling opening operations and coping with the stresses that come with. This is when many restaurateurs hire a hospitality focused PR agency to come up with smart and creative ways to tell their stories and generate media attention. Although outsourcing PR duties is incredibly beneficial for a restaurant and something I highly recommend, especially when opening for the first time, it can get pretty pricey and not every independent restaurant can afford it.
As someone who specialized in hospitality PR at a busy agency in Calgary for many years and a thriving multi-concept restaurant group in Houston, TX, I have a few do-it-yourself PR tips and tricks up my sleeve to help you get your business off on the right foot, without the help of a hired agency.
Know your story
Let's start with something that goes without saying: know your story. Without a doubt, you know who you are and what your restaurant represents, down to the core. But unless you can articulate that and tell a compelling story to the right people, you could lose potential PR opportunities. Figure out who you are, how you want people to see you, and who your target audience is, using clear and concise language. Are you high-end? Rustic? Farm-to-table? Elevated? Locally sourced? Casual?
Keep in mind that there's nothing worse than restaurants who use all the buzzwords.
Website and social media accounts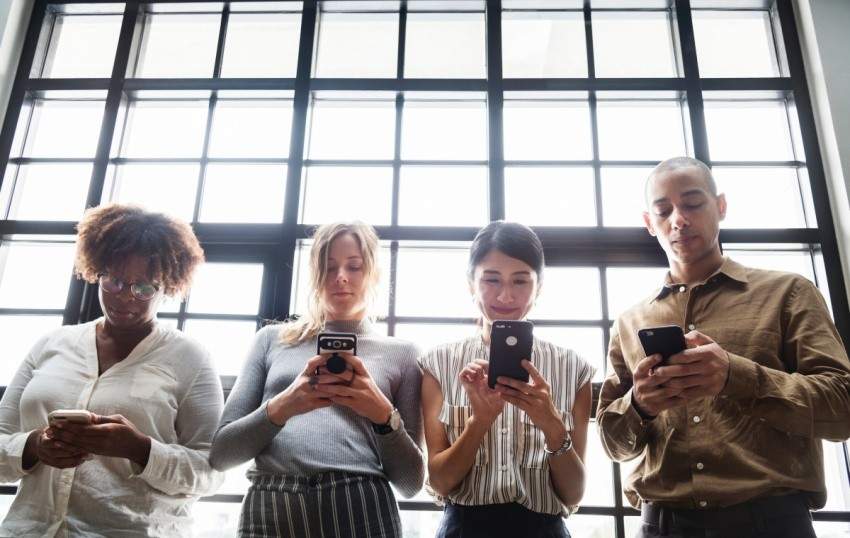 Undoubtedly the most obvious and budget-friendly way to communicate your brand to the public, social media is an inevitable part of running a modern business. Your customers will be tweeting, posting and Instagramming about their experience at your establishment, so it's best to create an authentic online personality so that you can be part of the conversation.
Start by building a social media following months before opening. Your posts will serve no one if you don't have any followers. To make it as easy as possible for followers (and future customers) to find you on different social outlets (Twitter, Instagram, Facebook, Yelp, Trip Advisor etc.), ensure all account usernames are the same for simplified searching. And speaking of simplifying, always use a consistent voice to stay on brand. If you're prim and proper on Twitter, you shouldn't be rock and roll on Instagram. Be real, fun and engaging with a personality that goes beyond self-promotion. This allows your followers to relate to you and your business outside the hours of operation and beyond the topic of food.
Make sure pertinent information like your hours, menu and contact information can be easily accessed on all your profiles. The less clicks it takes to find out about your restaurant, the better. Most people have the attention span of a gnat, so don't make them look harder than they have to.
Leverage video content on all platforms (such as Instagram Stories and Facebook Live) and keep followers up to date on the restaurant's progress to develop anticipation. Live videos allow you to engage directly with the audience and creates authenticity and transparency, and brings the brand and your employees to life. Share construction updates, staff training, menu tastings, and anything else that will help your audience get to know you, your team, your space, and your brand. Your guests will feel a sense of inclusivity and familiarity from going on this pre-opening journey with you.
Keep in mind there's truly nothing worse than an account that does nothing but self-promotion. It gets old real fast and does nothing but drive people away. It's the equivalent to that dude at a party who talks about nothing but his own accomplishments. Conversations go both ways. That's how relationships work. Here are a few ways to encourage two-way communication:
Share any upcoming news or events
Repost your followers' posts
Discuss trending topics
Spotlight employees
Praise the successes and share news of other businesses in your community
Tell the stories of your suppliers
Run social media contests
Always respond to online questions and reviews, whether they are positive or negative
Use hashtags to open up your world to an international food community and find like minded followers
Post at optimal times (i.e. don't post a cocktail promotion at 9 a.m. Post in the late afternoon when guests have happy hour on their minds)
And finally, set up a sharp, user-friendly website months prior to opening so that potential customers can check you out. In such a competitive market, it's imperative to have a stand out site.
It's worth investing in a professional web designer. The objective is to inspire site visitors to physically come to your restaurant after perusing your site. And again, much like with social media, never put important information more than a few clicks away. If guests can't find what they're looking for within seconds, they'll swiftly move onto their next dining choice with zero hesitation.
Consider Including features like a newsletter sign-up option to send regular customers updates and promos, online reservation, an up-to-date menu, professional photos of the food and space, and of course, your food philosophy and origin story. Be mindful that not everyone is visiting your site from a laptop, so make sure it is mobile friendly as well (this means no PDF menus).
And as someone who now works primarily on food writing, please, for the love of god, include a proper email contact in the header or footer for media to access the right person directly. I can't count how many restaurants have lost opportunities for national media coverage because the fillable contact forms seem to get lost into the abyss and my media requests go unanswered.
Social media advertising
If you have wiggle room in your cash flow, take advantage of Google, Facebook and Instagram's location-based advertising to help build up accounts. This allows you to control when people see your ads, oftentimes within a certain radius. On Facebook, you have the ability to target from specific business locations. When a customer walks by a location and happens to be browsing Facebook, they'll be served an ad. Pay attention to the data, and it could have a huge pay-off.
Love thy neighbour
It never hurts to be a good neighbour, and in this industry with its crazy hours, there's a good chance you'll see your business neighbours much more often than your actual neighbours. So, build relationships and goodwill in your community because these are the people who are going to fill your seats on freezing nights when they get off work, nights when the rest of the city stays in the warmth of their homes. These are the people who might recommend your restaurant to their customers during a casual conversation. These are the people who will likely keep you company at the bar on those slow holiday weekends.
Show them you value their patronage (and eventually, friendship) by hosting a social cocktail event to get to know each other. Once you've built trust and have formed a relationship, encourage word of mouth referrals and ask them to share their experiences on social media and leave honest reviews. And yes, be ready to return the favour.
When your kitchen is up and running, do some grassroots marketing and hit the pavement. Make goodie baskets (include key information like a menu, business cards, hours of operation) and deliver to hotels, gyms, condo concierges and retail stores nearby.
Influencer relations
Influencer relations is a strategic approach to developing relationships with social media influencers who have excellent fit with a brand. Influencers are approached as partners, clients, and fans of a brand rather than simply as media platforms. It can be an incredibly powerful tool because it gives you access to a large yet targeted audience through an authentic personality that consumers already trust.
You want to reach out to like-minded social media influencers who align with your values and brand. A short-term strategy would be to invite a small group of influencers for an intimate sneak-peek look and provide a complimentary meal or a curated experience before opening to the public. Give them something to talk about and suggest hashtags to go along with. Why should they care? What makes you any different than the joint down the street? Why should their followers care?
A long-term strategy would be to partner with one or two select influencers who truly align with your brand and determine if a paid partnership or exchange of services would work for you both in an ongoing manner.
Media relations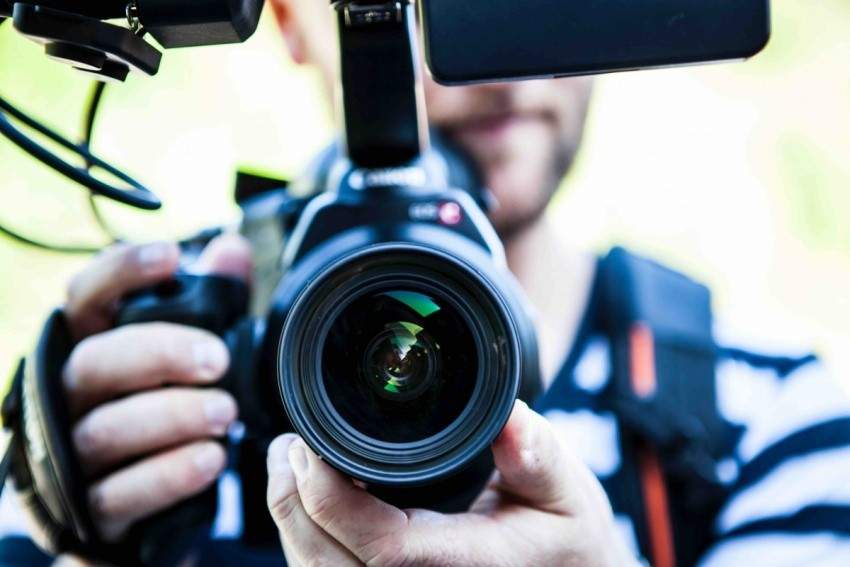 Typically, I'd say leave media relations to the professionals. PR professionals spend years cultivating relationships with media. They know when to leverage them, what they write about, what they like, don't like, and who has the right audience for your story. They go after specific journalists and influencers who they think your brand will resonate with. Plus, they have a way with words and help shape the best narrative for your brand.
But if you really don't have the budget, here are a few things to try.
Give journalists and influencers something to write about. Leading up to the opening, there's only so much coverage they can give you prior to tasting your food or seeing your space. During this time, find other ways of putting yourself on their radar by doing collaborative guest chef appearances at other prominent restaurants, hosting pop-up dinners, and volunteering with events for food-related non-profits.
When you're ready to share your story, draft a short and concise email or press release to send to a handful of news outlets. Make sure it contains the five Ws, and address why they should care and what makes you different. Then, look up general newsroom emails or tweet food media personalities directly a few days before your opening. Putting a little bit of time and research into making sure you're accessing the right people will have a huge payoff.
Although your hope is to get some coverage in mainstream media and get the attention of influencers, there's also value in sending out your opening day details to small community papers so they may include you on local "What's Happening" lists. Many people get their information and events listings from their local community newsletter or paper.
But before you blast your email and press release out to the world, I recommend giving traditional, big wig media the opportunity for exclusivity. If you had to choose one or two major newspapers or magazines to cover your story, consider inviting them for a private tour, lunch and a one-on-one chat. They don't want to write an article about you after everyone else has. They want the scoop and to be the first outlet to report.
Consider hosting a media sneak-peek event after you've had a dry run with your staff, friends and family to work out any kinks, and trust me, there will be kinks. Give them a taste of what's to come, hopefully create some buzz, and build goodwill with the people who might be writing about you for years to come.
And finally, always repurpose media coverage. If you've been written about, make sure you share to show your gratitude.
What to look for in PR representation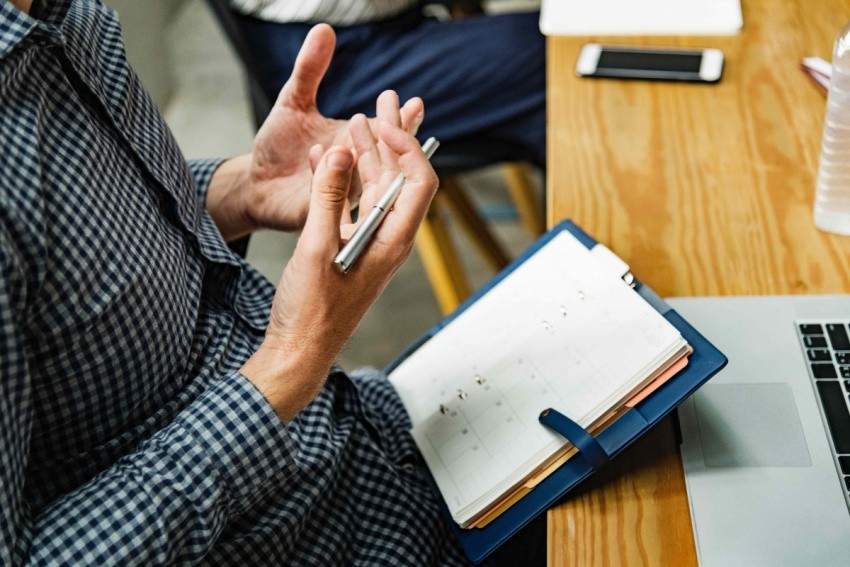 Weigh your options. Major Canadian cities will have a variety of options when it comes to PR agencies that have a hospitality-focused experience.
Meet with them all, or at least until you find a person you really jive with. You need to be able to get along with your PR person and build trust.
Find out what clients they represent and dig up what press coverage they've received. How did that press come about? Was it because they have great media contacts and know how to tell an engaging story?
The best hospitality agencies shouldn't have clients that overlap. For example, if you are a brunch restaurant, an agency that is representing another popular brunch restaurant in the city probably isn't ideal to work with because they'll always have to choose which client to pitch when the media comes knocking. Look for agencies that have a varied client base that doesn't seem to overlap: restaurant, bar, wine festival, food truck, micro-distillery. They should have your best interest at heart.
Ask agencies about past clients on their roster, much like you'd look at a server's resume, and ask industry peers for referrals and recommendations. If an agency only had a client for one year, that is a relatively short amount of time in the PR world, so what's the reason for that? Perhaps it was a one-year contract, or perhaps the results weren't in the business's favour. Either way, it's your money, so don't feel bad about asking some harder questions.