From butter and salt for the salt-craving to cinnamon and sugar for the sweet tooth, Zwick's Pretzels are serving up artisan pretzels that are creating a lot of buzz.
Co-owners Maria Chau and Darren Wicker have a history in the culinary industry that lead them to catering. So, why pretzels? Chau and Wicker made pretzels for catering clients and they were well received. "They taste so good right out of the oven. They're a product made from scratch that can be neutral, salty, or sweet. They are fun to eat and fun to make," says Wicker.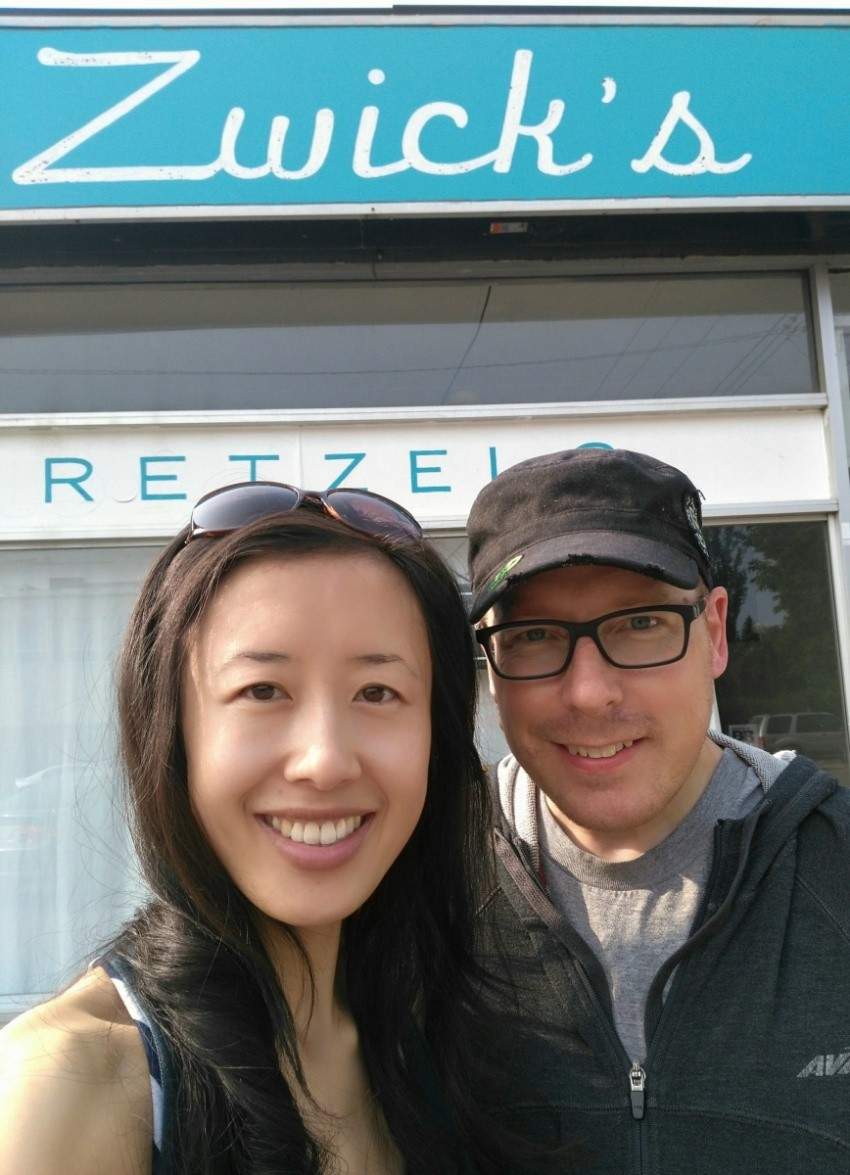 Maria had more of an a-ha pretzel moment. "We had talked about it, but I do remember waking up one day and thought, 'Yes, let's make pretzels!'"
Zwick's fresh baked delights aren't made from a pretzel recipe, but from a mother dough that's been developed overtime from catering. "There was a lot of trial and error to get it right. We feel it's a softer and sweeter dough opposed to some more traditional forms that have more of a chew to them than a soft quality," says Wicker.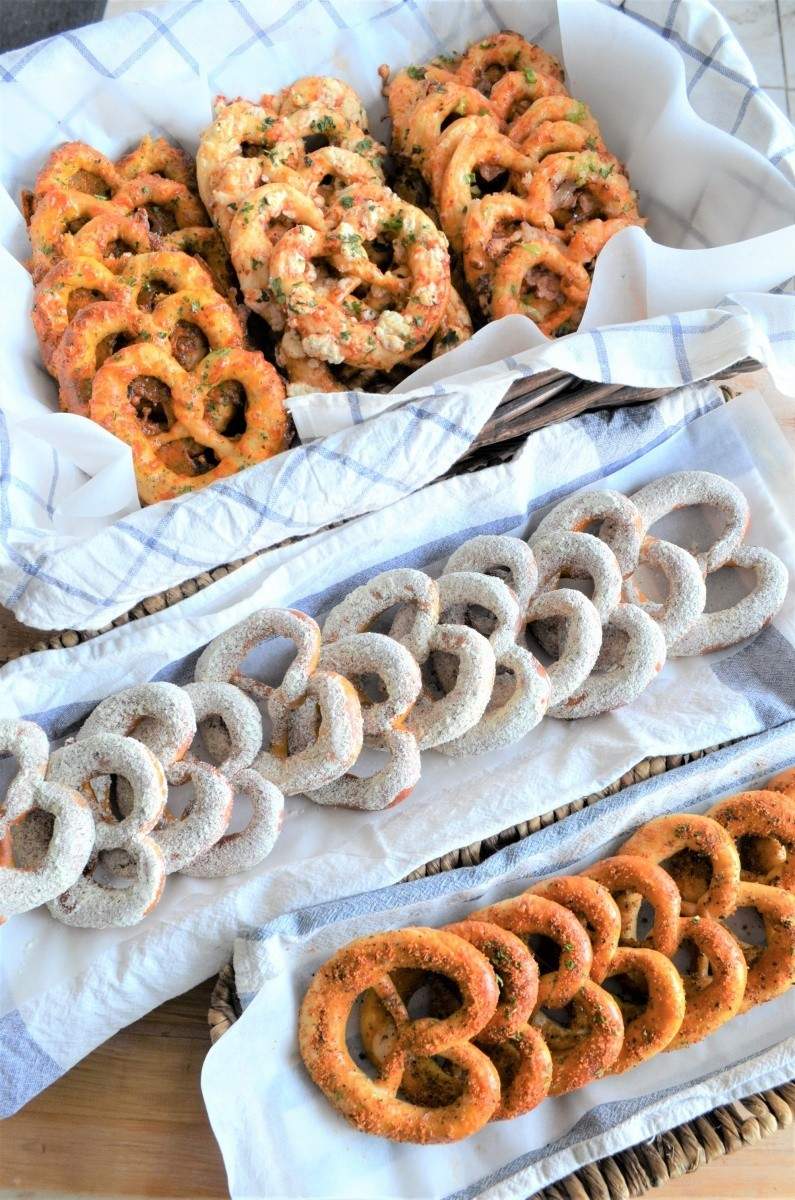 At Zwick's, you have your choice of regular, small, cocktail or nubs sized pretzels with your choice of basic, dusted, or cheese flavours. And then there are the dips, everything from zesty tomato and honey mustard to beer cheese, chocolate ganache and caramel.
You can also bite into other popular items like the sandwichzels and sausages with a side of borscht.
Since Zwick's opened at the end of January in 2017, its following on Instagram has jumped from a meager 19 followers to more than 4,500.This pretzel duo thank social media and fellow businesses on 124th Street for the support and spreading the word about their creations. "We were shocked and underestimated social media. Our business just took off! It's been surprising and overwhelming," adds Chau.
At the beginning of pretzels craziness, Wicker and Chau were pulling 20-hour days and sleeping about three to four hours a night.
Now, on average, the Zwick's team is churning out 500 to 600 hand-rolled pretzels a day! It's all based on speed and consistency. They have a six minute cook time and are made in batches of two dozen.
So can we expect to see a Zwick's expansion? Well….Not anytime soon. "It can take up to a year to fully train staff to build and hand roll pretzels for commercial distribution. We are hoping to have more of a balanced life and are happy where we are right now," says Chau.
But who knows, you could see remote Zwick's destinations in the future.