Calgary's CŌCHU CHOCOLATIER has won 8 medals at the event, putting Canada on the map as a source for fine chocolate.
Is there anything better than beautiful hand-decorated bonbons? To those with a sweet tooth, Probably not. This year, Calgary's Cōchu Chocolatier has won eight medals--three gold, three silver and two bronze--in the prestigious Academy of Chocolate Awards, one of the largest chocolate competitions in the world.
Founded by Anne Sellmer in 2017, Cōchu is dedicated to making to creating beautiful and amazing things to eat. Anne has spent countless hours training, researching, testing and perfecting her artisanal chocolates.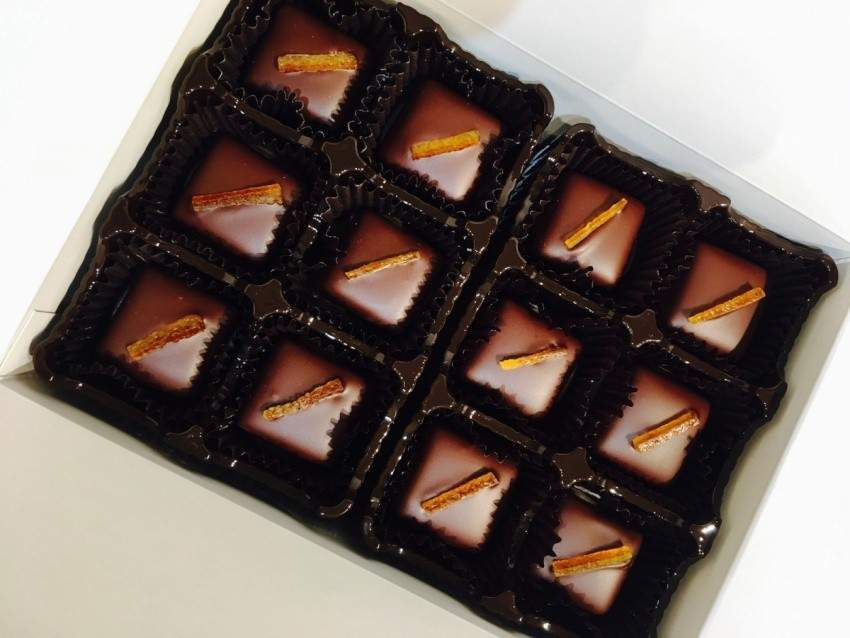 Cōchu is helping Calgary and Canada become recognized as a source of fine chocolate. In their first year and a half, they have won 42 national and international awards, including 23 world final medals. Other chocolatiers and chocolate makers who represented Canada at the Academy of Chocolate Awards competition include Soma Chocolatemaker (Ontario), Hummingbird Chocolate Maker (Ontario) and Qantu Chocolate (Quebec).
Sara Jayne Stanes OBE, chair, Academy of Chocolate, said: "We are thrilled to have had a wider global spread than ever before, including innovative producers from the Far and Middle East, as well as the UK, Europe, Canada, USA, Colombia, Croatia, Korea and more."
Cōchu's winning chocolates will surely leave your mouth watering, with carefully balanced flavors as well as seasonal ingredients.
Here are Cōchu's winners at this year's Academy of Chocolate Awards, which received over 1,200 entries from over 45 countries.
Gold:
ButterSCOTCH (in the caramel category): soft, buttery caramel with The Balvenie 14-year Caribbean Cask Scotch whisky.
Balvenie Scotch Whisky & Prune (in the alcohol ganache category): dark chocolate ganache made from The Balvenie 14-year Caribbean Cask Scotch whisky.
Hazelnut Crunch Bar (in the flavoured bar, milk category): whole and chopped candied hazelnuts, hazelnut toffee, hazelnut milk chocolate and sea salt, coated in dark chocolate.
Silver:
Bread & Butter (in the layered bonbon category): rich cultured butter, made in Calgary, and dark chocolate, layered with dark chocolate and biscuit crunch.
Dark Racha Peanut (in the flavoured bar, dark category): sriracha, sea salt, sponge toffee and roasted peanut in rich dark chocolate.
Caramelized White Roasted Coffee (in the white bonbon category): seasonal Phil & Sebastian Coffee Roasters' Ethiopian Ageze coffee beans infused caramelized white chocolate ganache.
Bronze:
Blood Orange & Balsamic Caramel (in the caramel category): chewy blood-orange caramel with balsamic.
Gingerbread Bar (in the flavoured bar, white category): gingerbread-spiced caramelized white chocolate with gingerbread cookie.