Finding beautiful and unique bonbons across Canada is getting easier these days. If you think of Beta5 Chocolates in Vancouver, Edmonton's award-winning Jacek Chocolate Couture, Winnipeg's Chocolatier Constance Popp and Nadege in Toronto, each has its own, distinct style of chocolate-making.
The most buzzworthy chocolatier of late comes by way of Calgary's Anne Sellmer and her boutique confections company, cōchu chocolatier. Sellmer has been making headlines since the beginning of the sweet endeavour. In February, she was named "6-Star Grand Master Chocolatier" at the International Chocolate Salon's Best Chocolatiers & Confectioners in America Awards after her three submissions received raved reviews. Now, the chocolatier is celebrating again after winning a mix of 12 gold, silver and bronze medals for her sweet inventions from London's Academy of Chocolate Awards this past month.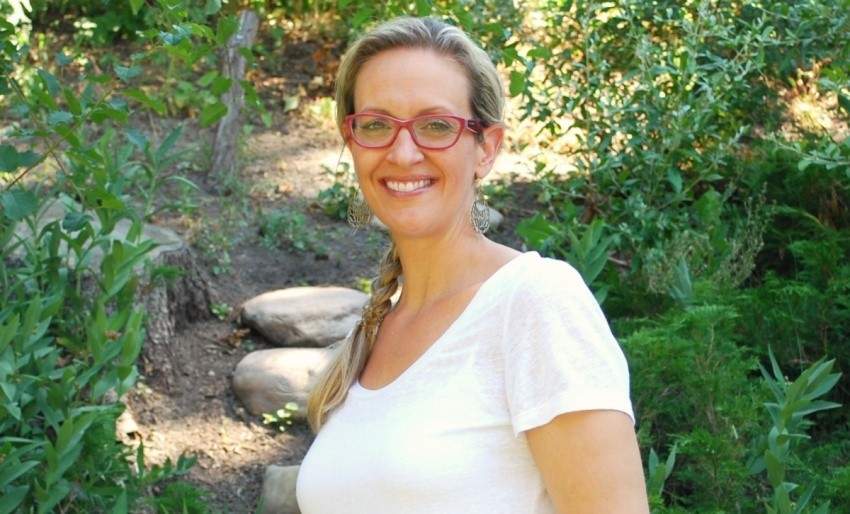 It's easy to see why Sellmer has been so successful with a company that is not yet even two years old. The artisan combines both her passion for food and her artistic eye into each box of chocolates. She hand paints each of her confectioneries, making every single bonbon you bite into a teeny piece of art.
Making beautiful chocolates is one thing, but it's the interesting ingredients she injects into the chocolates that make her line truly memorable. Aside from the cocoa beans, a large majority of the fillings Sellmer creates highlight local Alberta producers, whether that means the fragrant gin of Eau Claire Distillery, Phil & Sebastian's award-winning coffee beans or the herbaceous Porter's Tonic syrup.
Sitting in Sellmer's basement, the chocolate mixing machine provides its subtle background buzz from the chocolatier workroom and an amazing smell of cocoa wafts throughout the room. In-between forming chocolate molds and mini paint strokes in a spectrum of colours, Sellmer opens up about her path to the confectionery business, her love for food and local ingredients and her recent success.
How did you first really get into the world of chocolate?
I used to make large elaborate cakes and often made modelling chocolate to use as accents. I took my first course to further my cake-making skills and completely fell in love. It's such a great combination of art and science. It's an incredibly technical medium with more and more research coming out all the time. The more I learned, the more I loved it.
What does cōchu mean, and why did you choose this name?
When my youngest started full day school, I decided to go back to work. I quickly realized I had an interesting opportunity and could follow this same advice--find something that really inspired me and do something in that field. Cōchu is a combination of the boys' names: Cole, Charlie and Hugo. We wanted them to learn to appreciate how each of them is unique and what inspires them personally. The hope was that they'd pursue their passions and let these elements be a part of their lives.
You have recently won 12 awards at the 2017 Academy of Chocolate Awards and you have been named International Chocolate Salon 6-Star Grand Master Chocolatier. Considering the level of competition, that's an extraordinary success.
Honestly, it's hard to comprehend. The Academy of Chocolate Awards is such a huge competition and has entries from teams of accomplished chocolatiers from around the world. I had been advised that these competitions are a great way to get feedback on products. Although, I feel confident in my chocolate, I wasn't actually expecting to do as well as we did. We're among the top scoring chocolatiers in the competition; it totally blows me away. It really gives us a great sense of where we stand among other chocolatiers.
Can you briefly describe the process you use when creating these handcrafted pieces of art?
When we paint, we use between two and seven different colours on one piece. This can be time consuming because every colour needs to be tempered before using it, we can't just open the containers and go. It's time consuming but enjoyable. They're like little mandalas we can lose ourselves in. People often say, they're too pretty to eat, but that's the best part--having people enjoy eating it. It's wonderful having a job where you can share joy and pleasure!
Where do you find inspiration for new creations or filling combinations?
I often get inspired when eating something delicious. My brain starts ticking, and I start imagining the different ways I could use an item in chocolate, and the rest comes from there. It always starts with the main flavour of the piece. From there, I think about what kind of texture I would like for it, and the design or look comes at the end, once the product is created. The inspiration of the design comes from the final taste and texture of the piece.
As an experienced chocolatier, you must have tried tons of different chocolates. In your opinion, what is the best Canadian chocolate maker you've recently tasted and why?
Yes, I have tried tons of different chocolates from all around the world. It's a tough job! My favourite bean-to-bar chocolate maker in Canada is Jacek Couture Chocolate in Edmonton. This is a more recent endeavour for them and their chocolates are outstanding, both in flavour and texture.
The present is looking quite bright for cōchu, do you have anything else exciting in the pipeline for 2017?
Yes! We have a few things. We are creating a few specific bonbon collections, including Calgary Collection of bonbons where each chocolate will showcase producers from in and around Calgary. This includes working on a couple of "inspired by" [collections with] local producers and restaurants. For example, using a dessert from River Café as an inspiration for a bonbon. We are also preparing a Cocktail Collection, where all the bonbons are cocktail inspired. Then, we have developed a line of bars and are hoping to launch them in the fall. At that point, we will be available at Phil & Sebastian locations, as well as have a pop-up chocolate shop at Holt Renfrew.
I have way more ideas than I have time for! I just need more hours in the day!