Summer projects are usually just that—projects that are meant to be completed within a couple of months without too much commitment. For sisters Julianna and Ying Tan, what began as their fun summer project in 2014, when they opened a booth at the Saskatoon Farmers' Market, evolved into Saskatoon's popular raw chocolate makers, Those Girls at the Market. They sold out of all their chocolate that first Saturday.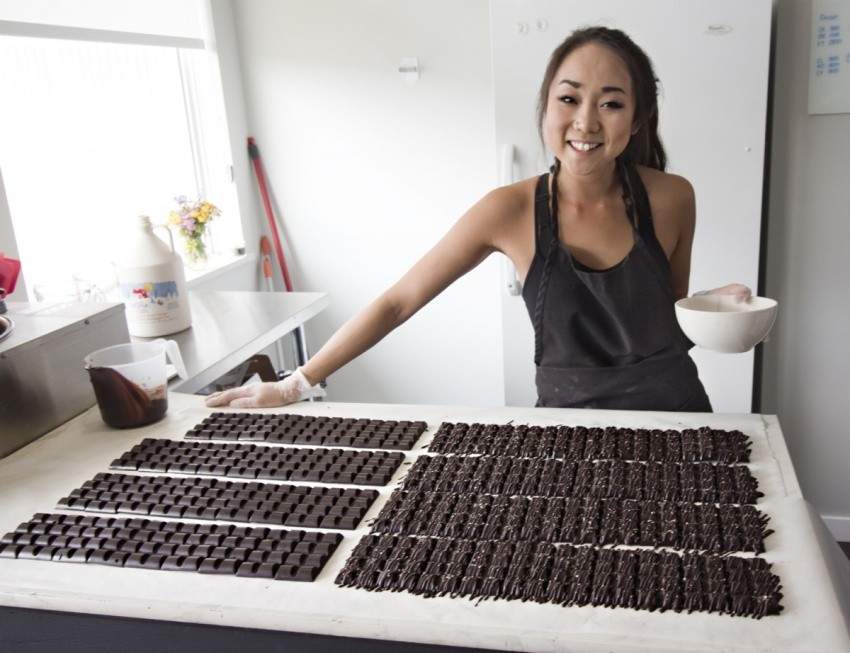 "We stayed up all night making chocolate so that we could come back to the market on Sunday. We sold out in two hours, and thought, 'what have we got ourselves into?'" recalls Julianna.
With professional backgrounds in fitness and nutritional counselling, the two had always given their raw chocolate recipe to clients for raw cacao's health benefits: magnesium, antioxidants, and epicatechins (flavanols that help maintain or gain muscle mass).
"Whenever we hear chocolate, we associate it more with candy bars," says Julianna, "whereas cacao is very dense in nutrients."
But to reap the health benefits, you need to find a good quality dark chocolate, since lower quality can contain wax, white sugar and filler oils.
"If a dark chocolate has any milk fat in it, it actually blocks absorption," explains Julianna. "Make sure you read the ingredient labels."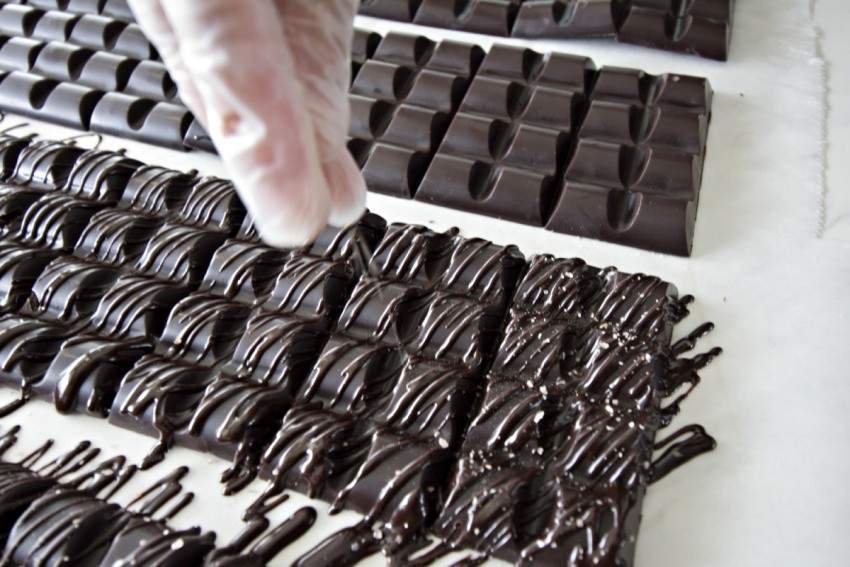 Self-taught chocolatiers, the sister are still using the original recipe they developed today. The Tans keep their organic chocolate simple and never add artificial flavours or colouring. There's just three ingredients: cacao paste (the raw cocoa bean), cacao butter (the oil that comes from the cocoa bean) and a touch of maple syrup.
To add flavour, they use the whole ingredient or pure essential oils (like peppermint in the mint chocolate).
Making the chocolate is a multi-step process. Tempering the chocolate takes patience and multiple temperature adjustments.
"We're manipulating the crystal structures within the chocolate so it's stable at room temperature and it will melt in your mouth," says Julianna.
Once it's ready, she can pour the chocolate into molds. When it sets, she drizzles more chocolate overtop and applies toppings like sea salt.
She keeps her eye on the chocolate drizzle, looking for a slightly matte finish.
"That way, the sea salt will stick but it won't dissolve and that gives us the best flavour."
Find Those Girls at the Market on Wednesdays, Saturdays and Sundays at the Saskatoon Farmers' Market or order online (they ship throughout Canada from October to April).
Raw chocolates aren't the only sweets in town. In April, Faye Moffatt opened River Layne Chocolate Couture after leaving her job as a senior market analyst at Cameco.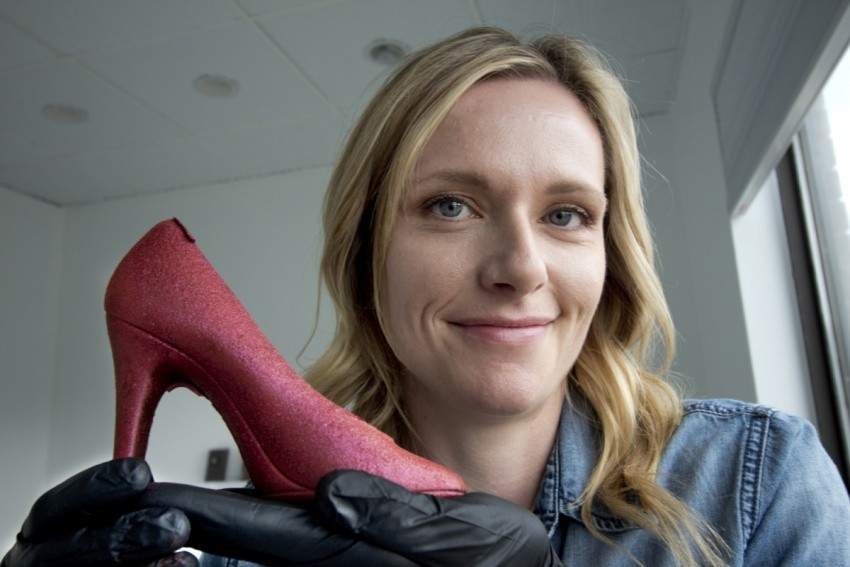 When she was growing up, Moffatt and her dad shared a sweet ritual. Every Christmas, they would make chocolate together. Moffatt kept experimenting and expanded on the art in her adult years.
She imports the finest quality chocolate from France and Belgium to create her edible artwork. She hand-paints each bonbon's design, which often reflect her 17 artisanal flavours.
"People want something unique. They appreciate the artistic part of it before they even bite into (the chocolate)," she says.
River Layne also stocks chocolate bars worthy of a designer boutique. Faye even makes a chocolate red apple gift box and a high-heeled shoe with a glittery red finish. And, she'll design custom chocolates wrapped in 22 karat gold foil if so desired. Try one with freeze-dried strawberries or homemade peanut brittle.
In addition to a Quebec Ave storefront, River Layne's chocolates are also at Joyne Marketplace and can be ordered online.