Juke Fried Chicken has hatched up a new little chick that will rule the roost in a new neighbourhood when the popular fried-chicken-and-rib joint officially opens its second location—A.K.A. Little Juke—in the heart of Vancouver's West End neighbourhood this Wednesday, August 29.
Open seven days a week, from 11 a.m. to late, Little Juke will feature the same casual, laidback atmosphere and mouthwatering, southern-inspired fare as its predecessor, but with space for only 22, as well as take-out or delivery options.
In addition to Juke's tasty trademark gluten-free, non-GMO-grain-fed and free-range regular and spicy fried chicken, Little Juke will also offer new menu items, including quarter, half or whole rotisserie chickens, Vietnamese-inspired nuoc cham ribs, Big Boy fried chicken sandwiches, and sides like mac and cheese poppers and roast potatoes, as well as weekend brunch options on Saturday and Sunday.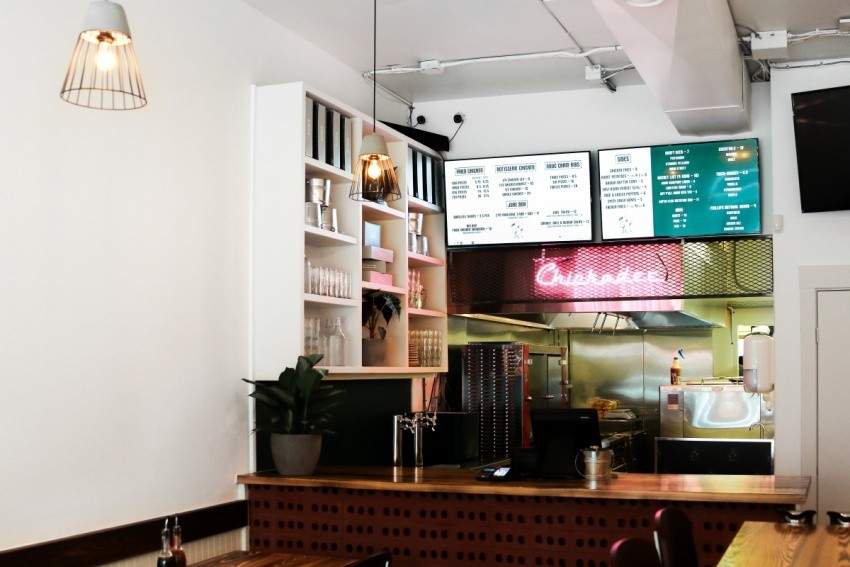 At the bar, diners can expect thick and delicious classic milkshakes, as well as wine, cider, a selection of local craft beer from Postmark, Strange Fellows, Superflux and Moody Ales, and rotating batched cocktails.
Little Juke is the latest project for partners and industry veterans Justin Tisdall, chef Bryan Satterford and Cord Jarvie, who recently marked the second anniversary of the original Juke Fried Chicken location in Chinatown.
"We've had our sights set on a second location for a while, but have been waiting to find that perfect fit," said Tisdall. "We can't wait to introduce Juke to a new neighbourhood and join one of Vancouver's most colourful communitites."