Why did the chicken cross the road? Well, for Vancouver's popular Juke Fried Chicken, the reason for crossing the city's downtown from Chinatown to the bustling West End is for its second location on Davie Street.
Juke Fried Chicken has quickly carved out a reputation for serving up a fun-filled menu with Southern-inspired fare, featuring gluten-free, non-GMO-grain-fed and free-range fried chicken and, of course, it's popular weekend brunch.
This second location will be opening later this summer, where it will serve its aforementioned standard menu as well as a few new "surprises" (according to our sources), so if you're already a fan of Juke's menu, you're going to go clucking crazy.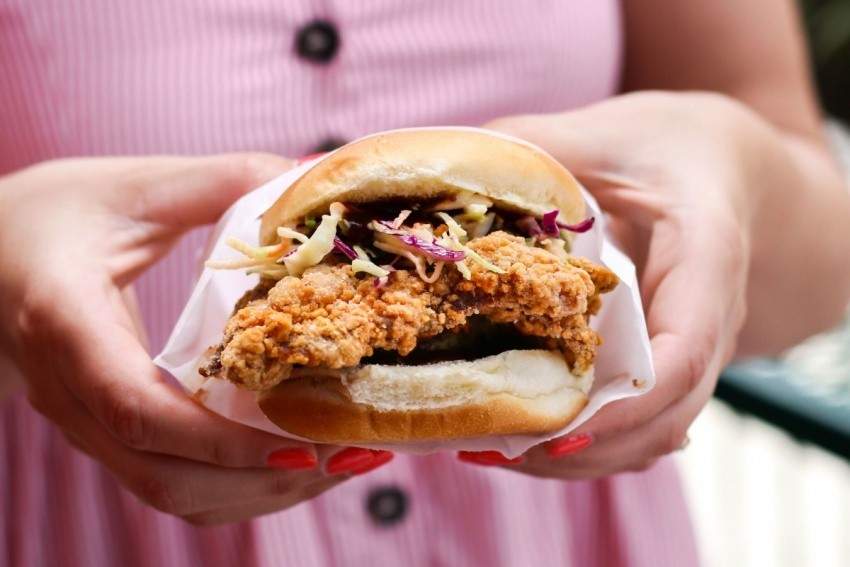 To celebrate the ucoming opening and Juke's second anniversary of its Chinatown location, Juke is featuring a fried chicken sandwich special in celebration of National Fried Chicken Day on July 6, so chicken lovers, mark it in your calendar. Starting at 11 a.m., fried chicken fans can pick up Juke's signature chicken sandwiches—with chicken that's been marinated for 24 hours in buttermilk and garnished with house-made barbecue sauce and slaw—in both regular and spicy varieties for just $3.
"Of course, National Fried Chicken Day is one of the biggest days of the year, at least on our calendar, so it's the perfect time to reveal our plans to bring Juke to a new neighbourhood this summer," says Justin Tisdall, who launched the restaurant with partners chef Bryan Satterford and Cord Jarvie in 2016. "We can't wait to celebrate a couple big milestones with our friends over some half-priced chicken sammies."