Most restaurants and bars put their best foot forward on New Year's Eve, but not Juke Fried Chicken. No, no, let the fancy restaurants have the dinners and the bars have the pulsating, ground vibrating bashes. Instead, this go-to fried chicken eatery in Vancouver's Chinatown is hoping to coax folks out of bed on January 1st for their second annual "Cluck Your Resolutions" celebration.
Happening from noon to 9 p.m., Juke will feature a special brunch (timing of which is subject to time of wake up post-NYE celebrations, right?) menu that boasts dishes like jalapeno and cheddar waffles with fried chicken, andouille breakfast sandwiches, fried chicken and egg sandwiches and, of course, fresh biscuits too. Hair of the dog like Caesars, mimosas and beer will be on-hand to help cure what ails you and local DJ For The Record will also be spinning some energizing tunes throughout the day.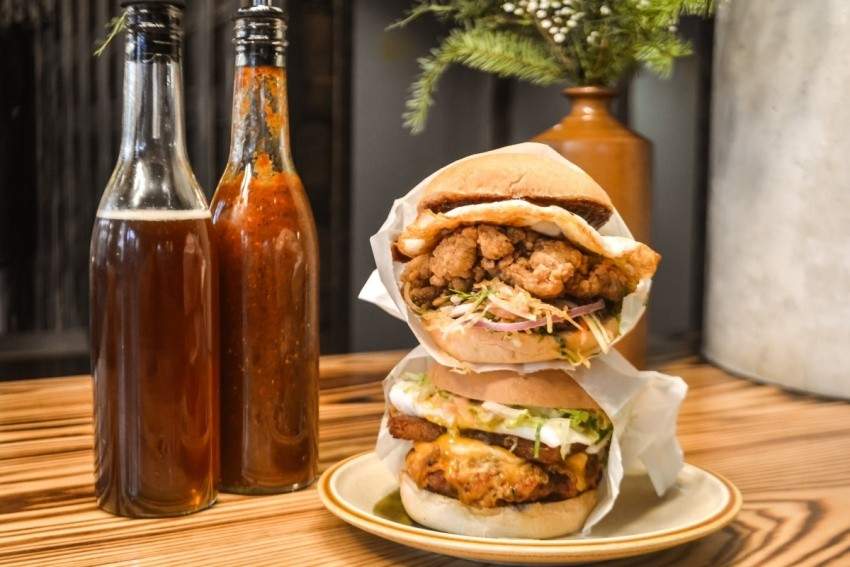 "We had a blast during our first New Year's events last year and we look forward to helping our guests 'Cluck Their Resolutions' for one more day, party their hangover away and make attending this event an annual New Year's resolution that they actually can keep," says Juke General Manager Justin Tisdall, who launched the popular Chinatown chicken-and-rib joint in 2016 with chef and co-owner Bryan Satterford and co-owner Cord Jarvie.
Like regular service at Juke, seating at this lively New Year's Day party are first come, first serve, but take out is also available if the deejay's beats don't happen to be complementary to your headache.