After having solidifying its status as one of Vancouver's premiere Southern-style fried chicken eateries, Juke Fried Chicken did what few expected and turned the tables on the comfort food status quo when it closed the doors to Little Juke on September 22 to make way for its latest concept, Beetbox.
The new West End restaurant and bar is set to open next Thursday, and will feature an array of vegan and vegetarian comfort food options available for lunch, dinner, and late night. The 100 per cent plant-based menu was built from scratch by chef and co-owner Bryan Satterford, who also operates Juke's Chinatown location.
"We worked hard to create a menu that was accessible to everyone, ethical and most importantly, delicious," says Satterford. "As an omnivore chef, I was able to approach it from a different angle and design a menu of meat alternatives that has the feel, texture and taste of the real thing."
Satterford's Beetbox menu is divided into mains, hot sides, and cold sides. The creative entrée selections include the fried Chick-Un sandwich (breaded and fried setan, miso aioli, shaved cabbage, spicy pickled cucumber), the crispy gordita (pickled and fresh slaw with avocado dressing, crispy corn tortilla, zesty queso, mixed oyster mushrooms, black beans), and the chorizo-verde on a bun (house-made sausage, slaw, pickled onions, romesco dressing, crispy fried onions).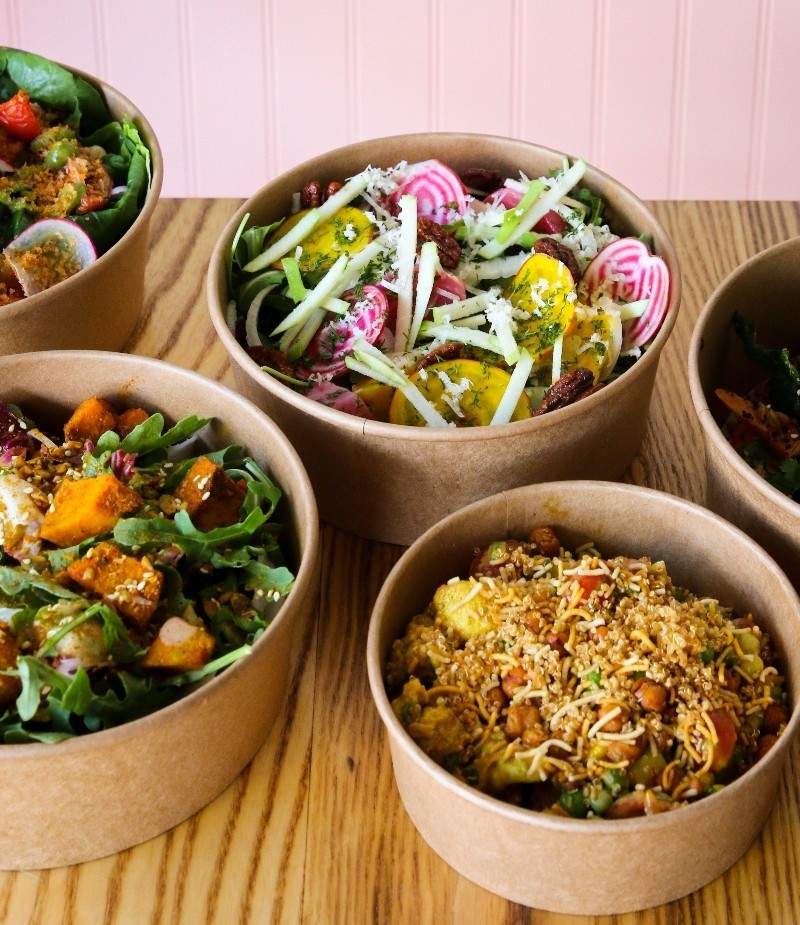 The selection of sides offer a similar dose of fun and indulgent vegan comfort food offerings, such as chilli cheese fries, crispy fried Brussels sprouts, curry cauliflower salad, and roasted kabocha squash salad.
The Davie Street space formerly occupied by Little Juke will employ a counter-service concept, with a bright, open area that seats 24. At the bar, Beetbox will offer local craft beer and vegan-friendly B.C. wine exclusively on tap as well as kombucha, vegan milkshakes, and an eclectic list of boozy and zero-proof handcrafted cocktails.
"From day one, our core values have focussed on minimizing the impact that our restaurants have on the environment," says general manager and co-owner Justin Tisdall. "That extends from being as carbon-neutral as possible to reducing food waste to using almost entirely compostable materials for our packaging. Beetbox continues that commitment by embracing the changes people are making in the way we produce, prepare and consume food."