International Waffle Day is right around the corner, and if you love waffles and happen to be located in or around Vancouver, you are in for a special treat courtesy of two of the city's premiere comfort food providers, Juke Fried Chicken and Beetbox.
On Friday, March 25, both Juke Fried Chicken and Beetbox will be serving up two of their most popular waffle-centric dishes at a reduced price. At Juke, guests will be able to snag a Southern-fried, gluten-free chicken and waffles combo (one drum, one thigh, two waffles) with chipotle-maple drizzle and pickled jalapeños for just $11.
For the waffle-loving vegans and vegetarians out there, Beetbox will be bringing back its popular plant-based Chick-Un and Waffles that will be priced at $13.50 and come complete with pickled jalapeños, hemp seed dressing, and spiced maple syrup.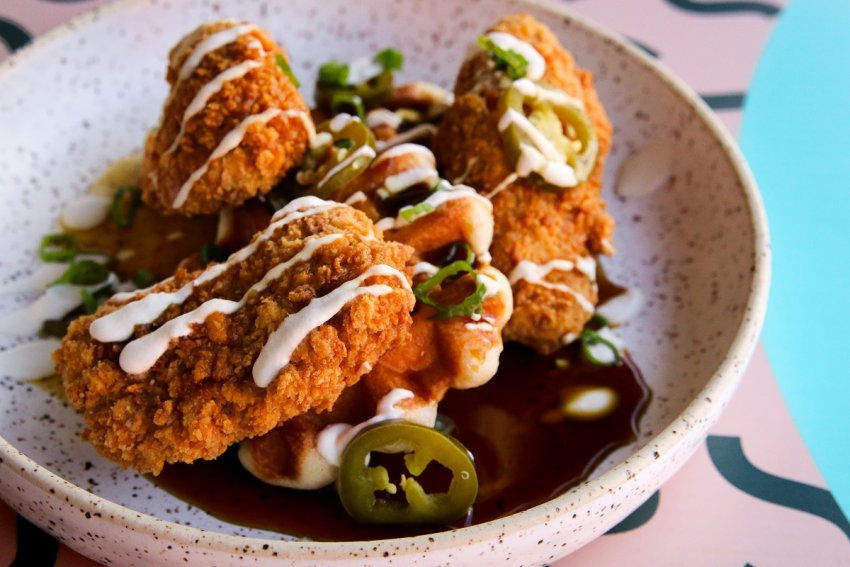 More information along with reservations, online ordering, and hours of operation can be found at Juke Fried Chicken and Beetbox's respective websites.