This Saturday, Vancouver's popular Juke Fried Chicken restaurant is celebrating leap day with an extended brunch service featuring an exclusive buy-one-get-one offer.
From 11 a.m. to 4 p.m., guests who order the restaurant's signature Southern-fried, gluten-free chicken (one drum and one thigh) and waffles (chipotle-maple or pickled jalapeños) will receive a complimentary second order.
In addition to the leap day chicken and waffles feature, the Chinatown eatery will also have many of its midday mains on offer, such as the Juke breakfast sandwich, chicken hash, smoked ham and potato croquettes, the Juke salad, and more.
The menu also includes a selection of gluten-free snacks and sides like the famous Hangover Fries, corn chicken fritters, Big Boy Cookies, and jalapeño cornbread.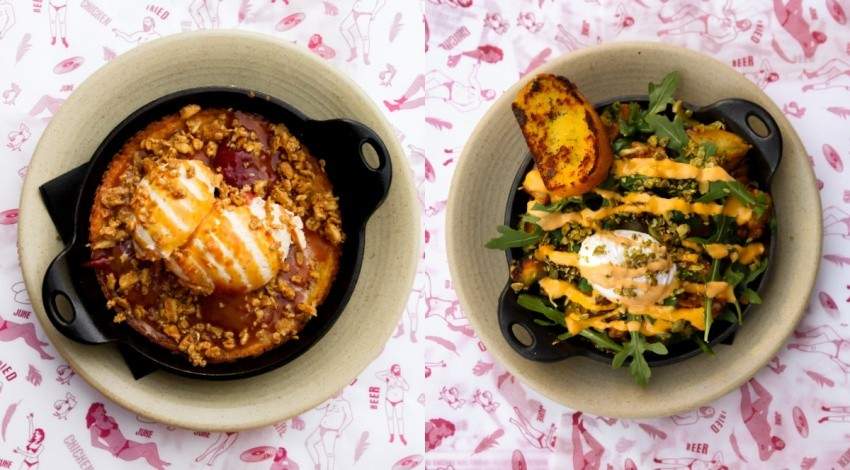 "February 29 only happens once every four years, so we thought we'd treat it as the bonus day it is and offer a little something extra for our brunch lovers," said general manager Justin Tisdall. "This way, you get to share the love with friends and family, or, if you're really hungry, have a sneaky second helping for free."
Juke Fried Chicken's leap day brunch service is priced at $15 per person.