Batali, beetles and bees... oh my! A lot went on across Canada this past week in terms of food news and big news from our friends in the United States and the hit morning show The Chew. Beetles and millennials taking over Vancouver's agricultural scene. Fasting inmates in the Maritimes are calling for a food change and so are the bees out east. Here's what you may have missed in food news this week.
Fasting inmates call for food change
Muslims around the world are practising Ramadan this month by fasting from dawn to sunset. At night, they come together to break their fast and eat a large meal together to give them energy for the next day.
But Muslims in the Central Nova Scotia Correctional Facility in Burnside say they're struggling to get adequate food and spiritual guidance. They are calling for food changes.
For the first time this year, the provincial jail in Burnside has someone who stays to cook two hot meals at night after the Muslims break their fast. The inmates say that's a "positive move forward," but they're still not getting enough food of the right nutritious food to help them get through the day.
Read more on this situation in this CBC article.
Beetle battle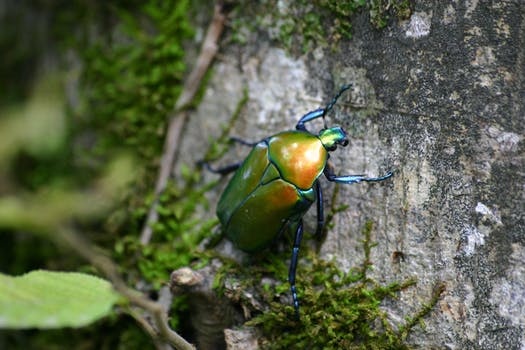 Vancouver launches a battle against the Japanese beetle.
The battle is on to stop the invasive Japanese beetle from leaving downtown Vancouver where it has been found. People in several areas of the city can no longer remove plants and soil while removing yard trimmings is restricted in summer. Beginning in June, larvacide, a pesticide will be sprayed throughout the area.
"This is a very serious pest," said Dr. Jane Pritchard, the province's chief veterinary officer. "We are very worried about it escaping the area."
Officials say it could have a quick and very devastating effect on Fraser Valley farms growing fruits and vegetables.
Read more on B.C. beetle battle in this CBC article.
A history lesson on Canadian cuisine
Poutine. Maple syrup. Ketchup chips. They all fall under the banner of "Canadian" food, but the Canadian food scene is "as textured and diverse as its population."
A new exhibition at the University of Toronto's Thomas Fisher Rare Book Library is trying to change this outlook on just what exactly encompasses Canadian cuisine.
"Mixed Messages: Making and Shaping Culinary Culture in Canada," which opened Tuesday, May 22 and will run through August 17, whips up the story of some 150 years of Canada's historical plates using rare cookbooks, photos and artifacts.
Learn more about this exciting exhibit in this Smithsonian Magazine article.
Get your hands dirty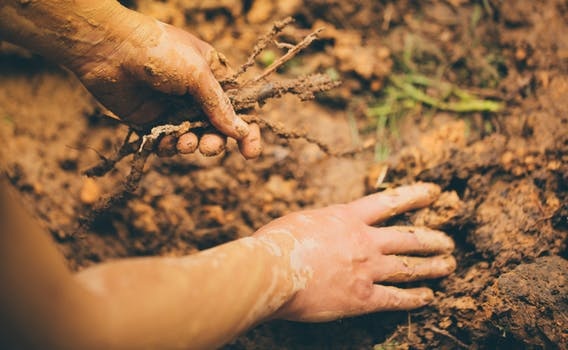 Vancouver millennial Camil Dumont wanted to get his hands in the dirt.
But with land in Vancouver "far too expensive," he asked people who would be willing to grow food instead of grass in their gardens.
Before long, there was a waitlist.
Eight years later, Dumont is the executive director of Inner City Farms, a non-profit sprouted from the desire to grow food locally. People are jumping at the opportunity to get into the sustainable food game. There's been a spike of millennials and first-generation farmers getting their hands dirty in urban centres.
"When two per cent of the population is growing for the rest, it creates numerous problems," he explained. "We really don't have a food crisis as much as we have a crisis of participation."
Get all the dirt in this three-part series in this The Toronto Star Vancouver article.
The chew on Batali
The next season of The Chew will be its last. The Emmy Award-winning program is presently hosted by chefs Michael Symon, Carla Hall, fashion consultant Clinton Kelly, and, until recently, chef Mario Batali. Batali was suspended and ultimately fired from the show in December amid widespread reports of the chef's alleged sexual misconduct that spanned two decades.
A representative for ABC called the cancellation a "business decision." Recent ratings suggest that despite the chef's firing, he continued to have a negative impact on The Chew's viewership. During the most recent season, the number of women viewers ages 18 to 49 plummeted by 17 per cent, making it the least-watched season since the talk show first aired in 2011.
Get the full bite on this chewy story in this Eater article.
Learn to love dandelions, bees do.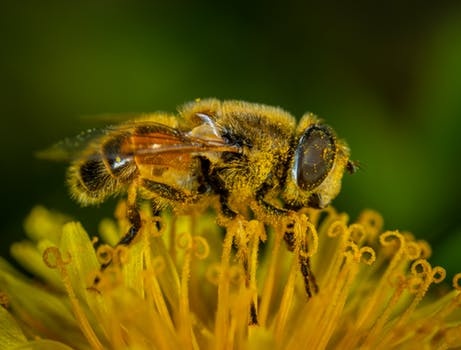 New Brunswick beekeepers were "disheartened" to open their hives and find that 30 to 80 per cent were dead.
Paul Vautour, a beekeeper from the Irishtown area near Moncton, said opening his beehives this spring was "not pretty."
"It's been cold and windy for us in this particular region so the bees are having a hard time to get going," he said.
With the dandelions just starting to come out, the bees will have a little bit more natural pollen to bring into the hive. So for the bees sake, do not mow down the dandelions as they are critical for their survival.
Read the buzz on this story in this CBC article.