Earlier this month Noma's owner René Redzepi announced that his restaurant would be closing and evolving nto a food lab come 2024. Naturally, this has brought a lot of opinions to the surface in the past few weeks.
As a chef who has come to a medium amount of success in the hospitality industry during what I would dub the "Noma Era" (i.e. 2003-2022), I wanted to take a moment to share with my thoughts on what this end of an era means to me…and, I am sure, what it means to many of my colleagues too.
Why I think Noma matters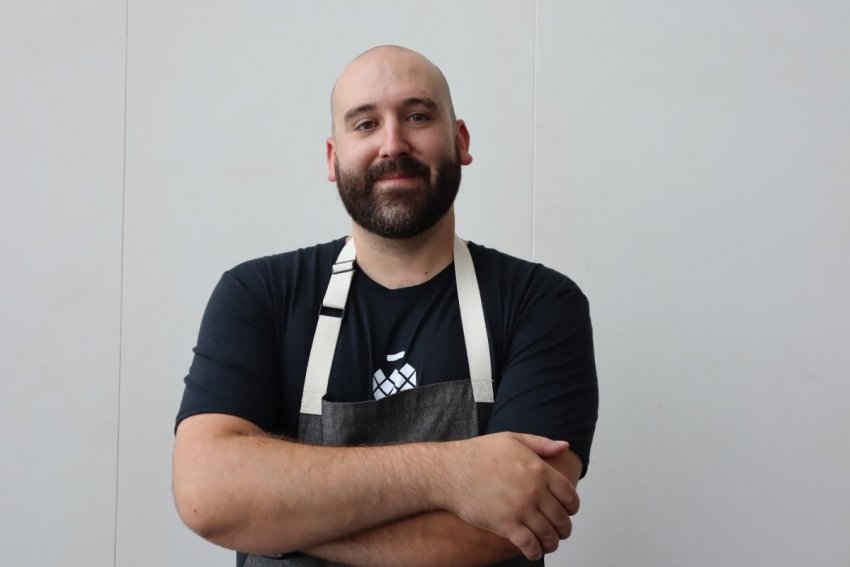 Noma opened in Copenhagen in 2003 and pushed through Northern European culinary stereotypes straight out of the gates.
It picked up a Michelin Star in 2005, then two in 2007. In 2010 they released their first cookbook, and that is around the same time when dining in North America--and especially Canada--started to notably evolve.
To the chefs, did you notice that all of a sudden your food was beginning to be foraged, sourced locally, and the art of storytelling became part of the menus you were creating?
Fully attainable or not, restaurants started to chase a vision of what they could be. As the years went on, alumni from restaurants like Noma and other European comparables started migrating around the world, sharing their ideas and practices.
Food in restaurants, especially European and North American restaurants began to elevate and be approached differently.
Did you eat spruce tips, nettle, or cattails before 2008?
When did you really start caring about where the ingredients on your plates came from?
Yes, for some, a focus on local had long been part of their day-to-day restaurant life pre-Noma's fame, but for the majority, it was not. Noma helped to force the limelight on our own backyards and showed us what we could make here within our own terroir.
Yes, new ambitious menus and concepts started popping up around the world and, pandemic aside, things haven't really slowed since.
Let's not forget how excited we all were for fermentation techniques in the mid 2010s. This is largely thanks to Noma's head of fermentation-and current Top Chef Canada judge--David Zilber.
Noma's longevity and future
Two decades of being successful in any industry is impressive. Let alone a restaurant that convinced the world that moss was cool and edible…and that it should cost top dollar.
What I feel like I am witnessing is a world-class restaurant changing, in a very public eye, and likely for the better.
What Noma 3.0 will be is still not truly known, but it seems like it will become some sort of food lab. Selling its rare calibrated products to those who can afford them, and probably turning into a globe-trotting circus of culinary delights.
As a chef, I can't help but feel that Noma closing, re-imagining itself and reemerging in 2024 matters. Alright, it may not matter to you, the diner, but it does matter to so many of the eateries that you love.
Chefs (generally) do not have a retirement plan. We don't just stop working the line and walk into the sunset. It's either burn out or work for a food supplier
This is a glimpse as to what other options there can be for a change of pace in a world we have immersed ourselves in.
I know there are chefs and business owners out there right now feeling trapped with the notion of what could come next or confused with how to get out of this industry successfully. We are likely witnessing an industry leader blazing their way into something sustainable, not only for the environment and economy, but their soul.
Our jobs are hard on our bodies and hearts. To protect ourselves, it is important to understand that we can change our surroundings. Create our own place with whatever amount of time we have left.
Everybody's got an opinion about Noma closing
When Noma announced its looming closure earlier in January media outlets were able to share this story and create their own articles highlighting areas of concern. Talking points have been cleaved from it and made into their own stories. One common storyline is that of unsustainable labour.
One of everyone's favourite talking points when talking critically about the hospitality industry is labour...and particularly free labour. For restaurants reaching for the stars--or for episodes on Netflix's Chefs' Table--there is a labour issue, and it's called staging.
In a consenting agreement between a restaurant and an apprentice, an unpaid internship is created. In some cases, meals and or lodging are provided, and sometimes they are even paid, but if this is the case, it is at a lower wage than average.
Regardless of what the agreement is, the primary compensation is meant to be knowledge. Later, these interns might move onto a paid position in the kitchen, or they move on after months of learning. Many return to their home towns and work in local kitchens drawing inspiration by what they have learned.
Of course, as with all jobs or schooling, sometimes it just doesn't work out. You don't have a good time and are jilted out of the field you were passionate about. Attending culinary school is similar, a student pays the school (and lodging, meals, etc) and in return the school teaches them culinary skills, sells their product to the public and then pockets the profit.
Both paths have advantages and disadvantages.
If you could spend $10,000 to attend Culinary school in Canada for two years or travel to Europe and learn in some of its best restaurants for six months, which one would you choose? (There's not necessarily a right answer here.)
People who choose to stage want to be there for the love of their craft. That feeling is beautiful and it's awful when that energy is met with a bad experience, but that can happen in any environment--especially when learning.
Will Noma 3.0 showcase a much-improved kitchen culture and work/life balance?
While kitchens are slowly changing their cultures, there will always be bad kitchens with toxic chefs lurking inside of them. I wanted to highlight this because it is easy to lose sight of what is important in conversations about hospitality.
People who work in restaurants care about you, the diner. They work really hard to make sure you feel special. Some of them have to go through hell and some don't last, which is heartbreaking.
Fortunately, there are many inspiring restaurants and chefs that continue to push our industry into the future, and you'll find them locally, across Canada and all around the world.
With or without stage programs, I know we will move forward. I know this industry will continue to grow with inspiring restaurateurs, incredible dishes, but most importantly better practices.
Here's to hoping the new iteration of Noma helps us move in the right direction.