If you were to poll Canadians about where the Culinary Institute of Canada is, you would hard pressed to get the correct answer of Charlottetown, Prince Edward Island. Yet, it is consistently one of the highest rated culinary schools in the country. Regardless of rating, it definitely wins as the most beautiful. Situated right on the waterfront, the location alone is enough to inspire the next generation of aspiring culinarians.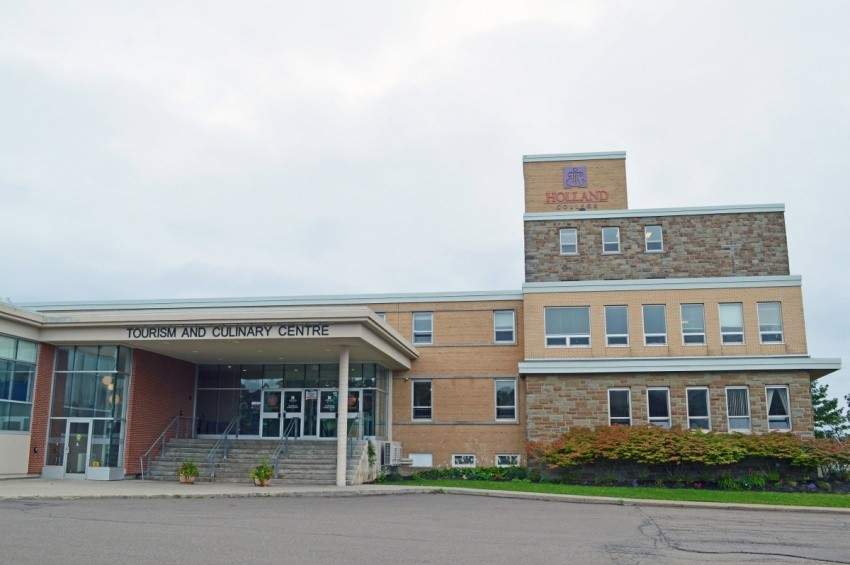 The CIC's culinary arts program is spread out over a two-year period. The first year is focused on teaching students culinary fundamentals. As they pass through the various rotations, they spend time learning everything from butchery (the school goes through over 6,000 chickens, 100 whole hogs, and 50 to 60 whole lambs a year), to bakery, producing all of the breads and pastries served in the school's breakfast and lunch cafeteria.
During the summer between years one and two, all students complete an internship. Internship and Graduate Placement Coordinator, Susan Shaw, explains that culinary interns will travel across the country to work in the top restaurants from coast to coast.
"Many of our interns head out west to the Okanagan, to work at wineries like Mission Hill and Quail's Gate. Others will decide to do their internship in places like Fogo Island or other parts of Newfoundland," she says, "So there really is a lot of variety."
When they return to Charlottetown for their second and final year of school, many come back with a "gleam in their eyes" having seen what the industry has to offer them. Others are faced with the realization that cooking in professional kitchens might not be for them. For such cases, the CIC has recently added a retention position, so students have someone to talk through their options with and decide what direction they want to go into next. It's estimated that 20 to 30 per cent of students drop out after their first year, but for those who do return in the fall, the second year continues to provide them with hands-on opportunities to broaden their skillset. Not only do they get to work the line for the on-site, student-run Lucy Maud Dining Room, which is open to the public, they also learn the art of charcuterie and experimenting with modernist cuisine.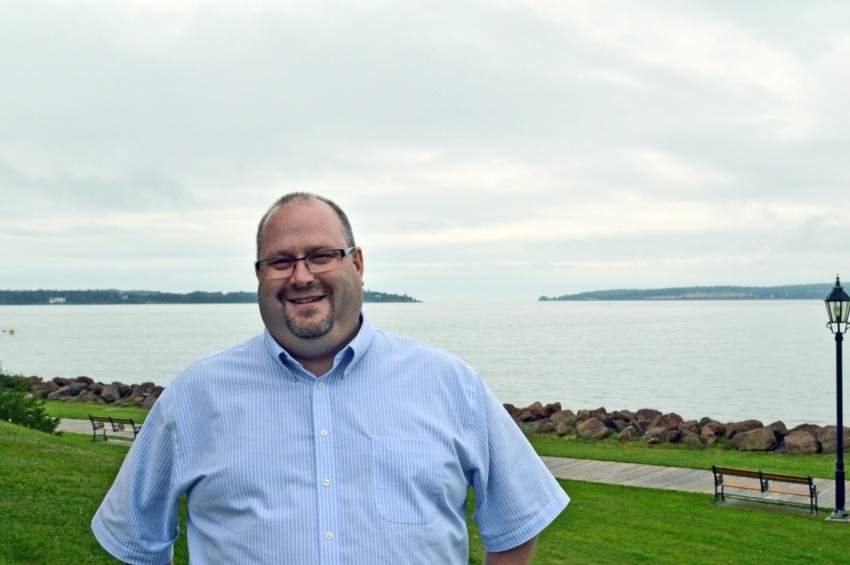 "What sets the CIC apart from other culinary schools in Canada is the amount of actual kitchen experience we offer students," states chef Austin Clement, program manager of the CIC. "We are one of only a couple schools that are based on a production model, so what they do in school is what they will be doing in the industry as well. We always say that if our students graduate on a Sunday, they are fully equipped to start working on Monday."
The numbers are telling. The ratio of time spent in the kitchen versus in the classroom is about four to one at the CIC. Rather than watching how to butcher a chicken and getting to practice for one or two times, students have the opportunity to go through case after case of poultry, perfecting their technique. As chef Clement puts it, "Volume creates training and training creates volume." Everything that first year students make is prepared for the school's breakfast and lunch cafeteria, so others get to enjoy the fruits of their labour. Between the cafeteria and the Lucy Maud dining room, the CIC's students serve over 240,000 meals a year.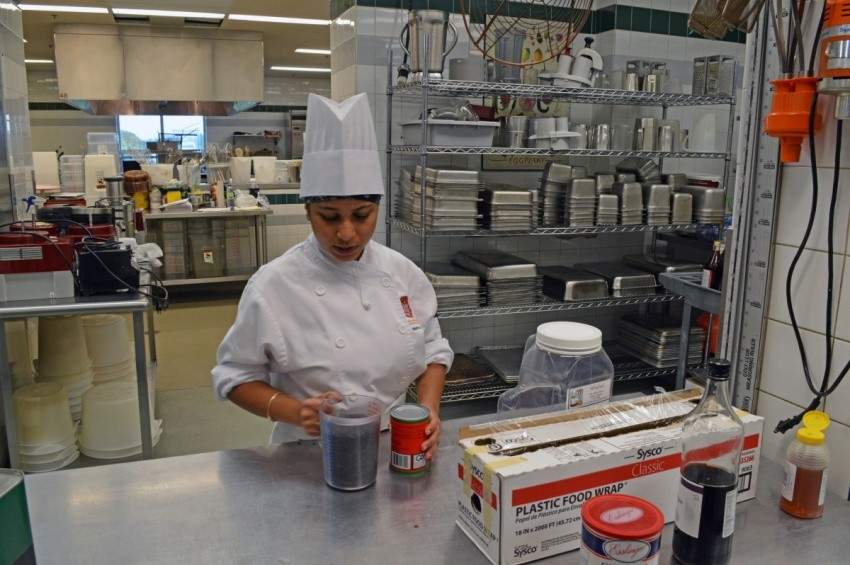 The types of opportunities are set to expand even further when the CIC undergoes extensive renovations to both their building and program over the next few years. "We are planning to put in an on-site greenhouse and students will be responsible to help grow and tend for it as part of the school's curriculum," says chef Clement. Nutrition will also become a larger component of the program, with students slated to learn more about various dietary restrictions and the nutritional content of the food they are making.
As is becoming the norm in the restaurant industry, the CIC also supports dozens of local producers.
"We used to get our products from only five suppliers, and now we have about 120," chef Clement explains. The school has local farmers growing ingredients specifically for them, and all of its meat is sourced from around P.E.I. Students get to learn where their food comes from right from the get-go, truly fostering a locavore mentality.
P.E.I.'s tourism industry also creates opportunities for students. Seasonal festivals like Fall Flavours and the International Shellfish Festival are chances for aspiring chefs to get out and volunteer. "It works both ways," chef Clement explains, "Many of our graduates are the ones who help to run the festivals, so our school produces the people that make the festival possible, and the festival is a chance for students to get involved in the local food community early on in their careers."
Another unique component of the CIC is Canada's Smartest Kitchen, which is a food research and development lab attached to the school. Although it isn't necessarily part of the school's curriculum, it shows students that there's more to a culinary career than a life spent exclusively in a restaurant kitchen. It's more advanced than you'd expect from a cozy island like P.E.I., but it's also refreshing to see some of the snippets of innovation that is revolutionizing the culinary industry in Charlottetown and elsewhere.
As a new crop of students begins their culinary education this fall, one can only hope that they take advantage of the opportunities presented to them at a school like the Culinary Institute of Canada. After the program is done, many will leave the island to pursue positions elsewhere, but they can leave knowing that the CIC has provided them with a solid foundation to succeed wherever they may be headed, in kitchens or otherwise.