Nova Scotia is certainly a crustacean lover's paradise, where seafood is plentiful throughout the magical province. Over the last few years, Nova Scotia has been cultivating a top-notch food scene. Anthony Bourdain even indulged in North Atlantic infused fare at the Devour! Food & Film Fest. Over at the exclusive Fox Harb'r Golf Resort and Spa, sustainability is the key approach to all aspects of the food served, from wine and vegetables to seafood and birds. With over 1,100 pristine acres of land bordering the Northumberland Strait (Atlantic Canada's warmest water), it's the perfect place for executive chef Shane Robilliard to explore for culinary excellence.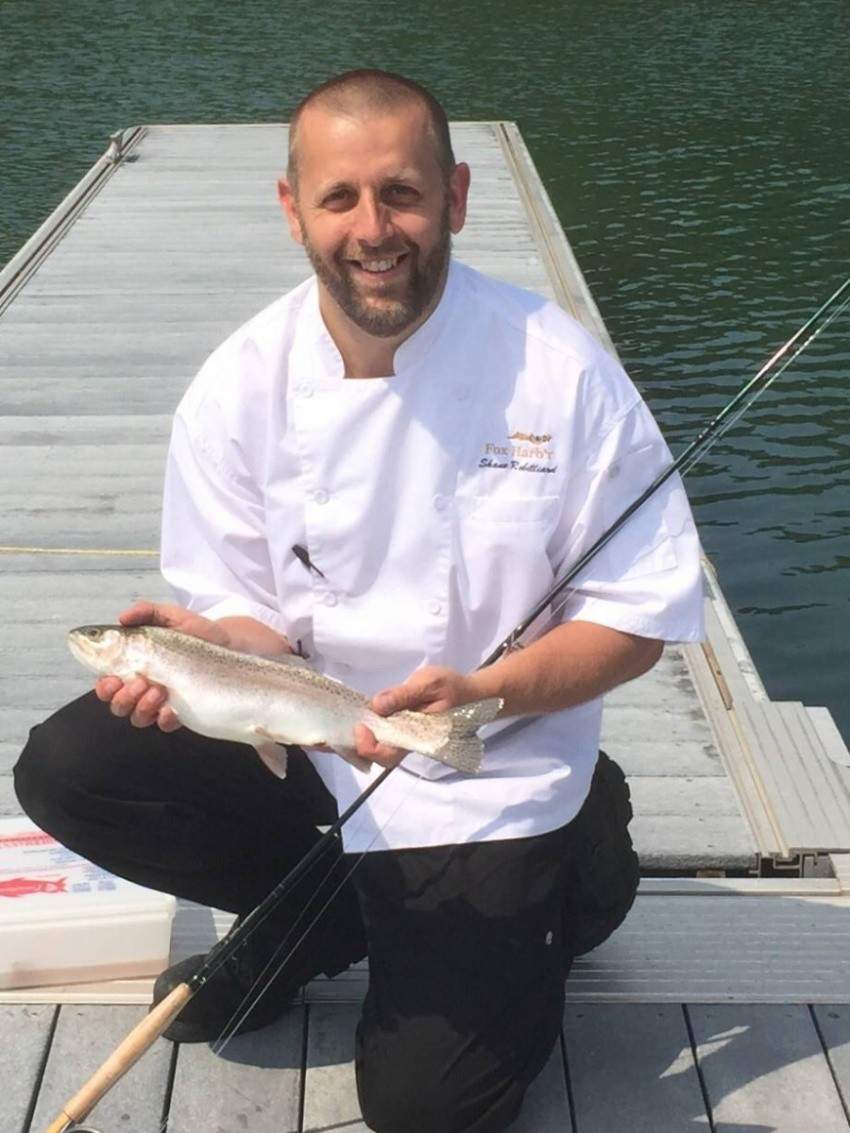 On-site trout pond
Chef Robilliard doesn't have to go far to catch fresh fish. As a matter of fact, no boat is even needed. Two freshly stocked, man-made trout ponds are located right on the resort. The sustainable trout are caught daily and usually weigh about two or three pounds. Robilliard feels they are best served pan-seared with couscous and vegetables with beurre blanc. You can indulge in this dish at the stunning cliffside dining room of Atlantic Canada's first Ocean-Wise-restaurant, supporting the Canadian seafood conservation program founded by the Vancouver aquarium.
Greenhouse goodness
Greenhouses have been a part of the resort since its early inception, but chef Robilliard had a new vision for them when he came on board. He began harvesting an abundance of vegetables for the restaurant, including various types of lettuce. The greenhouse now brings in over 15 pounds of lettuce a week, which Fox Harb'r's own horticulturist Michael Steward happily oversees. Be sure to try the greenhouse garden salad on the resort menu.
Locally-raised pheasants
Is there anything Fox Harb'r doesn't do? It even raises its own pheasants from chicks. They traipse around the extensive property throughout the season until it's time for the birds to be processed down the road into yummy dishes like chef Robilliard's specialty: pheasant two ways, a medium-rare pan-seared breast, confit leg and green olive ragout.
Private wine brand
Originally from British Columbia, Robilliard has been whipping up superb dishes and pairing them with local wines. To add to the mix, Fox Harb'r Resort has recently partnered up with award-winning Jost Winery on an exciting new venture: a 30-acre vineyard surrounded by bucolic landscape, and in a few years, a wine branded solely for Fox Harb'r.
More local culinary finds
Fox Harb'r is located in a magical part of the province that easily lends itself to growing food sustainably. The Purdy family of Bay Enterprises Ltd. has been offering sustainably-harvested Malagash oysters in the region since 1899. These beauties can be found on the menu at Fox Harb'r. Chase Lobster is also just minutes away from the resort, and if you ask chef Robilliard anything about lobster he knows it. You will never see someone crack open a succulent lobster as fast as he can. The creamy lobster frittata on the breakfast menu is a real catch. Also down the road is Jost Vineyards, which makes for a delightful afternoon of wine tasting, strolling the vineyards, and even renting a cool red cruiser bike with a delicious picnic in hand.