Nearly a decade ago, Kevin Kossowan ditched the suit and the office for Carhartts and the great outdoors, embarking upon a career that began with writing a blog about local food systems. From there, he picked up a video camera and did some filming for food industry and agricultural contract work, which led him to bigger cameras and bigger projects. In 2018 and '19, he received nominations from the James Beard Foundation Awards for work on his web series, From the Wild. No small feat considering the other nominees in that 2019 category were two heavy hitters: CNN's Parts Unknown and Netflix' Chef's Table.
This year, Kossowan took on the role of cinematographer and editor of a 13-episode television food series called Les Stroud's Wild Harvest (yes, the Les Stroud of Survivorman fame) where Stroud and award-winning chef, Paul Rogalski, scour North America for edible things that grow in the wild.
"My job is to gather, dig up, search for, pick, hunt, fish and forage just about everything I can get in this location," Stroud says in the series' trailer highlighting the foothills of Alberta before adding that chef Paul's job might be more challenging. "He needs to find the culinary potential of the foothills of the Rocky Mountains."
But, Rogalski, co-owner of and culinary director at Rouge in Calgary, has decades of experience under his apron and has collaborated with some of the top chefs around the world. Despite the challenges of cooking without the modern conveniences of a commercially equipped space, and not knowing anything about the ingredients, or how they'll turn out, he manages to pull off some fine-looking and—judging by Stroud's reaction—very delicious fare.
The deep-fried dandelion pancake topped with tarragon aioli and spruce tips in Episode 3 of Season 1 is a perfect example. I wouldn't be surprised to see that item on the menu at Rouge come the right time of year.
The focus of Wild Harvest is to educate people on what is available "beneath our boots" as Kossowan puts it. Of course, one must know what is safe to eat, and there is no shortage of disclaimers both on the website as well as before and during the show.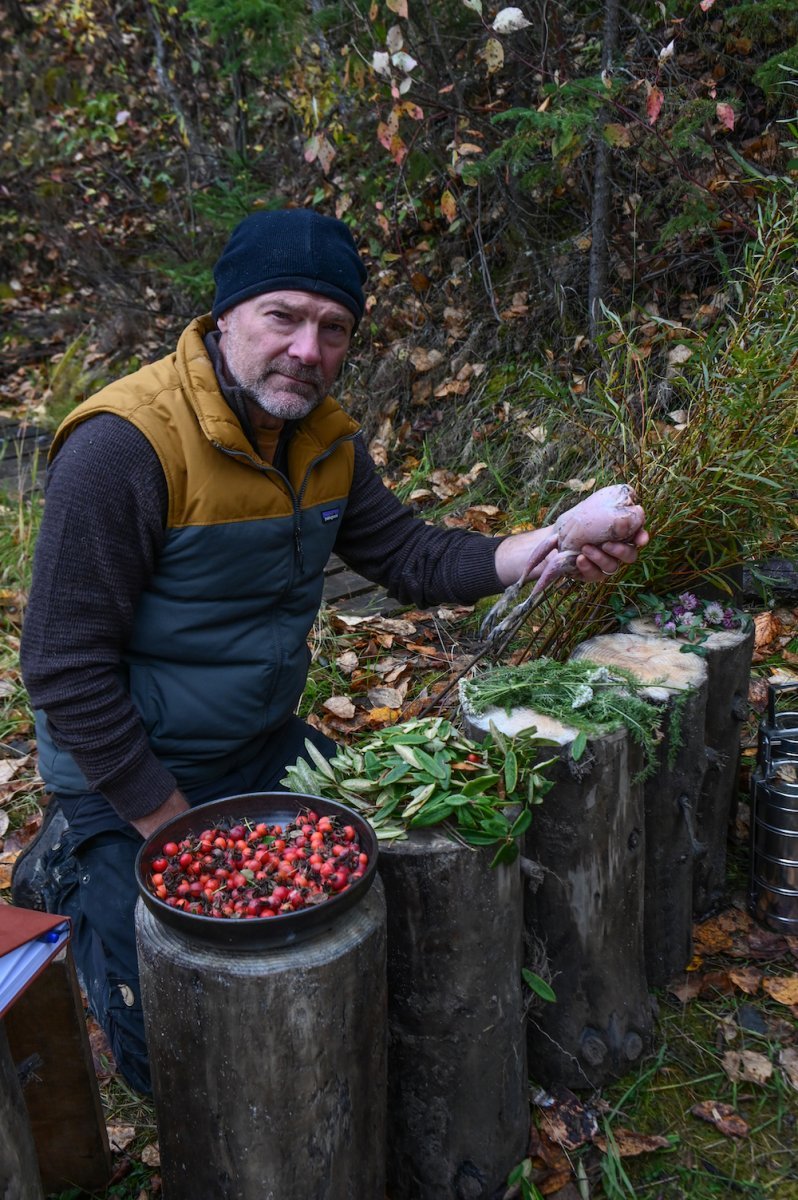 While fishing and hunting animals are a large part of Kossowan's agenda on From the Wild, the foods procured outdoors in Wild Harvest are mainly vegetarian. Proteins, aside from a token amount packed in Rogalski's portable pantry and one ruffed grouse that met its demise in Episode 6, are handpicked, like the wild mussels in Oregon and the wild turkey roadkill in Ontario.
That's right. Roadkill.
Learning what is edible and what is not is the main takeaway from Wild Harvest but there is something deeper at work here, too—that getting outdoors to touch and feel and smell the woods and fields and streams is a powerful way to connect not only to nature but to our food, as well. Wild Harvest is about seasonal eating, about knowing what is growing when and where. Stroud hopes people will get out and discover "this smorgasbord of wild edibles" that is available to us all.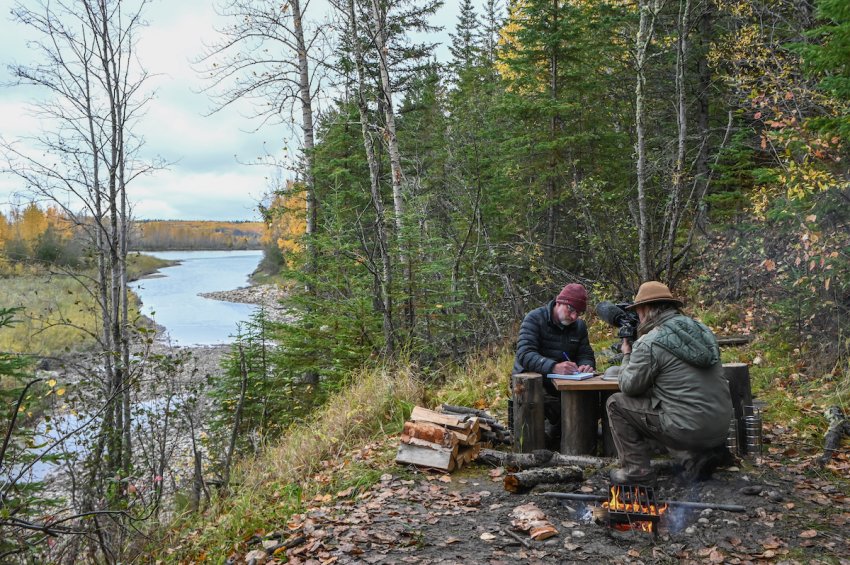 The idea is that you don't have to go far to forage, and that within hours of picking, you can be eating a meal made of free, wild foods.
"We want people to think of what they can make with foods harvested around their cabin, or what to cook if you're going out hiking for the day," Kossowan says, driving home the point.
With this in mind, recipes from each episode are posted on the Wild Harvest website, so that you, too can whip up a batch of cedar bud butter, beer-battered horsetail, or a spruce tip salad. A cookbook, which Kossowan describes as educational and approachable, is in production and will feature chef Rogalski's dishes from Season 1. Keep your eye on the Wild Harvest website for its release date.
In the meantime, find Les Stroud's Wild Harvest on PBS and its affiliate stations. Check your local TV guide for viewing times.