Eggnog. It's one of those blissful holiday beverages that is sure to make you feel festive. Whether it's made from scratch, consumed straight out of the carton, or warmed with a touch of rum, this creamy concoction will put you in the Christmas spirit in no time. Here are a few ways to sneak eggnog into your favourite recipes, for an added dose of holiday cheer.
Cookies and Brownies
Want to make your holiday treats extra moist and flavourful? Add a splash of eggnog into your favorite cookie or brownie batter to infuse it with a subtle spiciness from the eggnog that we all love so much. If you are using eggnog in a recipe that also calls for sugar, reduce the amount of sugar to avoid overly sweet treats. For example, If you use 1/2 cup of eggnog, reduce sugar by approximately 1/4.
Cakes
From pound cake to cupcakes, the list of cakes that you can use egg in is endless. Eggnog transforms classic vanilla cupcakes into extraordinary cupcakes with character. Did we mention that you could add eggnog to your icing too?
Crème Brûlée and Panna Cotta
Yes, it is possible to make these desserts even tastier. Replacing a portion of the heavy cream with eggnog adds richness, silkiness and creaminess to these heavenly desserts, while the nutmeg from the eggnog adds a sweet, earthy flavour and aroma.
French Toast
Eggnog and brioche is simply a match made in heaven. Soak brioche in an eggnog mixture (the eggnog can fully replace the milk) and top with apple butter or cranberry-apple compote. It makes a comforting breakfast that will not disappoint.
Pies and Cheesecakes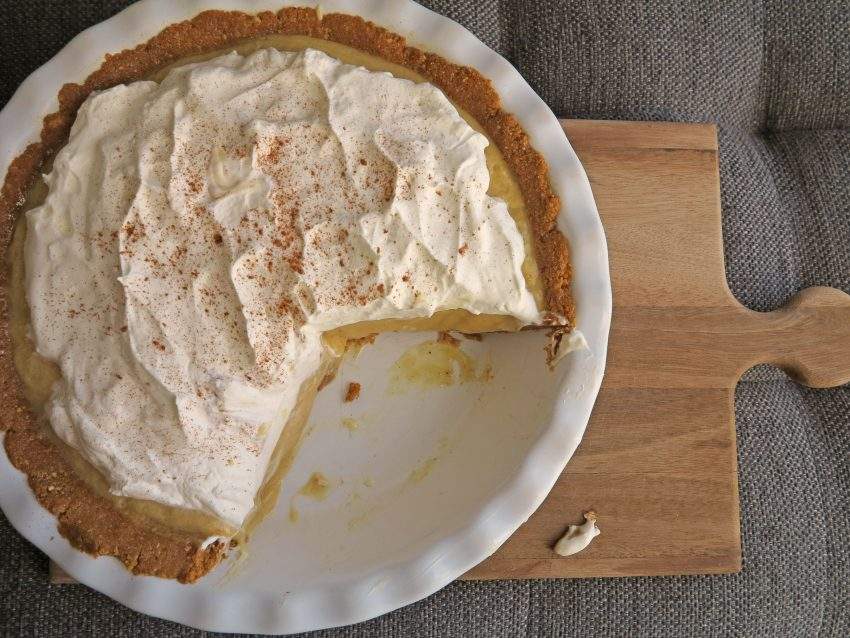 With endless possibilities for filling and flavour, pies and cheesecakes are just asking to be infused with eggnog. For pies, you can thicken the eggnog with gelatin for the filling. The combination of the richness in the filling and the crisp graham cracker crust makes for a to-die-for dessert that's also easy to make.
Oatmeal
Make any morning a good one by adding a splash of eggnog, freshly ground nutmeg and a touch of cardamom to your oatmeal.