If you live in Calgary and haven't sipped on a Shipnog some time during the holiday season, you're missing out on one of the most delicious eggnog concoctions you can get your hands on in Canada. Better yet, this annual feature drink at Ship and Anchor raises a significant amount of funds for local charities each year.
Officially launching today, the pub's boozy eggnog will see $5 from each glass sold–as always–being donated to three Calgary-based initiatives. Recipients of funds raised for the 2020 holiday season are Awo Taan Healing Lodge Society, Calgary Drop-In Centre and the Centre For Newcomers LGBTQ+ Services. Last year, the 'nog raised over $35,000 for local charities, but with intense pandemic-related restrictions in place, it is unlikely the Ship and Anchor will see as many patrons coming through the doors to cheers with friends this holiday season.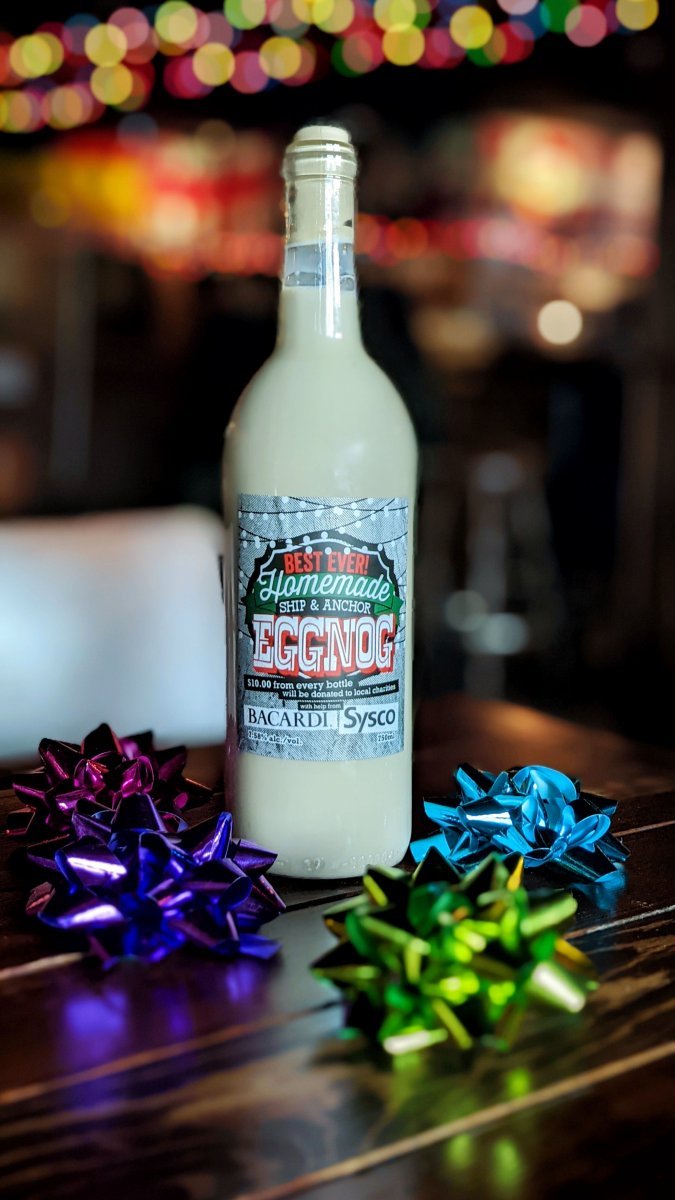 As a result, the pub has decided to bottle the drink and has made it available for pre-order and pick-up (every Wednesday until Christmas) through their website. Packaged in a 750 mL glass bottle at a price of $22, each one sold will see a $10 donation added to the collective charity pot. Limited quantities of the bottled eggnog will be available for off-sale as well and the pub encourages patrons to check with their server for availability.
Though things are looking very different this holiday season, that doesn't mean you can't still celebrate with a Shipnog, even if it is from the comfort of your own home.