Earlier this week, Calgary-based charity Skipping Stone Foundation announced it was in an unfortunate position of not being able to accept new clients due to governmental changes and cuts to grants and funding. This meant a very uncertain future regarding their extensive services to transgender youth and families in Alberta, which include support for mental health, medical services as well as educational opportunities.
A day later, Mike Morrison created the #SaveSkippingStone GoFundMe campaign, which has since spread readily via Twitter and has already raised $18,000 for the deserving organization.
At this time of year, what better way to do it than with good food and beverages? If you're looking for another way to help support Skipping Stone Foundation, here are two ways you can do just that in the coming weeks.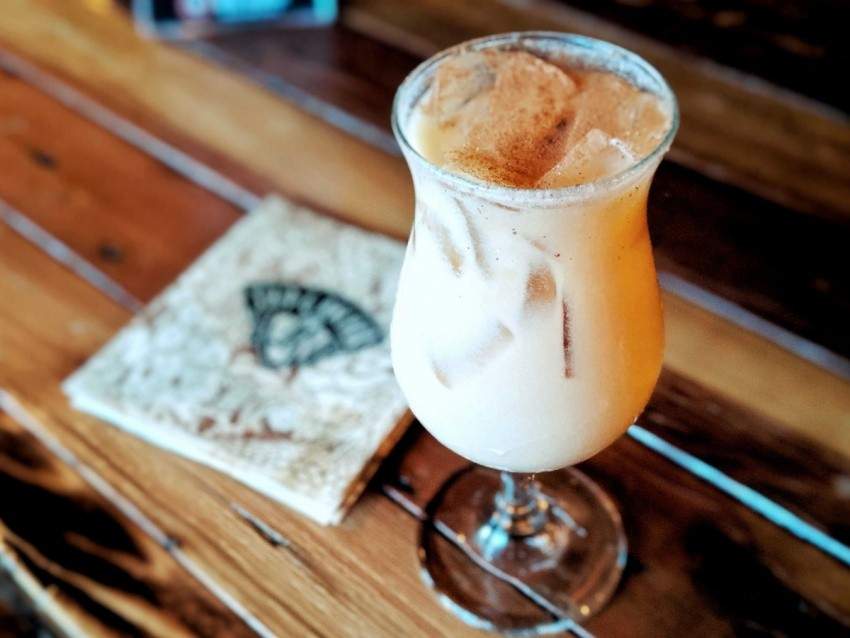 Like we mentioned a couple weeks back, this popular Calgary pub's annual house-made eggnog fundraising initiative is helping to raise funds for three local charities, including Skipping Stone. $5 from each 'nog ordered in the month of December will go into the pool, which currently sits at $3,500. Let's get that number up, up, up. Who's up for a eggnog date?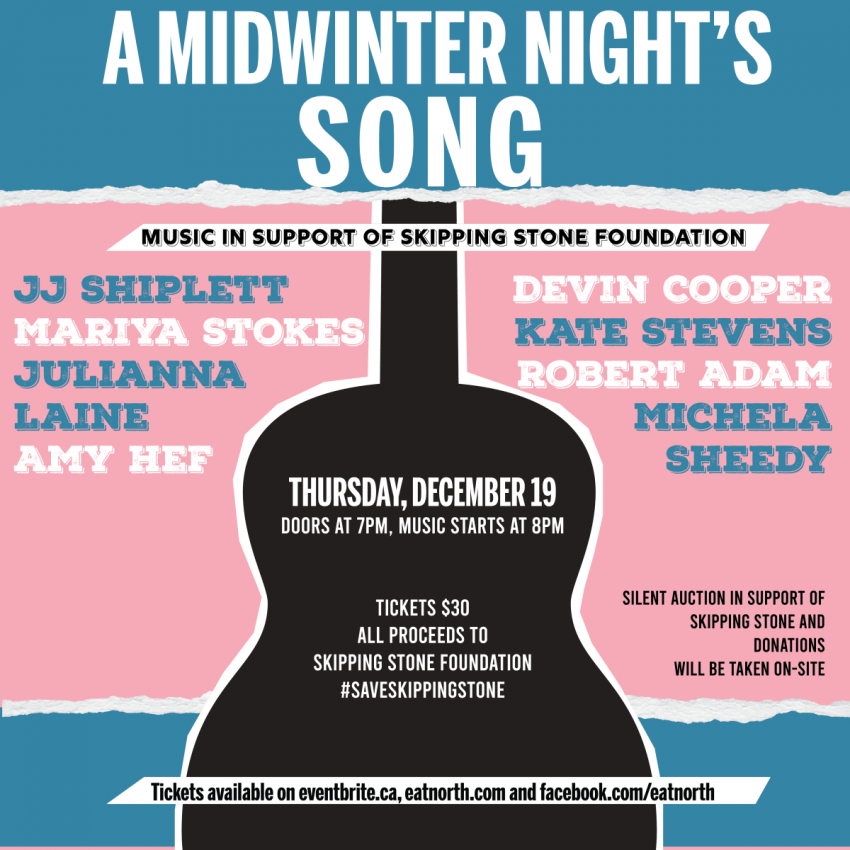 Eight talented Alberta-based musicians and The Blue Jay Cafe alumni will take to the stage at the Oak Tree Tavern on Thursday, December 19 to help raise funds for the local charity. All proceeds from ticket sales will be donated to Skipping Stone in addition to partial drink sales courtesy of Oak Tree Tavern. As well, a silent auction on-site will offer an array of extraordinary items including a private chef home dinner and concert by Mariya Stokes, tickets to Blake Shelton during the 2020 Calgary Stampede, custom jewelery by Saraswati Designs and much more.
Some festive food and drinks, like mulled wine, will also be on offer, so come and get cozy with us for an amazing and important cause.
If you know of any other events taking place this month in support of Skipping Stone, please drop us a line here and we will update this list.