Calgary's newest restaurant is serving up French fare with a subtle twist
Duncan Ly has become a household name in Calgary with a list of achievements that include medaling at the Canadian Culinary Championships and competing on Food Network's Iron Chef Canada, where he brought the bold Asian flavours he's known for from his first restaurant Foreign Concept to Kitchen Stadium.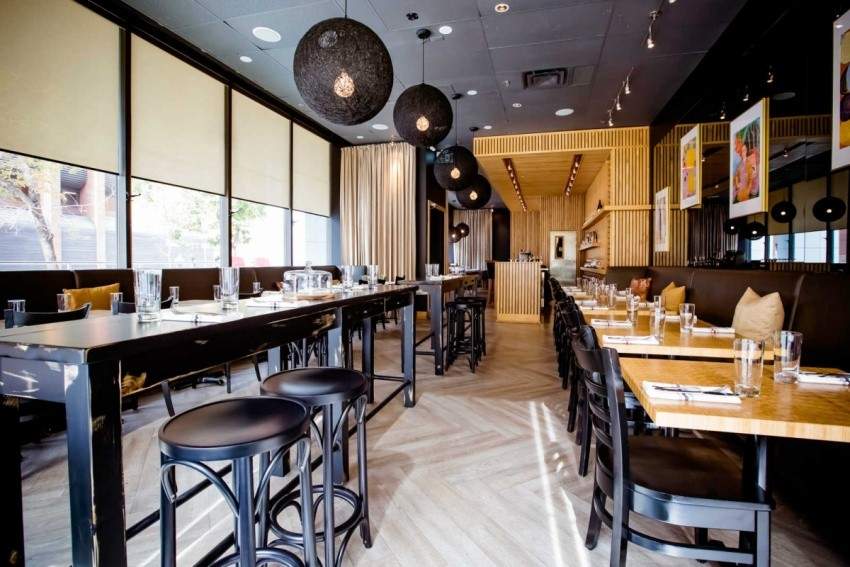 So, it might come as a surprise that his latest venture, Mélo, is described as a "French eatery". For Ly, this was a natural progression as his culinary training and technique are rooted in French cooking: "Asian flavours are what I grew up with and what I love, but as far as cooking goes, French cooking is what I'm familiar with and what feels natural to me."
Ly's vision for Mélo is to break away from some of the stereotypes that come with French cuisine, balancing rich flavours or ingredients typically associated with French cuisine with acidity and freshness--duck leg confit is served with greens and brightened with sherry vinaigrette and the terrine made from smoked pork hock comes with a frisée salad to cut the fat with acidity and bitterness.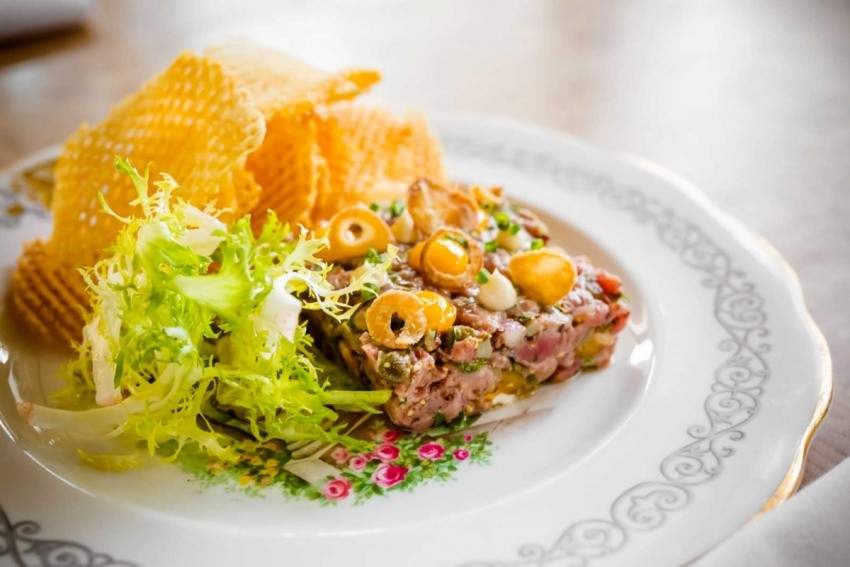 "French food is often associated with formal dining and white linen. We wanted to insert some fun and energy into the dining experience and become a place that guests can just drop in for lunch or dinner if they don't feel like cooking," says Ly.
Ly's menu at Mélo offers dishes that are easy to share. In addition to French classics, such as steak frites, customers will find more approachable options such as a burger with double-smoked bacon and lingcod fish and chips. The chicken liver parfait is served on a waffle with hazelnuts and date jam, weaving a bit of fun and whimsy into this French classic.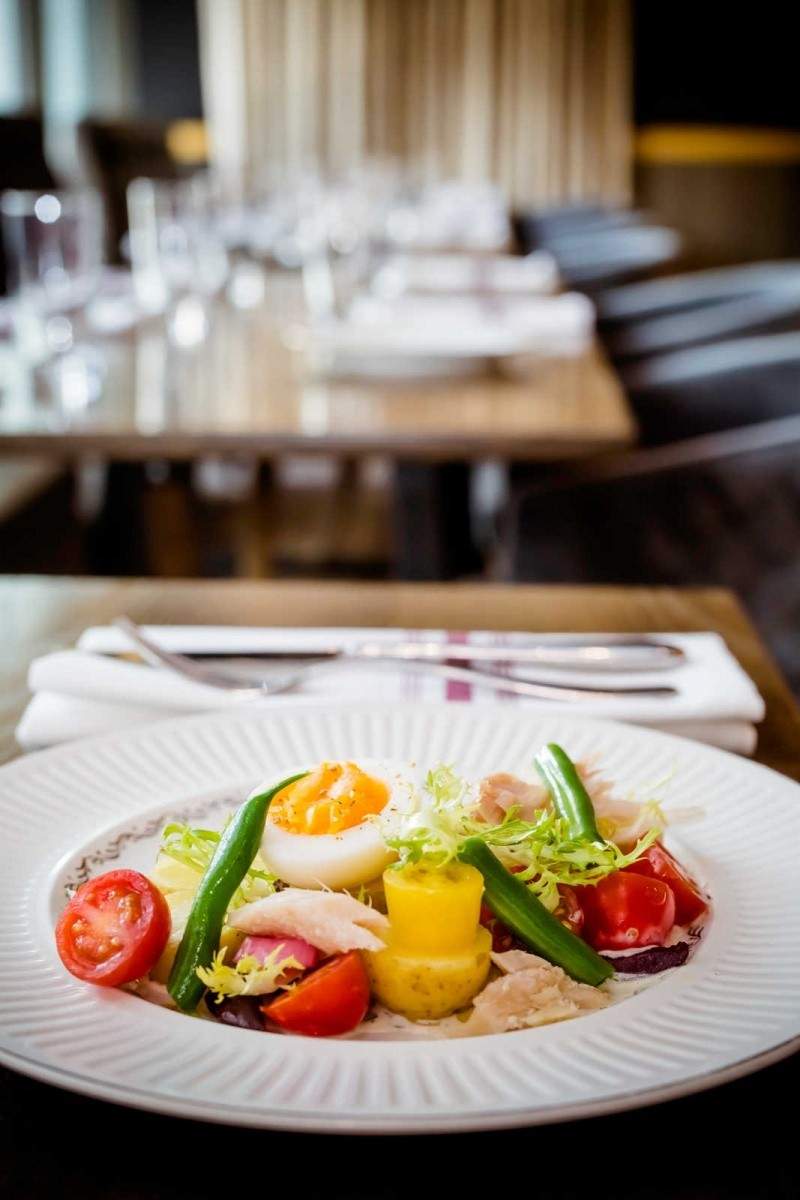 Mélo's bar program places strong emphasis on wine, with a few local beer and classic cocktails mixed in. The wine selection has been carefully curated with mainly French and Canadian wines on offer at a reasonable price point. With prices as low as $45 per bottle of wine, customers can indulge in a bottle (or two) while they dine.
When asked about his philosophy in curating the wine list, Ly says, "We wanted to show that wine doesn't have to be super expensive to be great, and we want our customers to have wine that pairs well with our food but is also good on its own."