It's been just over a year since Victoria's The Courtney Room opened in the lobby of the Magnolia Hotel and Spa after a four-month, $1.5 million renovation. Formerly under the leadership of executive chef Sam Harris, the restaurant has gone on to be named one of Canada's 100 Best Restaurants, one of Canada's 10 Best New Restaurants, and Victoria's best new restaurant.
After chef Harris left in February, the team at The Courtney Room announced a new culinary ensemble, led by co-chefs de cuisine, Chris Klassen and Brian Tesolin. Both chefs bring with them a great deal of experience, as well as a shared passion for modern Pacific Northwest cuisine that highlights Vancouver Island's plentiful bounty of fresh ingredients from land and sea.
Victoria-born chef Klassen, who was a part of The Courtney Room opening team and chef Tesolin, who refined his cooking chops at Hawksworth Restaurant and OLO Restaurant, have been able to find instant synergy in the kitchen. The duo's Winemaker Dinner Series, which features a seasonal six-course menu launched on March 17, has been met with great reviews, and is set to continue on June 2 and June 16.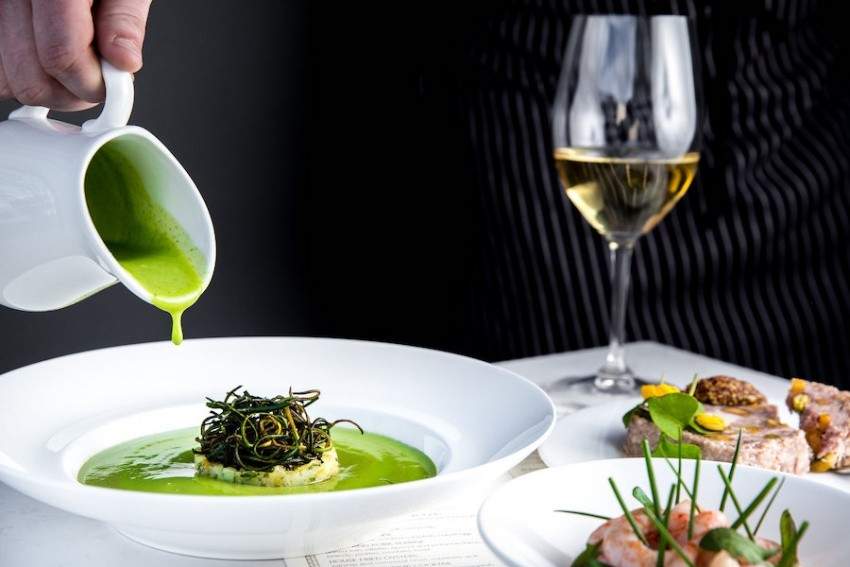 The Courtney Room menu, much like the décor, is vibrant and inviting, combining elements of classic French dining with the scenic beauty of the region. In the lower brasserie, guests can enjoy fresh seafood and locally crafted cocktails in a more relaxed atmosphere, while the upper dining room provides a more elevated and luxurious fine dining environment.
The restaurant features house-made and cured charcuterie and a dry-age meat program that uses high quality, ethically-sourced local produce. The Courtney Room also offers family-style dinners every Sunday evening for $35 per person, where groups can try out four shareable courses in a jovial long table setting.