Most of us are guilty of using our smartphones to photograph our food, but our phones can also help us make the dishes we proudly Instagram and locate the best and new restaurants where we Instagram from. While nothing will replace the charm of flipping through a cookbook (I'll be the first to admit to having an excessive collection), food apps offer the advantage of being portable, easy to bookmark, and loaded with extra features like grocery lists and videos. #Omnomnom
Eat Canada: Dining in Downtown Canada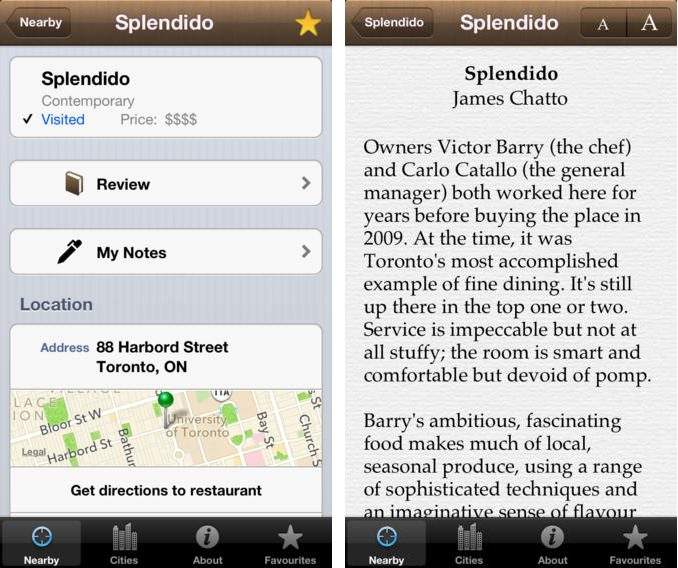 Eat Canada: Dining in Downtown Canada offers a guide to over 200 restaurants in major Canadian cities. This app focuses on restaurant picks and reviews from 10 of the most notable Canadian food critics like John Gilchrist from Calgary and James Chatto from Toronto. Each reviewer has carefully selected restaurants, coffee shops and bars native to his or her city so you can be guaranteed a local expert's view. Restaurant hour and links to OpenTable make booking easy. The app features handy extras such as the ability to save your own notes and mark off restaurants you've visited.
Whole Foods Market Recipes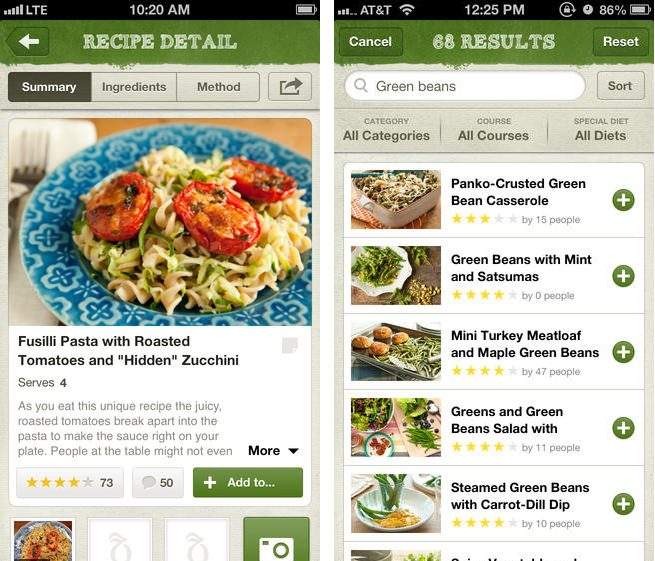 Whether or not you have a Whole Foods in your area (Is Calgary the only place in the universe still without a Whole Foods? Come on guys!), this free app is worth a download. It has a nicely-designed, Pinterest-style scrolling view of recipes, and the ability to save recipes and create grocery lists. The meal planner is handy with healthy eating meal plan and budget-friendly meal plan (although at Whole Foods, the term "budget-friendly" is relative) options. The sales flyers and store locator features are also useful.
Parks Canada Heritage Gourmet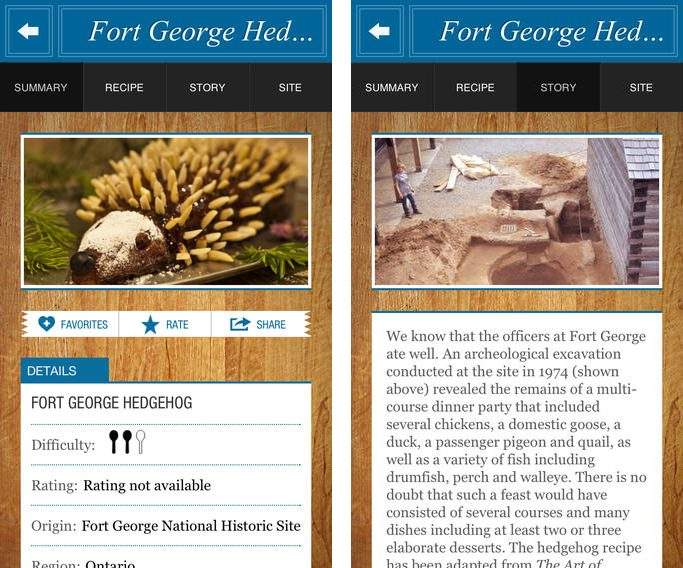 We can all benefit from a bit of a brush-up on Canadian history, and Parks Canada's Heritage Gourmet app offers just that. This app offers over 70 recipes from the 18th century to today, all updated with consultation from modern chefs. Each recipe includes a Canadian historical story and information on a Canadian historical site. You'll sound brilliant when you serve Fortress of Louisbourg's French Soldier bread at your next dinner party, complete with facts about the dish.
Note: this app is currently having issues with iOS7, so we are hoping they update it soon!
Wine Picks & Pairings: Natalie MacLean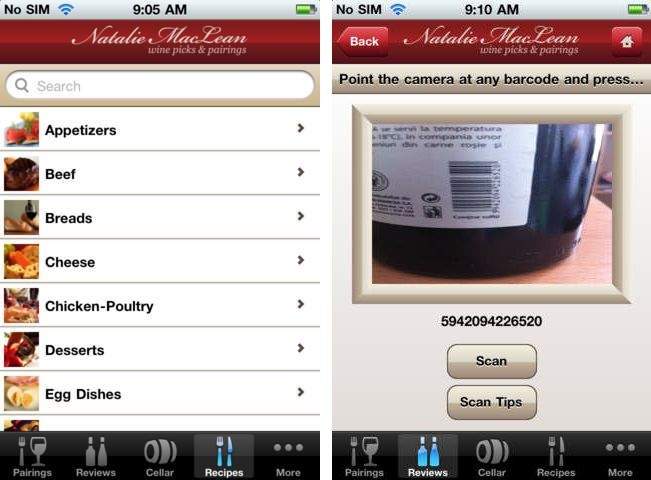 Canadian wine writer Natalie MacLean's self-described "labour of love" app for iOS, Android and Blackberry offers information on over 150,000 wines available across the country. The app lets users scan the bar code from a bottle and see food pairings, recipes, prices, and wine tasters' notes. The app also includes information on Alberta liquor stores, B.C. liquor stores, LCBO, SAQ, and numerous other Canadian liquor retailers.
MoodFood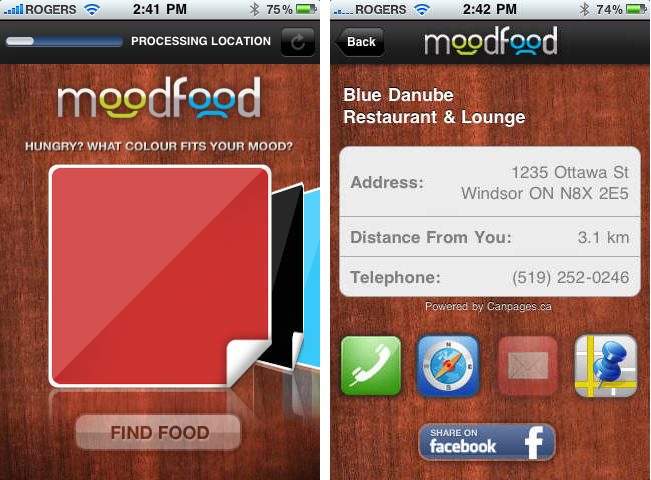 This Canadian-developed app offers a unique take on the "food app" genre. Powered by Yellowpages, the app helps users select nearby restaurants based on their mood. Users choose a colour to represent their mood and the app recommends nearby restaurants. The logic behind the colour pairings is a bit uncertain (at the time I was writing this article, I chose blue because I was sad to be stuck inside writing instead of having fun; the app recommended a hookah lounge) but mood food provides a fun way to discover new restaurants in the area.