With the new year only hours away, people's resolutions are about to be sounded out from far and wide across the country. While I often fail at my attempts, consisting of either working out more this year or trying to drink less beer, I try. Well, at least for a week or two anyway.
If you're anything like me and not so great at this whole New Year's resolution thing, here are ten pretty easy ones that I'm aiming for. Trust me, if I can do it, you can too!
(Please feel free to follow up with me in two weeks to ensure these are still being adhered to.)
Stop using the word, "foodie"
Let's face it, most of us cringe when we hear the word, "foodie". Although it technically describes myself and all of us food fans fairly well, the term has as much of a ring to it as "moist" and is just as outdated as "hipster".
Aim to sidestep the title and opt for other creative options like culinary enthusiast, food lover, edibles expert (ok, that sounds equally weird) or maybe even "culinarist". Say it with me, culinarist!
Put more effort put into your restaurant food pictures
If 2013 has taught us anything, it's that unappealing images of meals are met with severe scrutiny (cue Martha). Now, we can't always post a perfect picture of what we're eating, but the blame of harsh flashes and poor angles lies with us (tips here).
Remember, chicken dinner is only "winner, winner" to the online viewer when it's well-portrayed.
Hashtag less when Instagramming photos of food
#I #don't #think #food #pictures #need #to #be #accompanied #by #100 #hashtags!
#A #few #are #fine #but #this #is #overkill
Please, stop the madness! I'm pleading you!
Eat something you are afraid of or don't normally enjoy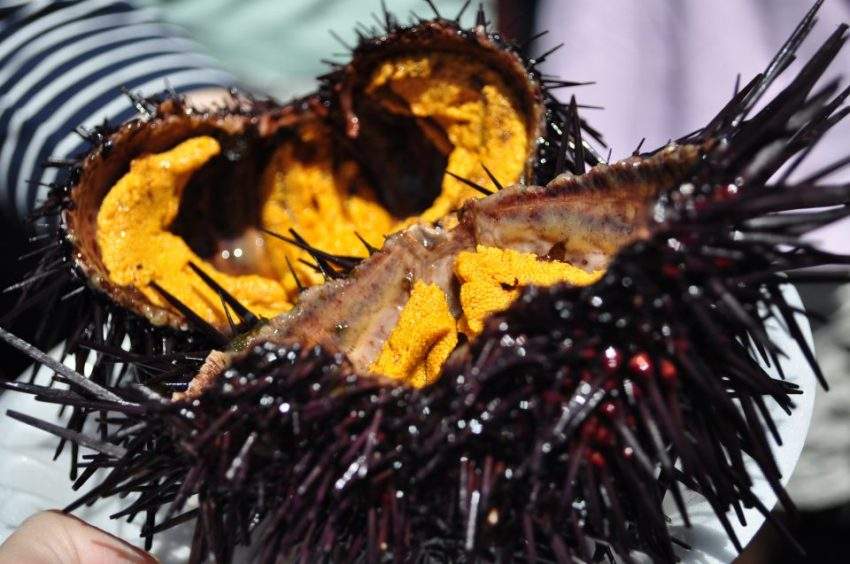 This is something I continually challenge myself to do. I'm not a fan of green bell peppers. Actually, no. I am pretty sure that I hate them, like Colonel Mustard plans to whack a fellow board game character in the conservatory with a lead pipe sort of hate. Nonetheless, I will still taste many a dish made with them when I'm dining out because I know that one day, there will be a glorious preparation of green bell peppers that I can fork into and say, "A-ha! I knew there was a way!"
Never give up on an ingredient after only one try. Much like myself when put into various social circles, I need to be introduced several different times until I'm well-received.
Sharing is caring, but no one cares for over-sharing
When it comes to catching up on social media, there's nothing worse than having your Twitter feed flooded with more than 20 retweets in a row from an individual (friend, frenemy or otherwise) who is either:
Bombarding followers with repeated links to "useful" information or lists, or;
Reposting every mention they've received that day. I get it, people respond to you and that is lovely, but if I start responding to your reposts of responses to you, we could be retweeting for, like, ever.
Host a few dinner parties
As much fun as it is to eat out with friends at amazing restaurants across the country, sometimes, it's nice to stay at home and flex your culinary muscles in the kitchen. The more you cook at home, the more you will learn about the art of cooking and, in turn, will help you appreciate all of those delicious restaurant experiences you'll be digesting throughout 2014.
Added bonus: you will spend less money by cooking at home and the only tip that's asked of dinner guests is bottles of wine. It's a win-win for you, my friend!
Follow more chefs on Twitter and Instagram
It's no secret that there are plenty of food writers, bloggers, and culinarists (see above) worth following on various social media channels; they help keep everyone in the loop when it comes to all things food. If you start keeping tabs on the men and women from your favourite restaurants who are conceptualizing and cooking the dishes before they hit the tables, you may just find yourself discovering a few things before your favourite culinary expert does. Bragging rights ftw!
Stop telling people that you can make something better at home
We've all had bad dining experiences, but please don't discount the chefs' hard work, knowledge and experience by claiming you can make a dish better. Nothing is more irritating to the people hearing it, whether they are in the industry or not.
Avoid calling foods, "ethnic"
In addition to giving certain unfamiliar foods a second chance, perhaps we can all avoid calling some foods, "ethnic". What does that even mean? Everything is "ethnic" to someone else. Maybe the better approach is to accurately call something by its country of origin.
You don't need to share every detail of your dietary intake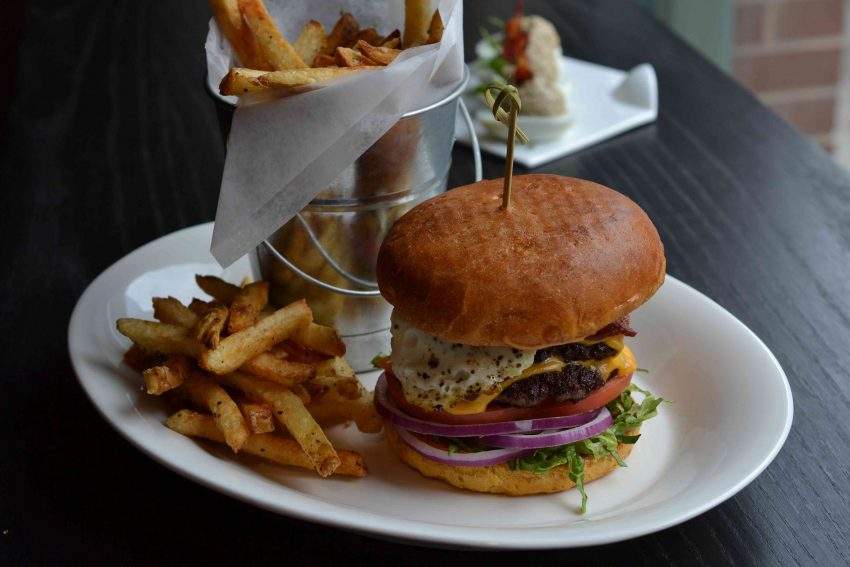 This one took me awhile to realize, but sometimes it is A-OK to neither take a picture of your dinner nor share it with the world. We know, truth hurts, but a lot of your friends just don't care about the eggs Benny that you ordered at your favourite brunch spot for the 52nd time this year.
And, be honest, sometimes you don't give a shit about someone else's meal either.