Now that Spring (feels like it) is here to stay, it's time to toss that heavy parka in the closet until the fall, put some lighter attire on and hit the town to celebrate. If you're like me and feel significantly more energized when the weather is favourable, you'll also love checking out as many buzzworthy new-ish restaurants as you can.
From a new micro-concept from the masterminds behind L'Abattoir and Savio Volpe, to a comic book-themed restaurant in Toronto, here are 10 places from coast to coast that have got locals and visitors buzzing.
Alta (Edmonton, AB)
With a sleek, minimalist design and a menu comprised of chilled or (purposefully) room temperature dishes with a preference towards hyper-local ingredients, chef Ben Staley's unorthodox retaurant concept certainly has the city talking, particularly, the food media heavyweights.
Athough only two months old, Alta has already been reviewed by both of the city's restaurant critics, Liv Vors of The Globe and Mail and Twyla Campbell of CBC Edmonton. Vors thoroughly enjoyed the experience Staley and his team offered up ("Edmonton's Alta dares to be different with its creative dishes") while Campbell did not ("Alta's locally-focused menu leaves critic as cold as the food").
Swing by for a drink and bite and make your mind up for yourself.
Bar Cru (Toronto, ON)
Never since kale have I seen a food trend take hold of Canada quite as quickly as poke has. Bar Cru is one of the newest poke restaurants in Canada, or rather, it was in mid-March. It's likely that by time of publishing, ten more will have opened.
Jokes aside, Cru also offer sushi rolls and ceviche. Nothing is overly fussy here, from the design to the plating. So, if you're looking for a quick and fairly light meal prepared swiftly, then this seafood restaurant just across the road from the St. Lawrence Market on Market Street might be worth a try.
Botanist at the Fairmont Pacific Rim (Vancouver, B.C.)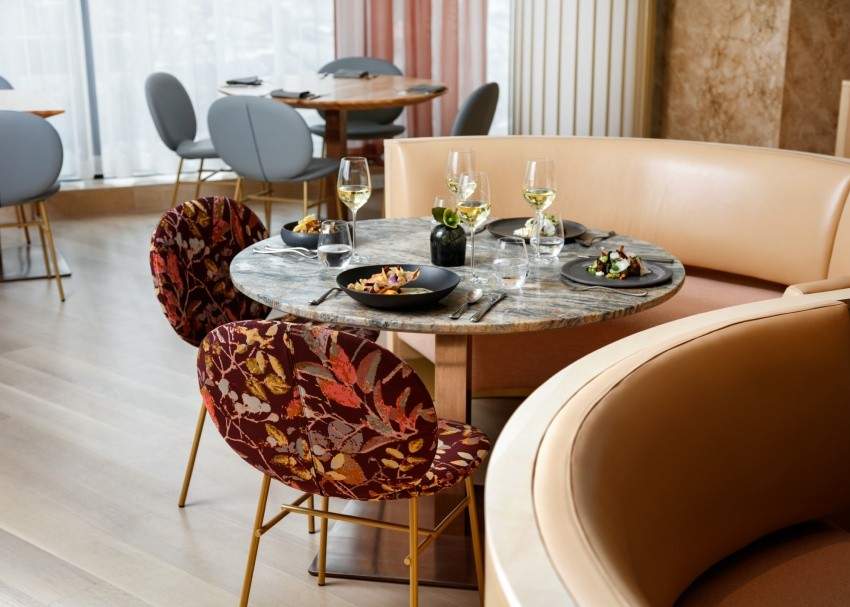 This stunning new concept inside of the Fairmont Pacific Rim is the most beautiful restaurant to open up in the West Coast city so far this year. Since the hotel has one of the country's top bartenders, Grant Sceney, it's no surprise that the cocktails here compete for your attention with the food menu, created by chef Hector Laguna. The space also boasts a Champagne lounge, a bubbly trend that is expected to rise (pun somewhat intended) across Canada over the next year or so.
Figures (Toronto, ON)
The comic book nerd inside of me is particularly excited to check out the new comic-shop-inspired restaurant, Figures, in Yorkille when I'm back in Toronto at the end of May. Judging by the photos on social media, you can expect to find walls plastered with pages from old comic books and a more contemporary main dining area that features comic-style artwork by local artists. The restaurant aims to serve more refined cuisine (what do superheroes eat, anyway?), while the cocktail menu seeks a inspiration from all types of fictional characters.
Is that my Spidey sense tingling or is that just my fourth cocktail kicking in?
No. 1 Gaoler's Mews (Vancouver, B.C.)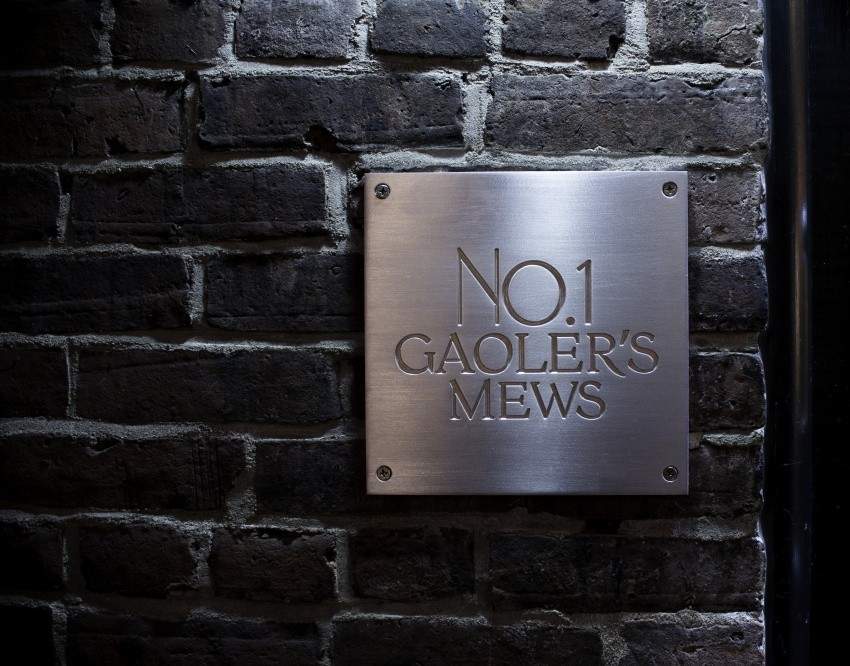 Whether or not this could actually be considered a new restaurant is up for debate, but nonetheless, anything from chef Lee Cooper and restaurateur Paul Grunberg (the duo behind L'abattoir) is likely going to be a hit. Gaoler's takes over the lower level of L'Abattoir's separate private dining space once a month and offers an interactive chef's tasting menu from Cooper and his team, as well as and expert wine pairings from Vancouver Magazine's "Sommelier of the Year", Lisa Haley.
Having only eight seats per month, the experience itself is meant to be quite exclusive, with guests receiving hard copy dinner invitations in the mail, as well as a take-away package at the end of the night featuring house preserves and more.
Tickets for the first three No. 1 Gaoler's Mews nights have already sold out, so make sure to sign up to get an email notification when they release more.
Oxbow (Calgary, AB)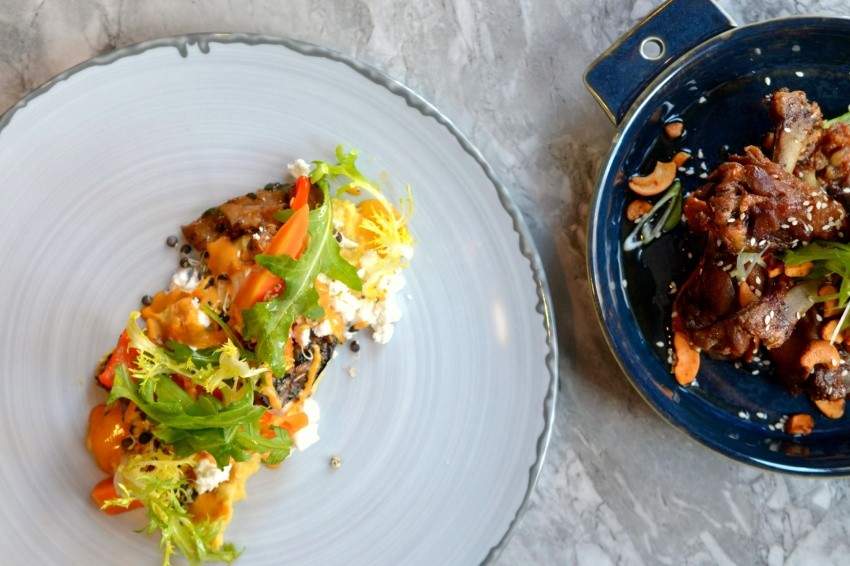 I don't want to call this a much-needed renovation, but Calgary's Kensington Riverside Inn spent the winter giving its lobby area and restaurant, formerly known as Chef's Table, an overhaul and--these are just first impressions--the result is worth taking note of. The new lobby bar area has banquet seating options and an especially beautifully textured bar front. Its restaurant concept, now called Oxbow, takes an Alberta regional approach to the menu, opting for sustainable seafood proteins from the West Coast, in a dining room that is much less stuffy than its predecessor.
I've yet to have a proper meal here, only a few bites and a drink when it was officially unveiled last month, but it is definitely something the Kensington neighbourhood should be especially happy about.
Sticks and Stones (Saskatoon, SK)
It's been over a year since Saskatoon had an interesting contemporary restaurant pop-up, so it is nice to hear that Sticks and Stones, a new eatery from chef Dale MacKay and his team (Ayden Kitchen and Bar, Little Grouse) opened its doors in April. The restaurant centres around Japanese and Korean flavours (think dumplings, kimchi fried rice, ramen, bison tataki and the like), but also places a strong emphasis on cocktails, courtesy of cocktail expert, Christopher Cho.
Untitled Champagne Lounge (Calgary, AB)
Expect plenty of bubbles from North America, South Africa and, of course, France on the drink menu at Untitled. Like its gin-focused sibling (The Derrick Gin Mill and Kitchen, which has 100 different gins behind the bar), this Champagne lounge has the advantage of operating in a province that has the best liquor import taxes in the country, so it is able to offer anything from a five ounce pour of Monster Vineyards sparkling rosé ($9) to a $9,000 three-litre-bottle of 2004 Cristal.
There is also a list of interesting bubbles-based cocktails on offer, as well as a small food menu featuring ingredients that famously pair well with Champagne, like uni, foie and oysters.
The Very Good Butchers (Victoria, B.C.)
Let's file this one under intriguing fast-casual restaurant/butcher shop.
With plant-based dining becoming more and more popular and accessible across the country (see: Vancouver's Virtuous Pie or Toronto's Planta), it only seems natural that a completely vegan and organic "butcher" finds its stride on Vancouver Island. This unique spin on a butcher shop got its start in 2016 on Denman Island before making the leap to a bricks and mortar location on Douglas Street in downtown Victoria. Leave any skepticisms at the door before you try things like English bangers, bean-based burger patties, pizza rolls, "bacon", "meatballs" and the other choices available.
The concept has been a hit with Victorians and the butcher shop also had a pop-up event in Vancouver in early April, so expect to see more of its products on the mainland in coming months.
Water and Bone Noodlebar (Halifax, N.S.)
Haligonians have been pretty excited about getting their noodle fix at this new noodle bar just around the corner from Agricola Street Brasserie and Lion and Bright. There is reason for excitement as this is the city's first modern ramen eatery. For well-seasoned ramen eaters in Canada, Water and Bone offers up similar fare to what one would find at places like Toronto's Momofuku Noodle Bar or Calgary's Shiki Menya, and sources local ingredients and makes noodles from scratch. However, one interesting difference here is that chef Jamie MacAulay opts for Nova Scotia dulse (a type of seaweed) to accent his bowls of broth and noodles instead of the typical nori.
Dulse is the new nori. You heard it here first, kids.