While social distancing, everyone is spending exponentially more time at home and that means we're also trying to get as creative with what's inside our liquor cabinets as we are with what's in the fridge.
Unlike getting groceries, there's likely no need to brace yourself for a visit to the local liquor store. There's even less stress if the liquor store can prepare a pick-up order for you ahead of time or deliver or ship it right to your door. While you're restocking on the usual suspects like wine and vodka. you may as well add a bottle or two of something unusual, but still approachable enough for cocktails.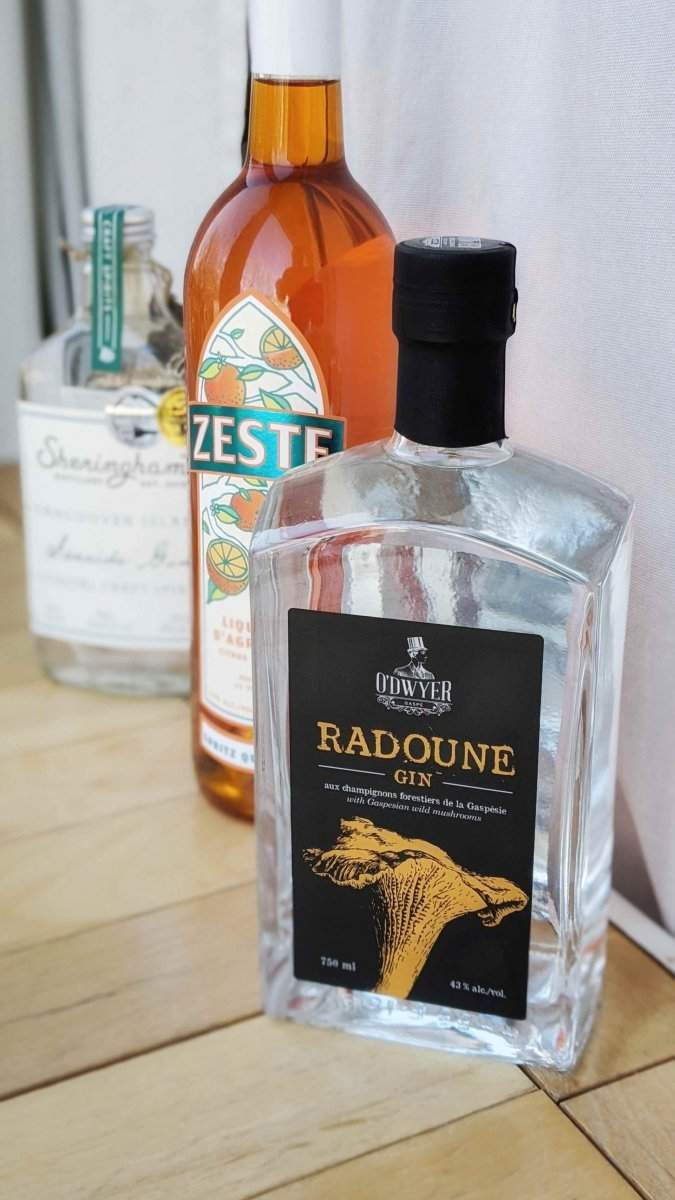 Now more than ever, we should be keeping Canadian distilleries at the forefront of our minds. Virtually every distillery has stepped up to produce sanitizer either for front-line workers or for sale to help with supply chain issues. That is pretty damn amazing.
Here are ten different small-batch spirits being produced across Canada to help spice things up when you're shaking and stirring (and pouring) at home.
Black Fox Farm and Distillery - Gin #10 (Saskatoon, SK)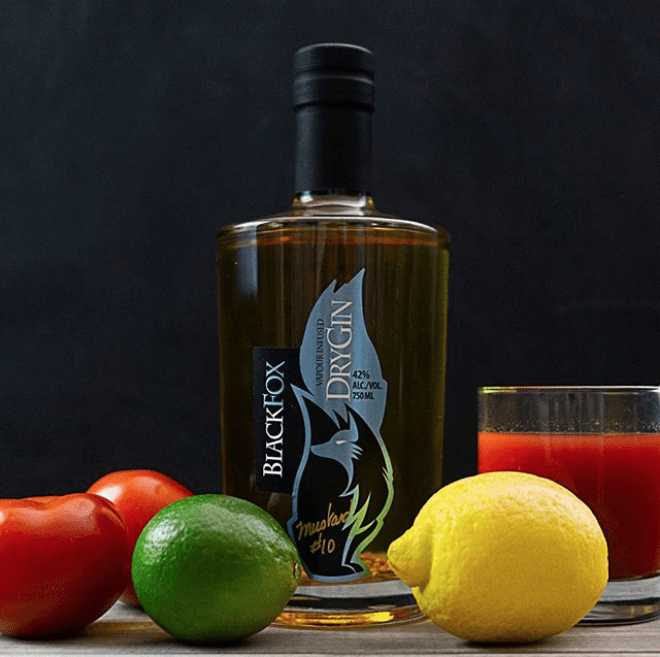 Currently one of the most unique gins you can find on the market (aside from Radoune, but a bit more on that further down the list), the "#10" from Black Fox Farm and Distillery just outside of Saskatoon uses locally-grown mustard seeds in the distilling process. The result is a golden-hued gin with a distinct savoury taste that finds a happy home in classic cocktails such as a Caesar, Bloody Mary or straight-up martini.
This gin isn't for all palates, but if you lean toward savoury with cocktails like I do, you'll love it.
Try it in: a Caesar.
Dillon's Small Batch Distillers - Vermouth (Beamsville, ON)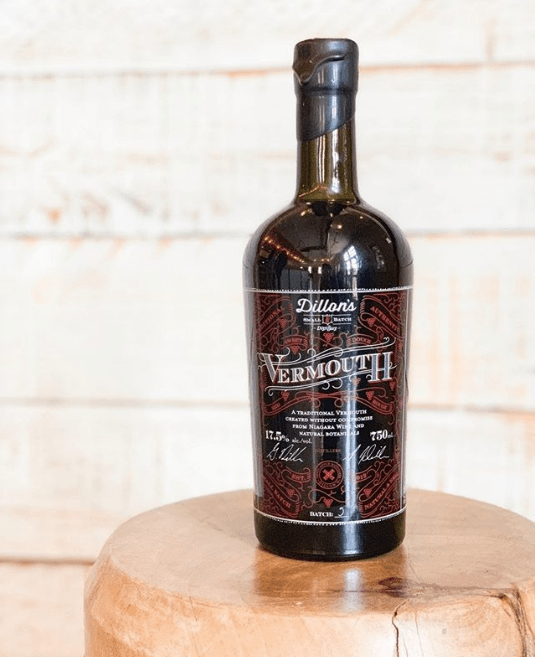 Sweet or bittersweet, there are very few Canadian-made vermouths available to purchase. So few, in fact, it might not even occur to you to seek one out. Dillon's makes one of the best on the market and like all of their products, is made from Ontario-grown ingredients. Their sweet vermouth incorporates strawberries grapes as well as locally-grown wormwood for a finished product that is robust enough to be sipped as-is, but works well in a stiff drink such as Manhattans and Negronis.
Try it in: a Negroni.
Distillerie Mariana - Zeste (Louisville, QC)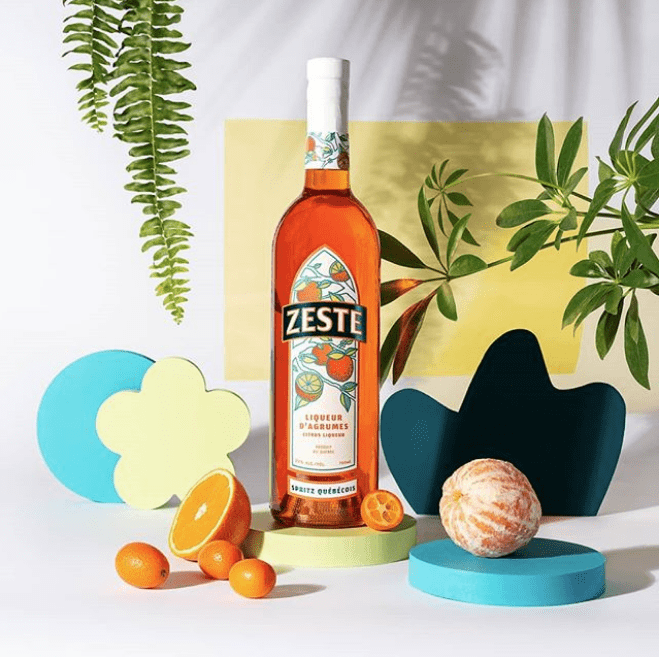 I started my love affair with this micro-distillery in rural Quebec this past fall and have been smitten ever since. The Zeste is the distillery's take on Aperol (more or less) using their base spirit, a combination of grapefruit, orange and kumquats and a proprietary blend of Quebec botanicals.
The result is a slightly sweeter and less bitter version of Aperol, but overall much brighter. It's perfect with plain ol' soda water and a splash of vodka. Try softening in-season berries in it when peak summer rolls around.
Try it in: a spritz.
Ironworks Distillery - Rum Boat Rum (Lunenberg, N.S.)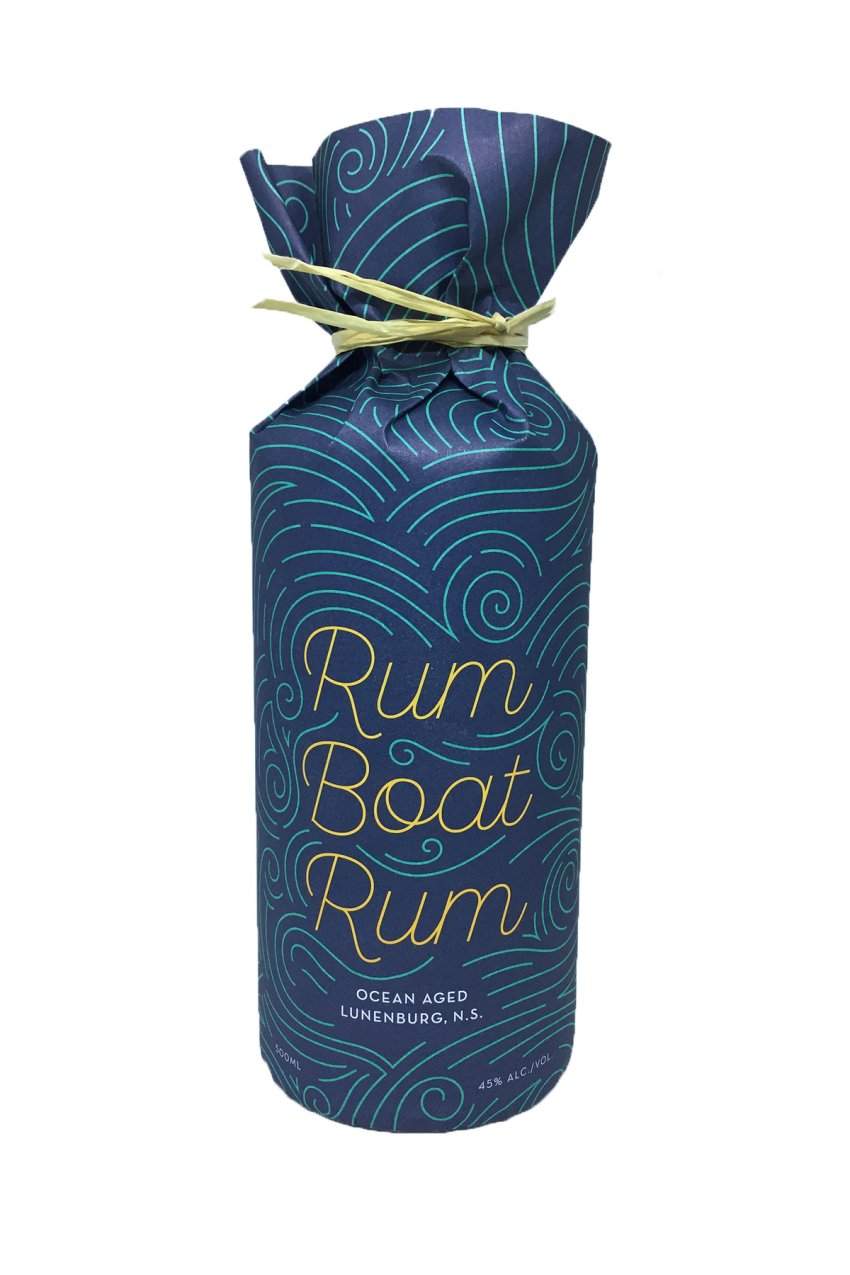 Perhaps more unusual in its preparation than its final taste, this small-batch rum is aged partially inside the distillery, but also on Ironworks' floating boat "warehouse". This distillery produces exceptional rum, if not the best in the country–though, admittedly there are very few rum producers in Canada–so whether by land or sea, or both, Rum Boat Rum is the perfect spirit for a dark 'n' stormy and using it will always make for a good story too.
Try it in: Hot buttered rum.
Last Mountain Distillery - Dill Pickle Vodka (Lumsden, SK)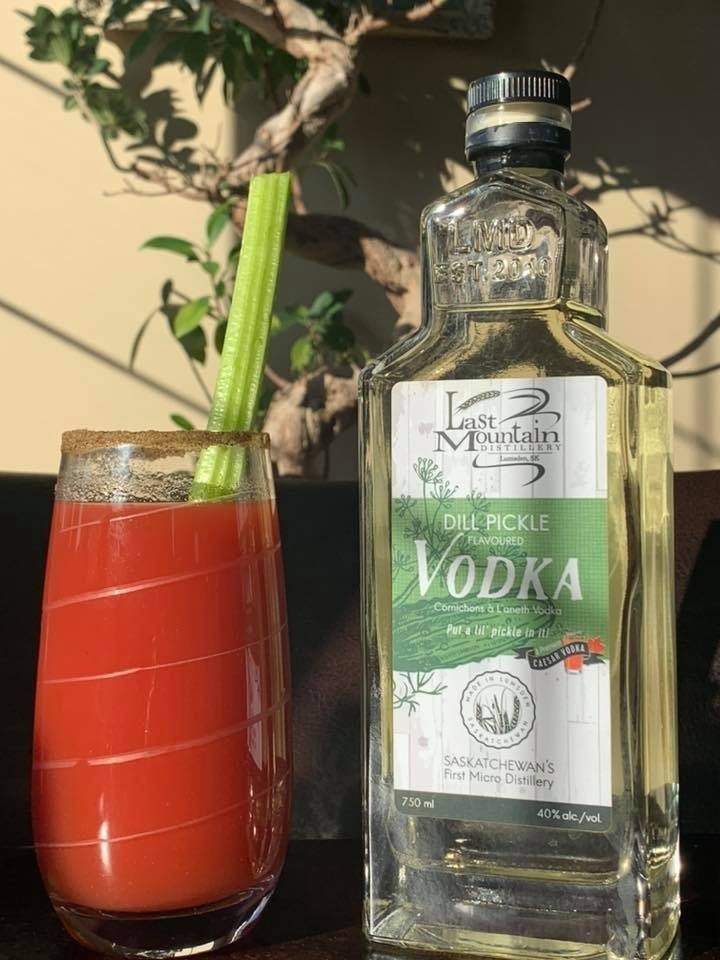 I can't profile a variety of "quirky" Canadian spirits and not give a shout-out to the originators of dill pickle-infused vodka, Saskatchewan's Last Mountain Distillery. In addition to producing small-batch spirits long before it was the "it" thing to do, their dill pickle vodka may have increased in popularity over the years, but it has maintained its quality. Infused with Saskatchewan-grown cucumbers, garlic and dill, there are no subtitutes for this.
This is the dill pickle vodka you need in your life.
Try it in: a dirty martini.
Legend Distilling Inc. - Black Moon Gin (Naramata, B.C.)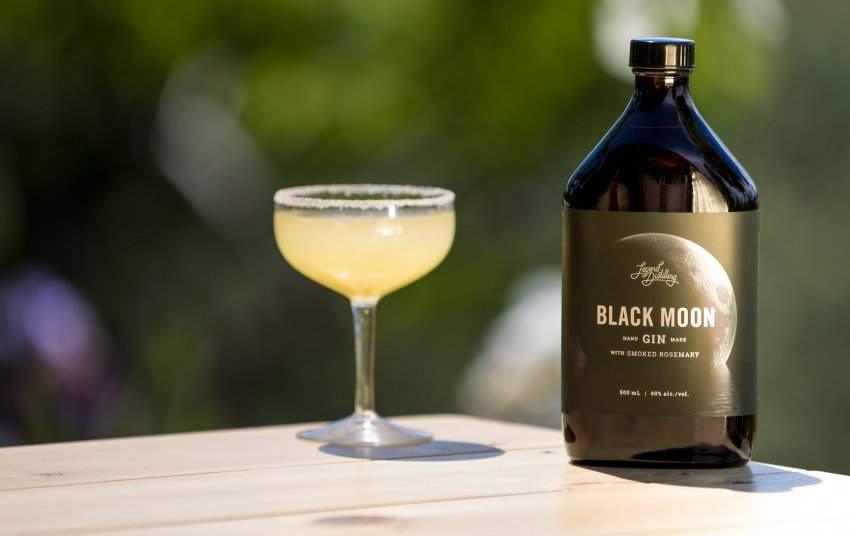 Not for the faint of heart, Legend Distilling's smoked rosemary-infused gin packs quite the punch. Much like the herb itself, this gin is best used sparingly. In a classic Gimlet, for example, try swapping out half the amount of standard gin for Black Moon Gin and you'll be pleased with the results. Likewise when it comes to martinis, but a salty mix like Clamato or its similar facsimiles can stand up to the spirit's intensity just fine.
Try it in: a Gimlet.
O'Dwyer Distillerie - Radoune Gin (Gaspé, QC)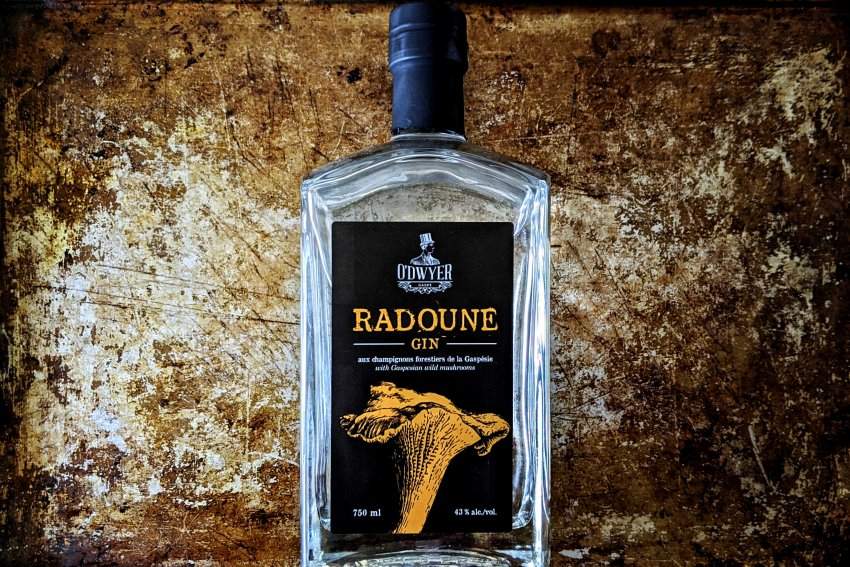 Perhaps the msot oddball gin you can find in our country, O'Dwyer's operates in one of the most Northern points of Quebec in the city of Gaspé. The distillery produces its Rodoune Gin using a mix of wild mushrooms in the Gaspé Peninsula, along with a line-up of traditional gin botanicals. Being notably earthy (not surprisingly) with a little bit of spice, it can be hard to decide what exactly to do with a spirit like this one.
Sipping it over ice while pondering what you might concoct with it is a good start.
Try it in: a Vesper.
Sheringham Distillery - Akvavit (Sooke, B.C.)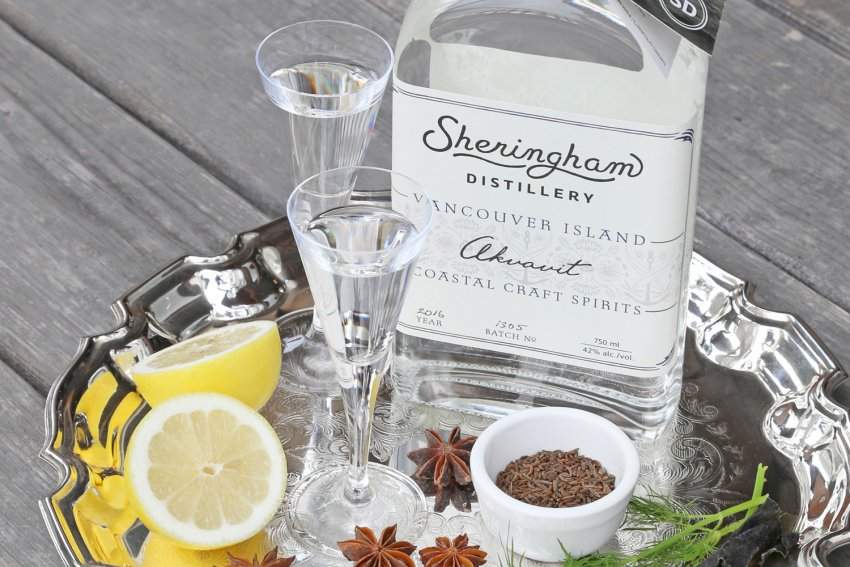 If you've ever been to a Scandinavian country, chances are that you've had a shot of akvavit (or aquavit) or two.
Known for creating spirits that are nothing less than memorable, Sheringham Distillery brings some West Coast terroir to their akvavit by incorporating winged kelp off the shores of Vancouver Island into the intense spirit that boasts flavours of anise, dill and lemon peel.
Try it in: a shot glass, chilled.
Stumbletown Distilling - Caesar Gin (Saskatoon, SK)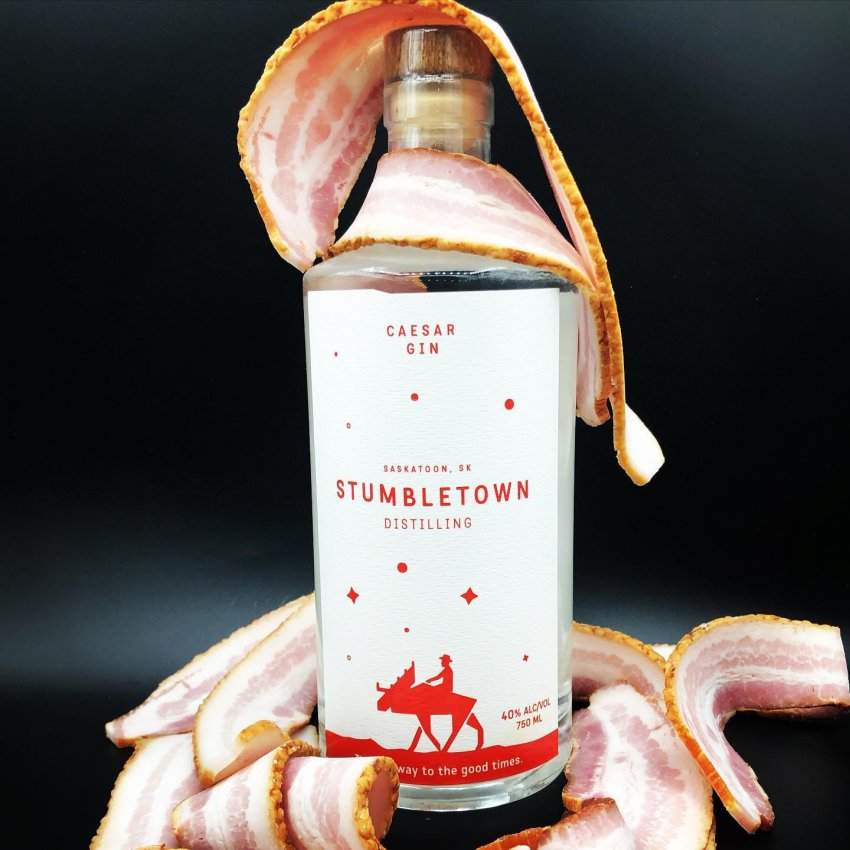 As the name implies, this gin was literally made for Caesars. Using fundamental botanicals of a dry gin, Stumbletown Distilling goes to, well, town, with adding familiar Caesar flavours like tomatoes, garlic, Worchestershire, celery seed as well as Drake Meats' bacon.
Vegans need not apply.
Try it in: what do you think?
Willibald Farm Distillery - Pink Gin (Ayr, ON)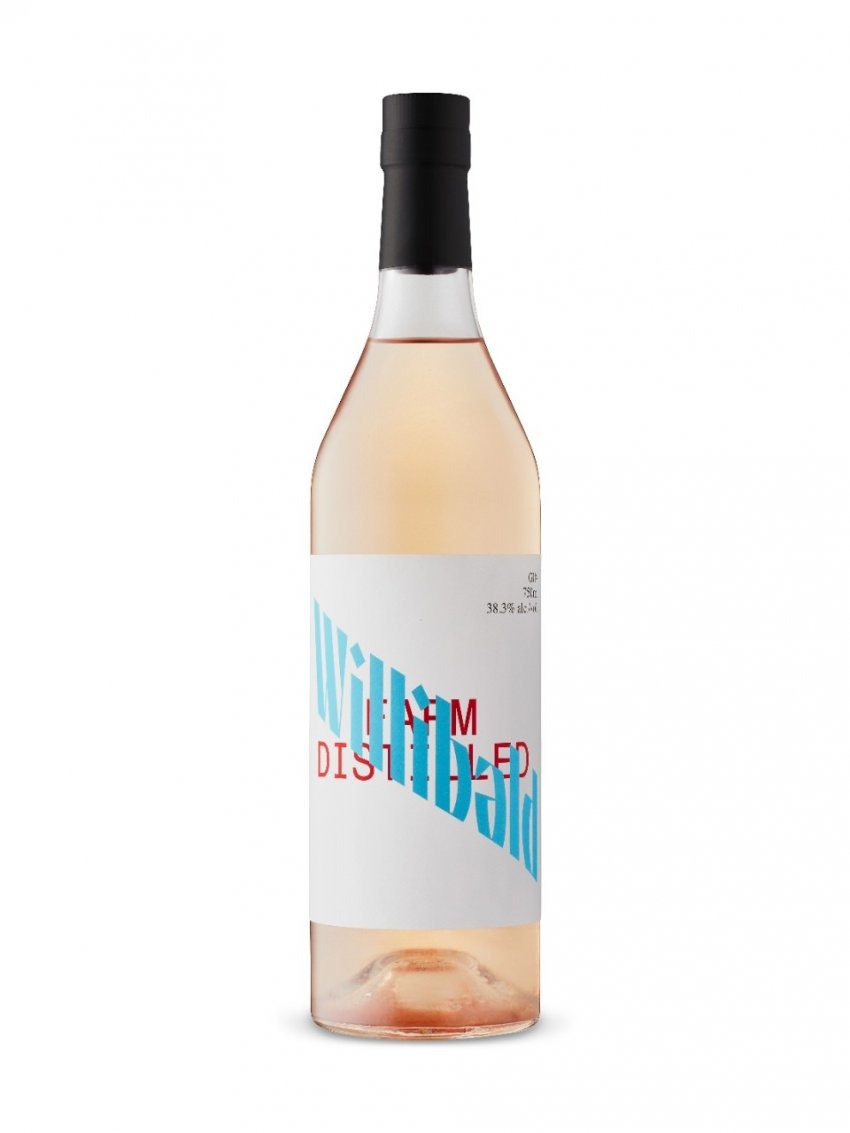 What is sure to be a growing trend in the Canadian distilling scene, Willibald was first to the "pink gin" market with a gin that is first distilled, then aged in wine barrels previously used by Niagara winemakers. The end result is a dreamy gin that calls for a warm summer night, lakeside with friends. Until we're allowed to do that, a solo backyard drink in shorts and a t-shirt shall suffice.
Try it in: a French 75 or pitcher of white sangria.