There are few spirits in the world with as rich and dynamic a history as gin. Believed to have originated in the Netherlands, gin was given to British soldiers prior to battle and became known as "Dutch courage". These soldiers brought the juniper-flavoured spirit back with them, and gin became wildly popular in 18th century Britain. It was so popular, in fact, that its excessive consumption lead to rampant drunkenness and severe social issues, at one point being known as "mother's ruin" for its tendency to cause young mothers to neglect their infants. The introduction of hefty taxes placed on gin, aimed at slowing its excessive consumption, lead to the infamous gin riots of 1736.
Today, gin has a much more cheerful disposition and is known as a sophisticated spirit worth studying. Its blend of herbs and botanicals used in the distillation process determines the flavour and aroma of each gin. Regardless of the style and where it's produced, gin must include juniper berries. Other commonly used botanicals include anise, coriander and angelica root. Distillers will often add at least one unique, signature botanical to set their product apart from the competition.
With the increase in the demand for gin in recent years, the number of micro-distilleries has exploded in North America. Small batch, artisanal gins are taking their place on shelves beside large established brands such as Bombay Sapphire and Tanqueray. This thirst for craft gin is alive and well here in Canada, where a small number of craft distillers are producing world-class spirits. These local distillers are blessed with an outstanding mix of natural resources like abundant grain, pure water sources and local botanicals. The best of these locally-produced gins are beginning to gain international recognition and will only continue to improve from here.
Add a splash of national pride to your liquor cabinet with these five outstanding Canadian gins.
66 Gilead Loyalist Gin – Bloomfield, Ontario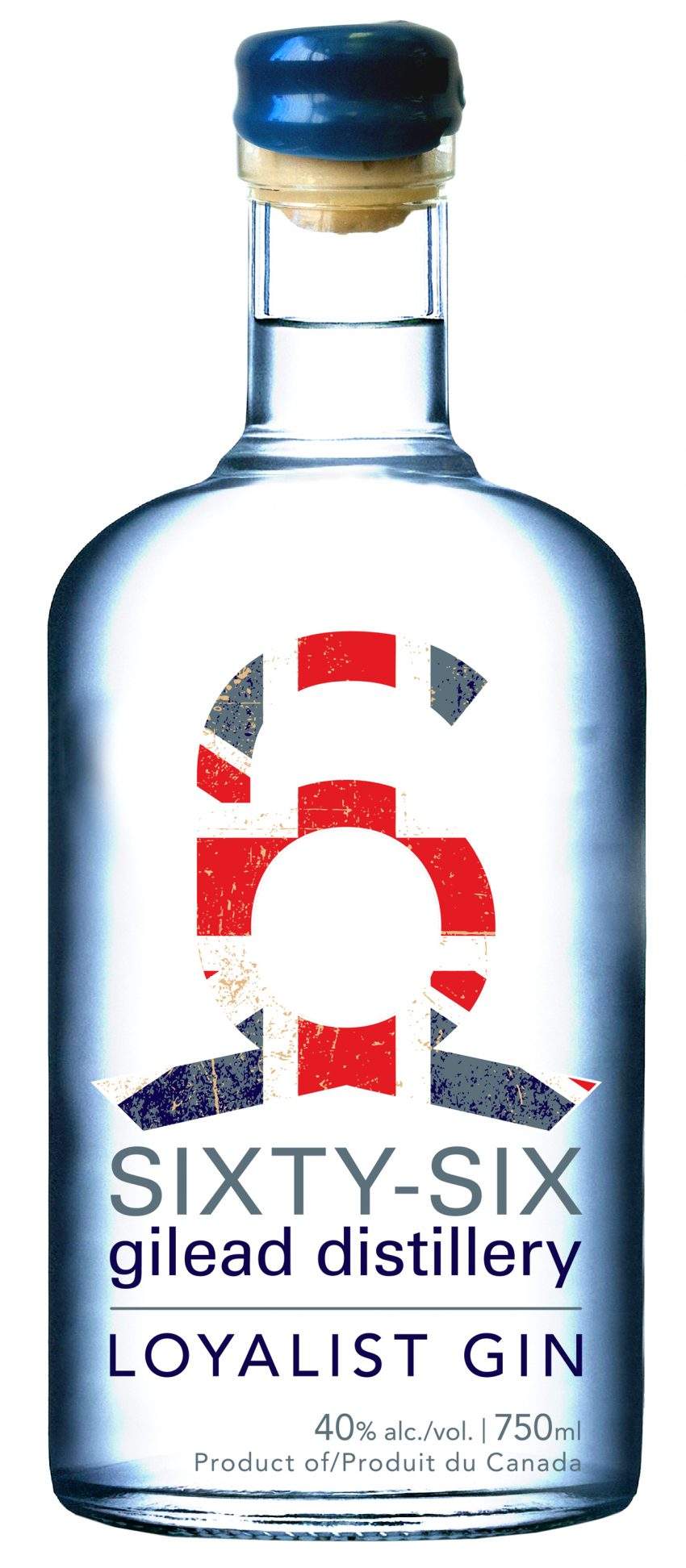 Located on an 80-acre farm in Prince Edward County, Ontario, 66 Gilead Distillery named its Loyalist gin after the United Empire Loyalists who settled in this area. Its distillers use their wheat vodka as a base for this gin, which imparts a distinct aroma and flavour of freshly baked bread. In choosing the blend of botanicals, the owners attempted to use items that would have been available to the loyalist settlers at the time: juniper, aromatic hops, coriander and lavender grown on their own farm.
Best way to drink: 66 Gilead suggests mixing 1-1/2 ounces Loyalist Gin with a 1/2 ounce each of mint syrup and lime juice, garnished with cucumber slices to create a "Cool Cucumber". $49.
Victoria Gin – Vancouver Island, British Columbia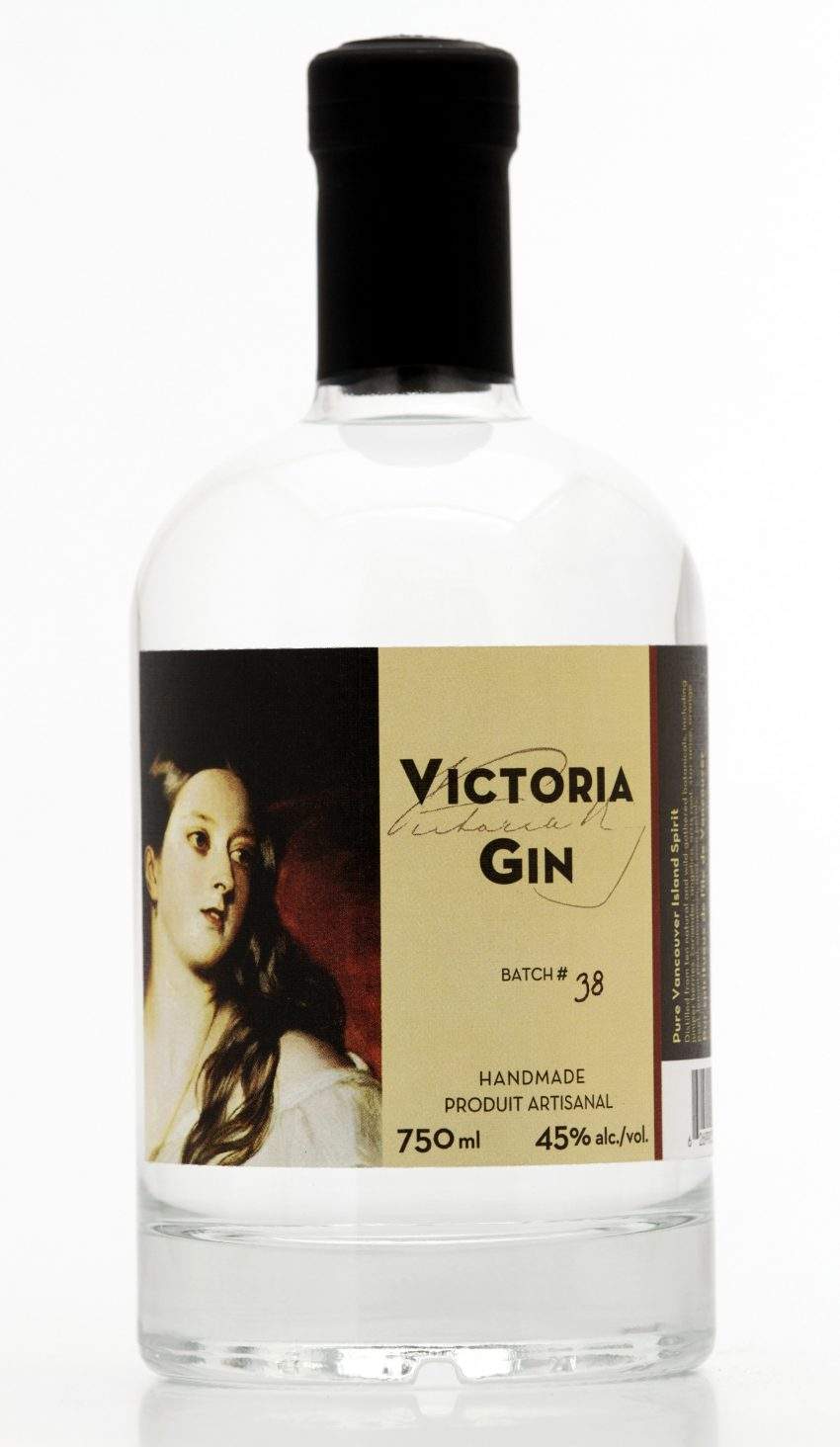 Launched in 2008, family-owned Victoria Spirits claims to have produced Canada's first premium gin. While that claim may be open to debate, one thing is certain: Victoria Gin is insanely delicious. The botanicals used were wild-gathered and include some interesting ingredients such as orris root, cinnamon bark and rose petals, in addition to classic botanicals such as juniper and orange peel. Victoria Spirits also produces an excellent line of cocktailing bitters under the name Twisted and Bitter. These bitters come in three flavours: orange, grapefruit and rosemary, and black pepper.
Best way to drink: Its website features an interesting recipe for a "Dutch Old-Fashioned", which requires pouring 2 ounces of Victoria Gin over a sugar cube soaked in orange bitters, muddling and stirring over ice. $47.
Urban Distilleries Spirit Bear Gin – Kelowna, British Columbia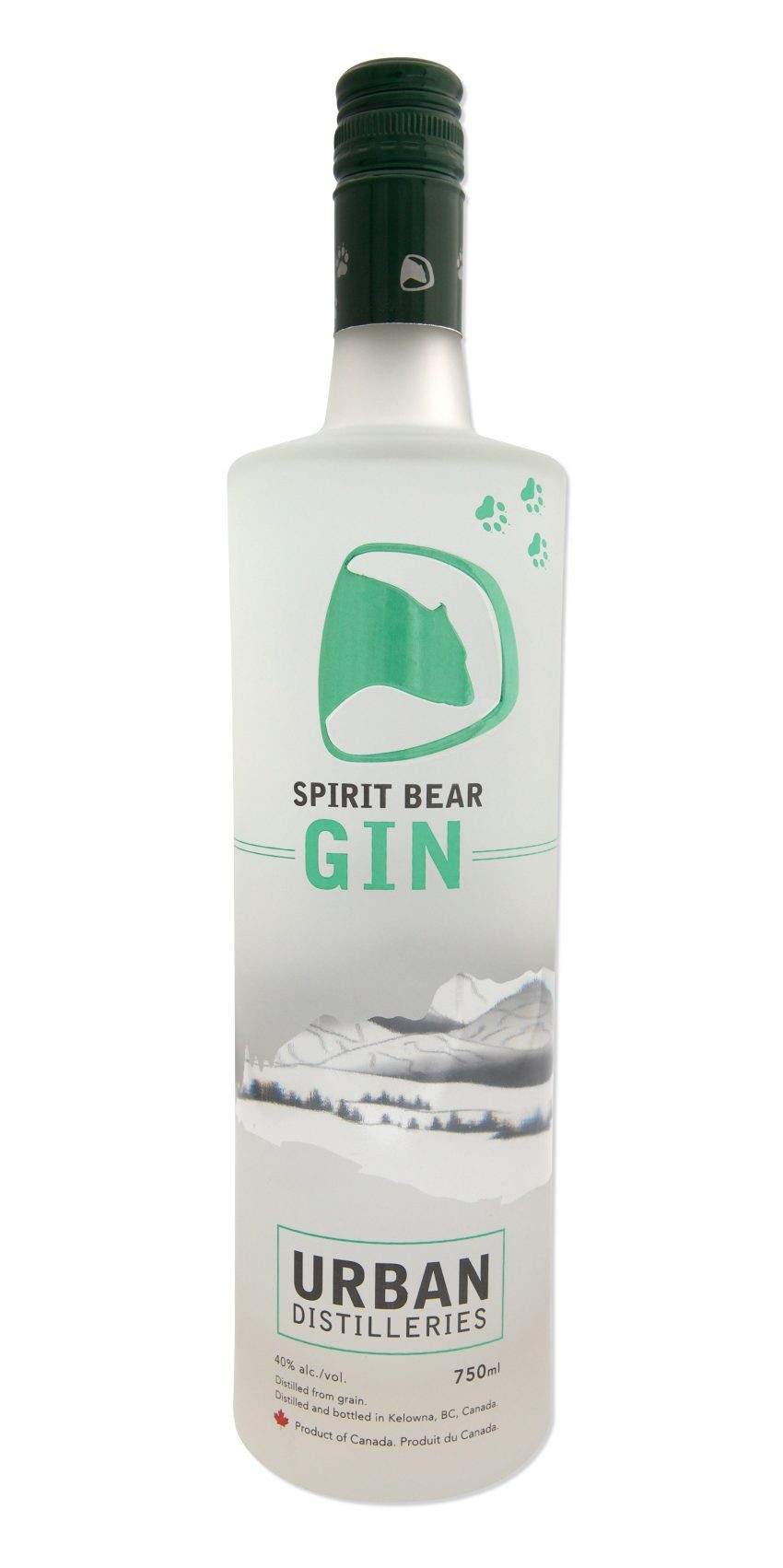 Urban Distilleries has been a labour of love for owner Mike Urban since its inception in 2007. Spirit Bear is their signature line of spirits, named after the official mammal of British Columbia. Although this gin's frosted bottle and ugly label may be off putting at first, its explosive aromatics and depth of flavour quickly make up for its aesthetic shortcomings.
Best way to drink: Try this refreshing, citrus forward gin in a Negroni or a classic martini. $45.
Schramm Organic Gin – Pemberton, British Columbia
Recently named one of the 10 best new American gins by drinkspirits.com, this unique gin is crafted by master distiller Tyler Schramm using organically farmed ingredients. Schramm stands out for a number of reasons, first of which is that its base spirit is distilled from potatoes rather than the blend of grains used by most distilleries. The potato base gives Schramm an unmistakably earthy edge, which is complimented masterfully by a savoury combination of eight botanicals including rosemary, cinnamon bark and hops.
Best way to drink: This gin has enough personality to stand on its own, and is delicious simply shaken over ice and strained with a twist of lemon. $53.
Ungava Gin – Quebec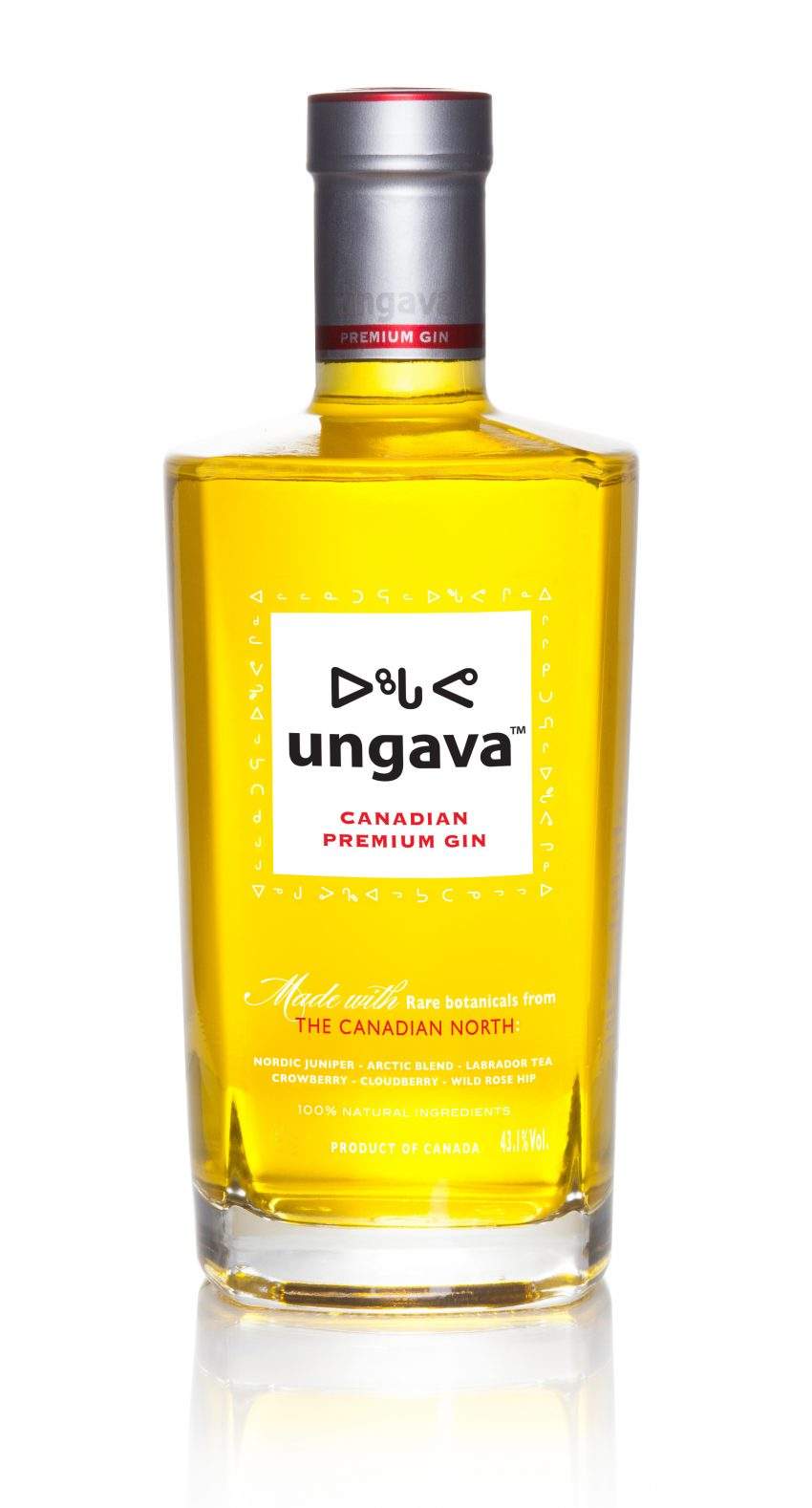 Ungava's claim to fame, outside of the myriad of awards it has won since its release, is its use of six unique botanicals native to the Canadian Arctic — juniper, cloudberry, wild rose hips and crowberry. One of this gin's distinguishing features is its odd (and potentially repulsive) colour that, by the admission of the president of the company himself, resembles "vitamin enriched urine". Once you get past the unusual yellow exterior, however, this gin has lovely aromatics and a balanced profile.
Best way to drink: Ideal for everything from cocktails to gin and tonic. $35.