The year probably breezes by when you're having fun creating 52 different kinds of gin. Calgary's Last Best Brewing & Distilling is coming to the tailend of 2018 having done just that at its distillery in Calgary's Beltline area.
For every week this past year, distiller Bryce Parsons has created a unique gin under the umbrella of the company's #gincrazeyyc campaign. With 2018 being declared the year of gin, Parsons was inspired to push his creative limits.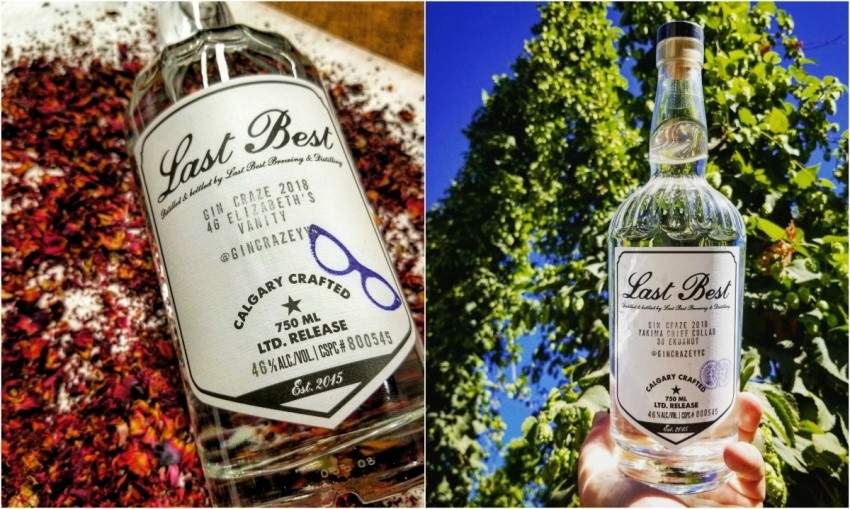 "We are still waiting for our Canadian whisky to age and I wanted to have some fun in the distillery in the meantime. So, it became a self dare of sorts, to be the first distiller to create 52 gins in one year," explains Parsons."
The last of Parsons' creations is a limited-edition gin created with a unique blend of 16 botanicals, 15 of which were grown in Alberta specifically by Shannon Farquhar of Shafar Botanicals in Sylvan Lake. It includes ingredients such as Rocky Mountain green juniper, hawthorn berries, coriander, violets, marigolds, chamomile, angelica root, yarrow, anis hyssop, wild strawberries and more. As with all of the gins created by Last Best, the base spirit is made with 100 per cent Alberta-grown and malted barley, wheat, and oats.
Gin #46, entitled Elizabeth's Vanity, was created in collaboration with one of the city's top mixologist's, Madeleine MacDonald, and was one of the distiller's favourite creations of the year and he hopes to more like-minded collaborations in the future.
"Working with Madeline was great as she is incredibly skilled and has educated and trained so many of Calgary's talented young bartenders," says Parsons. "She was a perfect fit for the project."
Parsons goes on to say that #38, "Ekuanot", was also especially memorable special because of its inclusion of hops from Yakima, Washington.
"It showed the bridge between brewing and distilling that I constantly explore with the Last Best distilling program. This gin was featured in Yakima at the annual hop and brew school and presented to over 300 brewers from around the world. We have even sent bottles down to Mexico to be enjoyed by counterparts in the growing craft scene down there."
Looking forward, Last Best won't be as ambitious in 2019 as far as its gin production, but the distiller says folks can expect plenty of seasonal releases as well as collaborations with other local industry talents.