Now that Pride season is in full swing and restrictions are relaxing across Alberta, you best believe that drag performers are dusting off their stilettos and getting ready for some fabulous events. I hope I speak for most Calgarians when I say that it's been far too long since I've sipped mimosas, forked into an eggs benny and watched some talented queens take the stage.
From a large-scale brunch featuring two celebrity Drag Race queens to a family-friendly experience at one of the city's longest-running queer clubs, here are three different drag brunches to check out in Calgary in July.
Eggs, Henny! (July 11 and 18)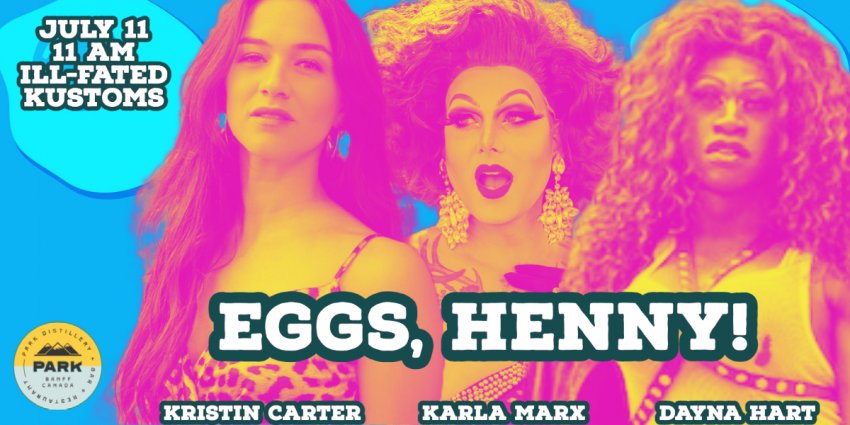 Want a little live music with your drag performances or vice versa? Look no further than Eggs, Henny!
Merging the worlds of music and drag on two Sundays during Stampede, this unique drag brunch will incorporate both performances by celebrated local drag performers as well as award-winning musicians. Presented in partnership with PARK Distillery, the drag brunch series will take place at an outdoor event space at Ill-Fated Kustoms and feature food by Top Chef Canada Season 8 alum Elycia Ross.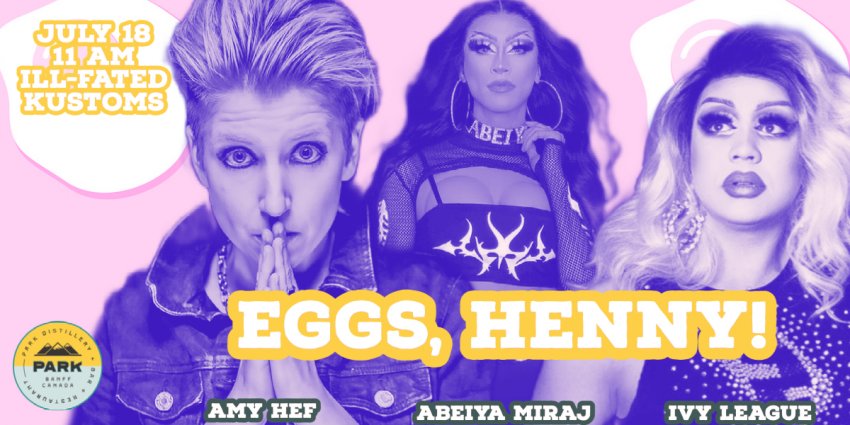 On July 11, Vancouver-based country singer Kristin Carter will share the stage with Karla Marx and Dayna Hart. On July 18, Ivy League and Abeiya Miraj will be joined by Amy Hef.
Tickets for this event are $20 per person (does not include food or drinks) and can be purchased via Showpass in quantities of two, four or six.
WERK x Stampede Drag Brunch (July 17)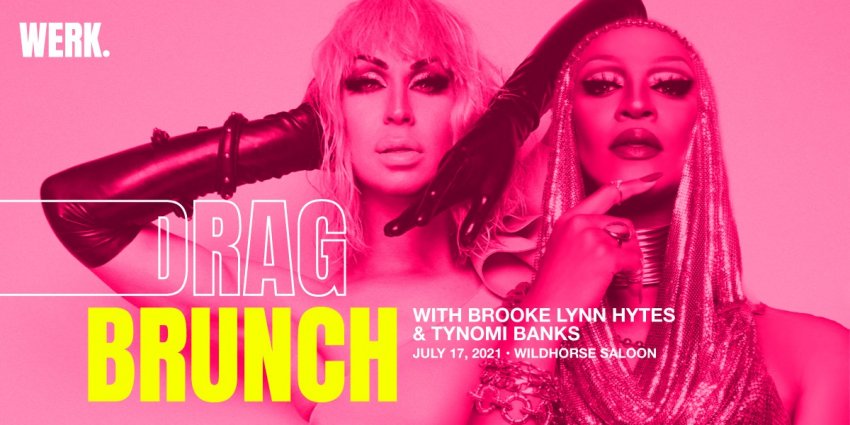 Leave it to WERK to take things to the next level when it comes to drag brunching! On Saturday, July 17, Wildhorse Saloon in downtown Calgary will play host to an epic drag brunch headlined by Canada's Drag Race cohost Brooke Lynn Hytes and CDR alum Tynomi Banks.
Tickets are $25 (general admission, does not include food or drinks, seat not guaranteed), $60 (brunch included, seat guaranteed) or $90 (VIP meet and greet, brunch included, seat guaranteed) and can be purchased via Showpass.
Twisted Element's weekly drag brunch
Calgary's premier 2SLGBTQ+ venue Twisted Element is resuming its Sunday drag brunches as of next weekend. Co-hosted by drag performers Angelina Starchild and Mo B. Dick, the brunch features a rotating lineup of local talent on a weekly basis.
On Saturday July 17, Twisted will also host a family-friendly drag brunch featuring Canada's Drag Race runner-up Scarlett BoBo.
Tickets for the special all-ages brunch as well as other special events will be made available on Showpass shortly.