Everybody loves a weekend day trip to the farmers' market. Although, a lot of markets (typically in bigger cities) have become a whole lot less farm focused and a lot more, "I could probably find half of this produce at a decent-quality grocery store." Sort of defeats the purpose, doesn't it?
One of the things that I love about the Saskatoon Farmers' Market is the fact that almost everyone working the stands is either the actual farmer or producer or directly connected to the business. Getting that genuine connection at a marketplace is really what makes an impression on me, which is likely why I do some damage to my wallet (in the name of good food) every time I am perusing the place.
Here are seven things worth trying at this great market — especially, the vodka. Especially, the vodka!
Herschel Hills - Fresh Cheese Curds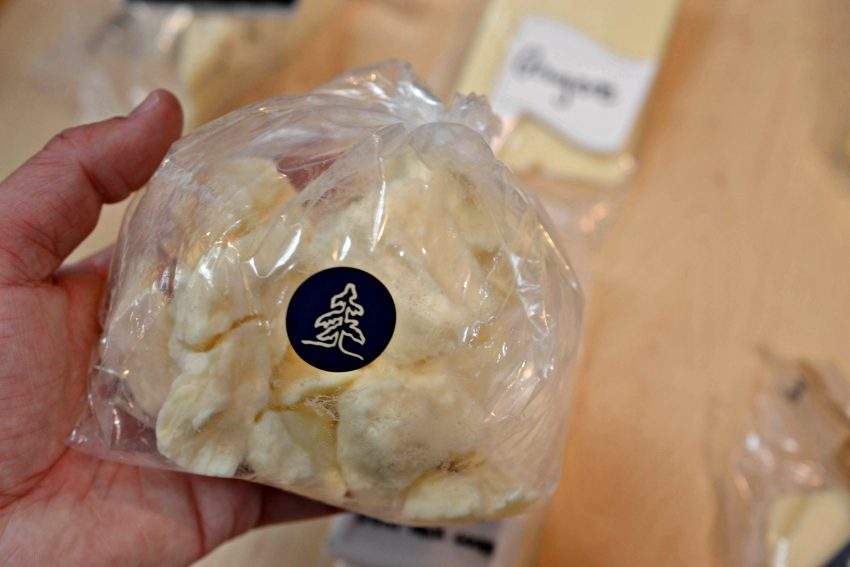 It doesn't matter where you live in Canada, you can always appreciate a good quailty poutine. One of the most important parts of a perfect poutine is definitely the cheese curds. Herschel Hills produces a big variety of cheeses: gouda, gruyere, feta, halloumi and, of course, cheese curds! Available in 100 g portions, the package is good for just a sprinkling of curds or a mountain. I say a mountain...but make sure devouring these pieces of squeaky goodness doesn't become an everyday thing for you.
Last Mountain Distillery - DIll Pickle Vodka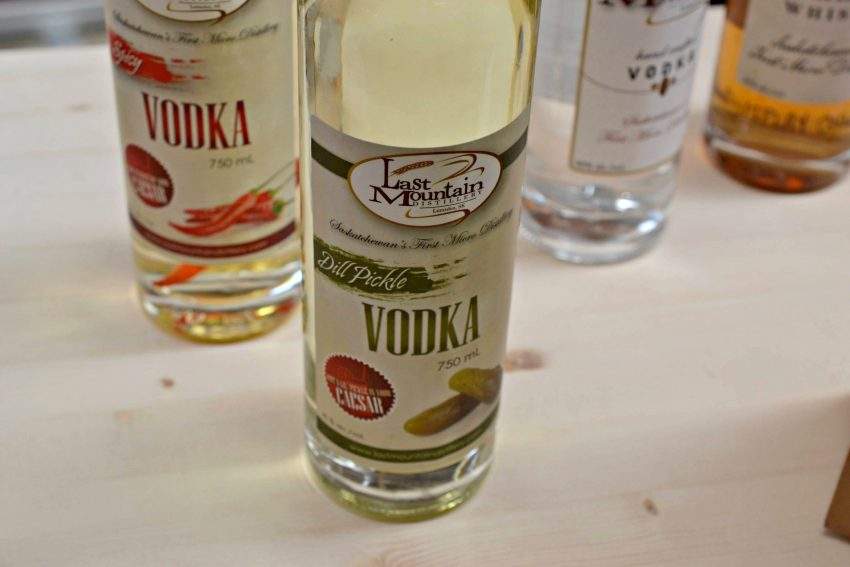 Now, I know that flavoured vodkas have already had their time in the limelight, but the varieties that Last Mountain Distillery - Saskatchewan's original microdistillery - put out deserve to get their 15 minutes, and are far from the subpar cupcake or vanilla versions that you'll find on liquor store shelves. Distilled and then aged with dill weed and garlic, Last Mountain's interesting spin on vodka has a slightly emerald hue and the essence of dill pickles, making it perfect for a Caesar (obviously!), Bloody Mary or a Dirty Martini.
Living Sky Winery - Cherry Wine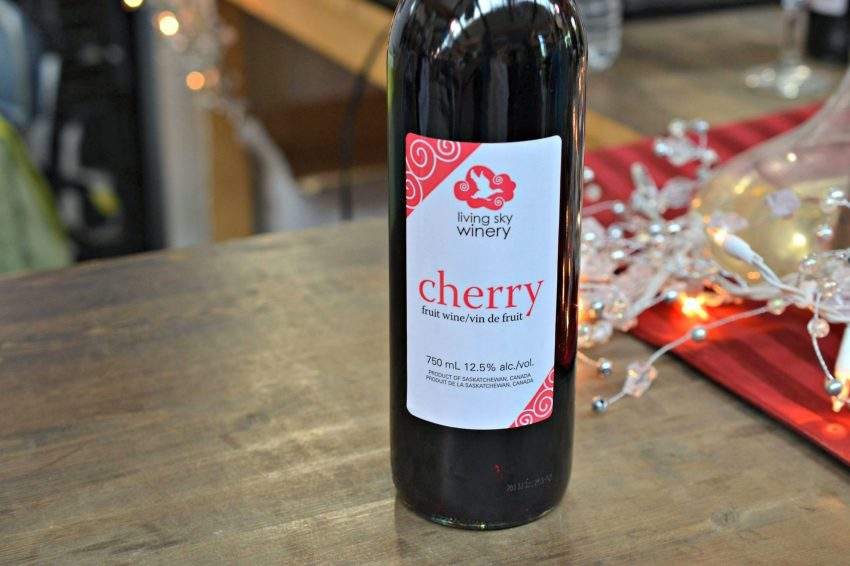 Clearly, Saskatchewan does not have ideal conditions for traditional wineries, but fruit wines are a feat the province is able to master. Living Sky Winery puts out a variety of table wines using currants, cherries (pictured) and rhubarb, as well as sweeter apres-dinner wines for sipping, like raspberry or cassis. At the risk of doing a disservice to the rhubarb or cherry wines, trying them spritzer-style with some soda in the summer. Sounds hella refreshing to me!
Nvigorate - Seabuckthorn Gelato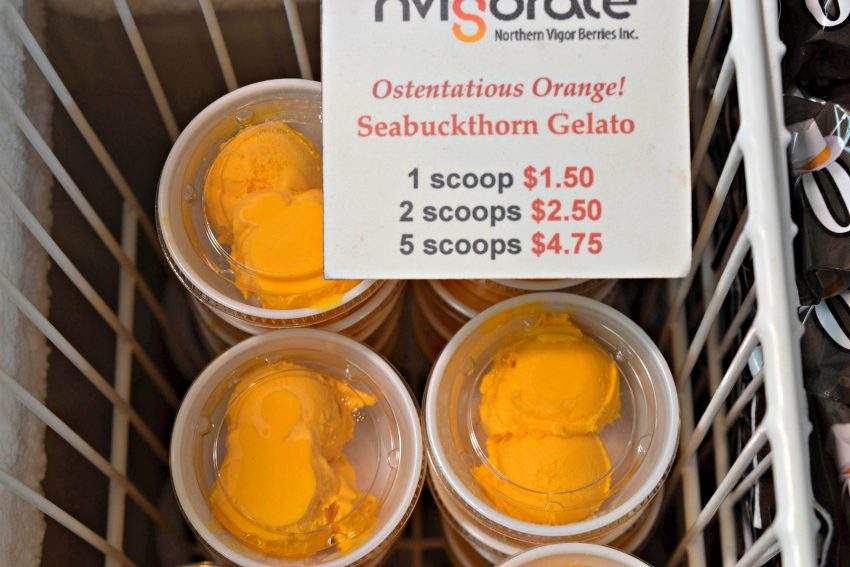 Commonly misspelled, this interesting, tart little berry makes for a beautiful gelato. Even though the berries are not exclusive to Saskatchewan, sea buckthorns are much more easily found here than any other province in the country, because the trees they're found on have extensive root systems and make great shelter belts on farms. Nvigorate offers anything from the frozen berries and gelato (pictured) to juice and tea leaves.
They're ridiculously good for you, too: loaded with all kinds of vitamins, omega-3 and omega-6 fatty acids and fibre. So, take that, apples and oranges!
Prairie Bella Gourmet Pasta - Fettuccine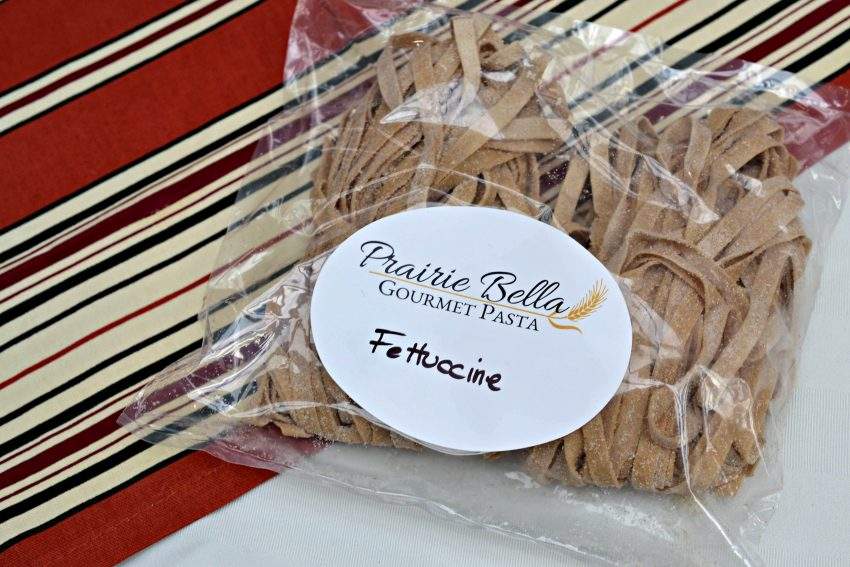 One of the newest additions to the market, Prairie Bella offers handmade pasta made with locally-grown and ground flour and eggs. Aside from four kinds of regular pasta (two types of fettuccine and two types of gnocchi), short rib ravioli, lasagna and some of Bella's artisan sauces to top any of the pastas with are all available. Pasta doesn't always have to be used in comfort foods. Toss this fettuccine with a bit of lemon juice, zest, fresh arugula, kalamata olives and olive oil for a summer-friendly dinner.
Tasty Specialty Foods - Strawberry Rhubarb Pie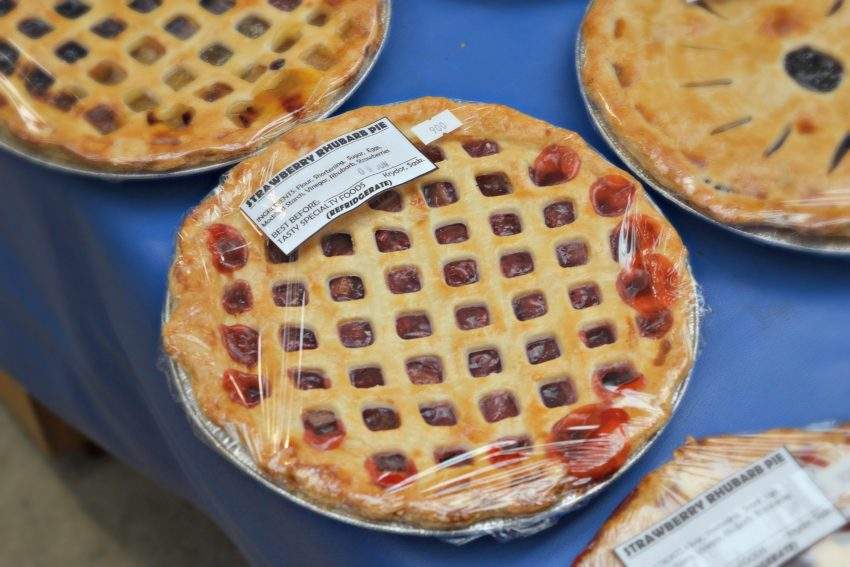 You certainly can't go to a farmers' market and not get some pie. Keeping things classic, this cute little stand, run by a couple of friendly Ukrainian ladies, has a ton of fresh baked goods like cinnamon twists, bread, big pies (for sharing or not) and jars of preserves (pickled carrots for the win!), cabbage rolls and borscht.
Cabbage rolls for dinner and a big slice of strawberry rhubarb pie for dessert? Sounds all right to me!
Wild Cuisine Catering - Wild Boar Breakfast Sandwich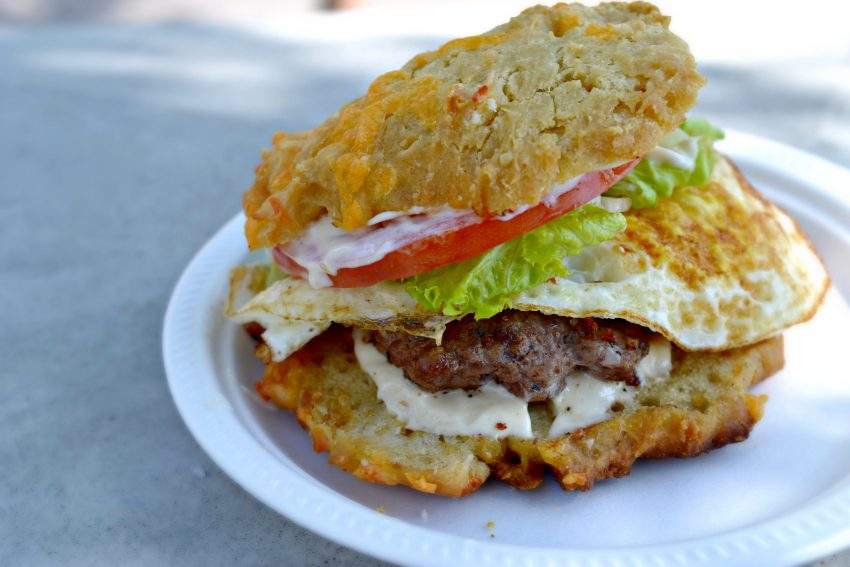 All this shopping can drum up a big appetite. Chef Tom Brown's breakfast sandwich with wild boar sausage, a fried egg and all the fixings on a fresh biscuit is somewhat of a hot mess, but it always hits the spot. Once you've gotten through the line-up at Wild Cuisine, make sure to grab some napkins and try to snag a seat on the market's little patio if the sun is shining.