There was a time when people knew their local butcher, their farmer and their baker.
Over the years, many have lost the connection to where their food comes from.
Thankfully, there seems to be a shift back to what it once was, with more and more people now making a conscious effort to educate themselves and reconnect with local growers and producers. Within the shift, there seems to be a particularly new-found interest in local butcher shops.
Acme Meat Market has been serving the Edmonton area since 1921, but it wasn't until 2008 that Corey Meyer and his wife Amanda took over the business in the Ritchie neighbourhood. Corey, a long time employee of ACME, is no stranger to the meat business. His dad owned a local butcher shop for over 30 years, so he's been around this industry for most of his life.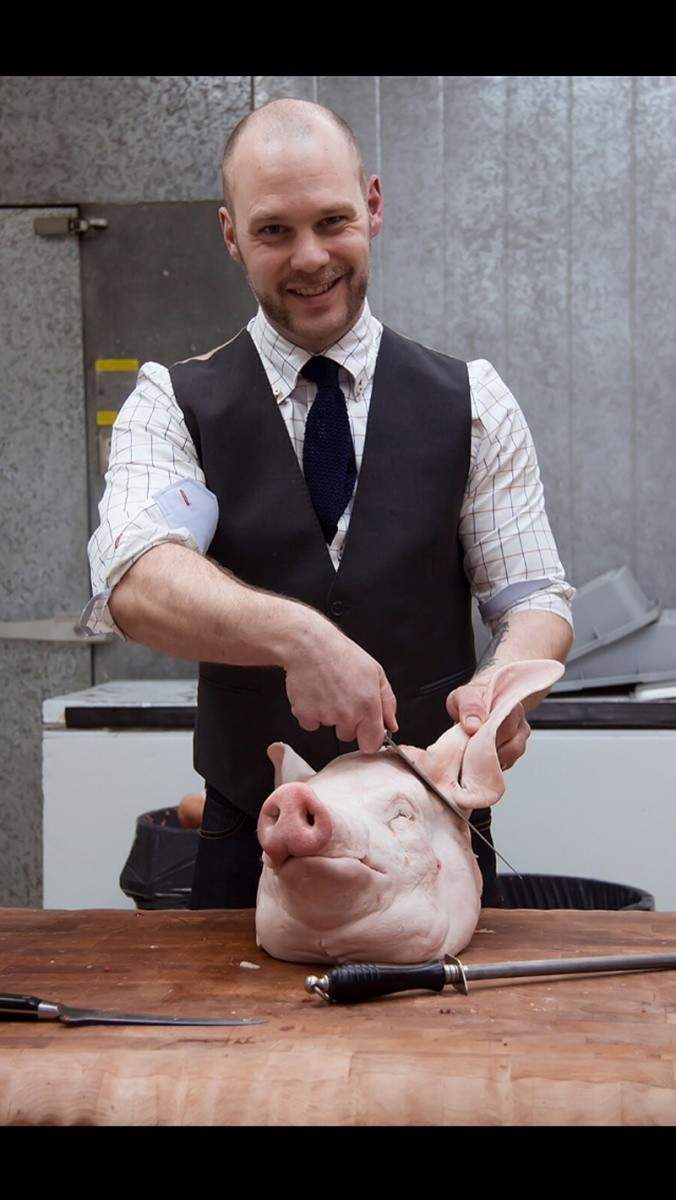 Corey says they've always had a loyal clientele, but they wanted to engage the younger demographic as the neighbourhood changed. "We've always been fairly busy, but business is up in the past couple of years. More people are asking about where their food is coming from and if the meat is hormone- and antibiotic-free," says Corey.
ACME Meat works with a number of local farms, including Hutterite colonies that can supply enough product to meet the growing demand. "The colonies I work with respect the animals they raise and put the well-being of the animal at top priority. They are very ethical in their farming and dismissal processes," explains Corey.
The history of meat butchery also runs deep for Darcy and Alicia Boisvert, who own and operate Real Deal Meats in south Edmonton.
Darcy's grandparents worked as a butcher and meat wrapper for over 30 years in Legal, Alberta. At the age of 18, Darcy starting working as a meat manager and then went on to complete the retail meat cutting program at NAIT. Real Deal Meats opened their doors 7 years ago and have been going strong ever since. Even the couple's son is "in the business". Porter, named after a porterhouse steak cut, greeted customers in his stroller in his first year as a baby before they had more staff in place.
"As a small business, it is through local support that we have thrived in this industry, which is also why it's very important to keep our sources local," says Alicia and Darcy. "Our product is sourced from local farmers and producers all over Alberta."
Ethical farming practices are also very important to the couple, who boasts that the farmers they work with raise free-range, hormone-antibiotic free animals that are naturally raised in their environments.
Alicia and Darcy say the butcher business is a very rewarding trade. The countless hours spent making product and cutting meat to keep their customers happy makes it all worth it.
For Brian and Jen Mendieta with City Life Farms, it was a severe health scare that motivated them to leave the city for the farm. In 2011, Brian was diagnosed with stage three Hodgkin's lymphoma at the age of 29. After almost losing his battle to cancer, Brian says it was a huge wake up call.
It was then that the couple made the decision to raise and grow their own food so that they'd know exactly what they are putting in their bodies. After countless days of research, they decided to buy a farm.
"We gave up a lot and took a huge risk, but it has been worth it," says Jen. "It's not always easy, but we try to look for the positive in everything and make the most out of each day."
Brian personally handles the animals on the farm every day. He makes sure they are healthy and that the feed has no mold for proper nutrition.
City Life Farms started a butcher shop on their land in 2014 and also sell their products at the St.Albert Farmers' Market. They recently opened up a butcher shop in Westlock and construction is underway for a location in St.Albert.