Jesse Willis and Jeff Jamieson are no strangers to the wine and spirits industry. The pair met years ago while working at Bin 905 in Calgary's Mission neighbourhood before eventually going into business together and opening their first Vine Arts location in 2012. Since then, the two have gone on to open an equally popular second location of their boutique liquor shop on 17th Avenue S.W. as well as one of Canada's top cocktail bars, Proof and the locally-minded, vegetable-forward restaurant Donna Mac.
While running these shops and restaurant concepts, Willis and Jamieson, along with one of their company partners, Warren Orban, recognized the lack of accessibility to quality glassware and barware in this part of Canada. Without much variety, most restaurants and cocktail bars around town used the same sort of equipment behind their bar. Aiming to change that, the three launched Fifth & Vermouth earlier this year. Their cocktail-focused supply company offers everything from interesting muddlers and ice moulds to a spectrum of interesting glassware.
Jesse Willis sat down to chat about how he and his colleagues came to launch the company and how they're managing to fill a void in the Western Canadian food scene when it comes to good products that help to elevate a restaurant's bar program.
What motivated you three to start Fifth & Vermouth?
For years, at Vine Arts, we have had issues getting quality barware consistently and at a decent price. We've gone back and forth with several different suppliers and we just couldn't find products that would have consistent quality at a reasonable price. Some of the things that we would buy had to come from the United States, so there was fluctuation with the currency conversion, shipping was expensive, and we have noticed there is a growing demand for more specialized glassware and barware. Our partner has found some suppliers in China and Japan that we could deal with directly, so we decided we would give it a shot. And now, here we are!
Why is your barware and glassware unique? Is it better than any other products of this kind available on Canadian market?
Some of the products we carry are similar to what you can get in other places, so we are just making sure we have the essentials. There are great suppliers out of Eastern Canada, but not so much in the West, especially not in [the Prairies]. We started out with stocking mixing glasses because we had a lot of feedback from bartenders from other bars and restaurants saying that their mixing glasses were breaking.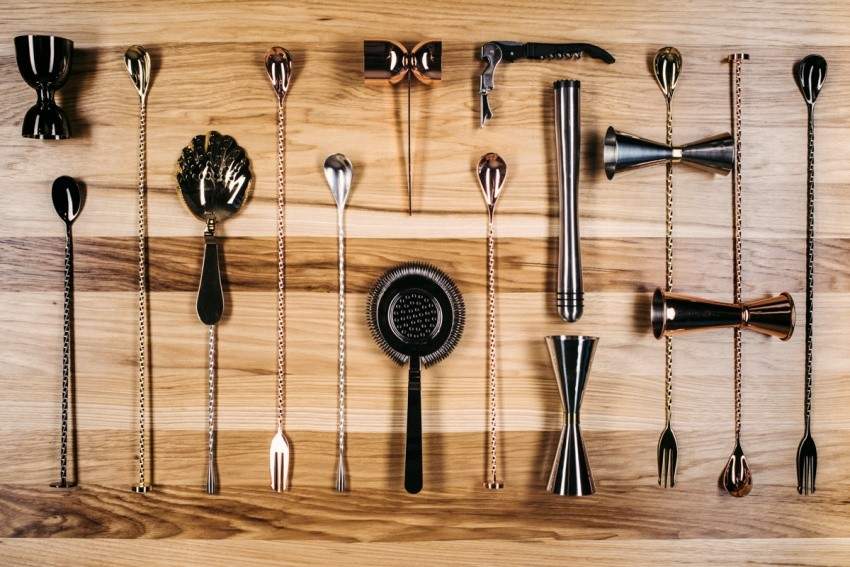 Aside from dropping one, what causes a "restaurant quality" cocktail glass to break?
Some of them were too thin or they would have seams in them and they would crack, or they couldn't handle temperature changes. If you think about it, in a busy bar, you are mixing drinks, your glass is cold and it's going right to the dishwasher. A lot of the glasses on the market couldn't handle that change in a temperature. That was an example of one of the first things where we started working with the factories directly to create glasses made to our specifications, which are hand-blown seamless glasses. We also designed a new cobbler shaker that is extra heavy and extra thick. It doesn't get cold as fast and it insulates a little better. We worked in some of our custom design stuff, and as we move forward, that's going to be something we will constantly work on.
To what extent are your products locally manufactured?
Currently, to no extent, to be completely honest. We are sourcing all of them. We are based here, but none of our products are made in Canada, yet. That's something that we'd like to work on down the line. We would like to find some local suppliers, people who can work with metal or glass, crystal, but it's a hard thing to do [as a maker] and the price tag attached to these creations is usually quite substantial. That said, it is our goal to eventually build Fifth & Vermouth into something that can offer locally-crafted glassware and barware as well.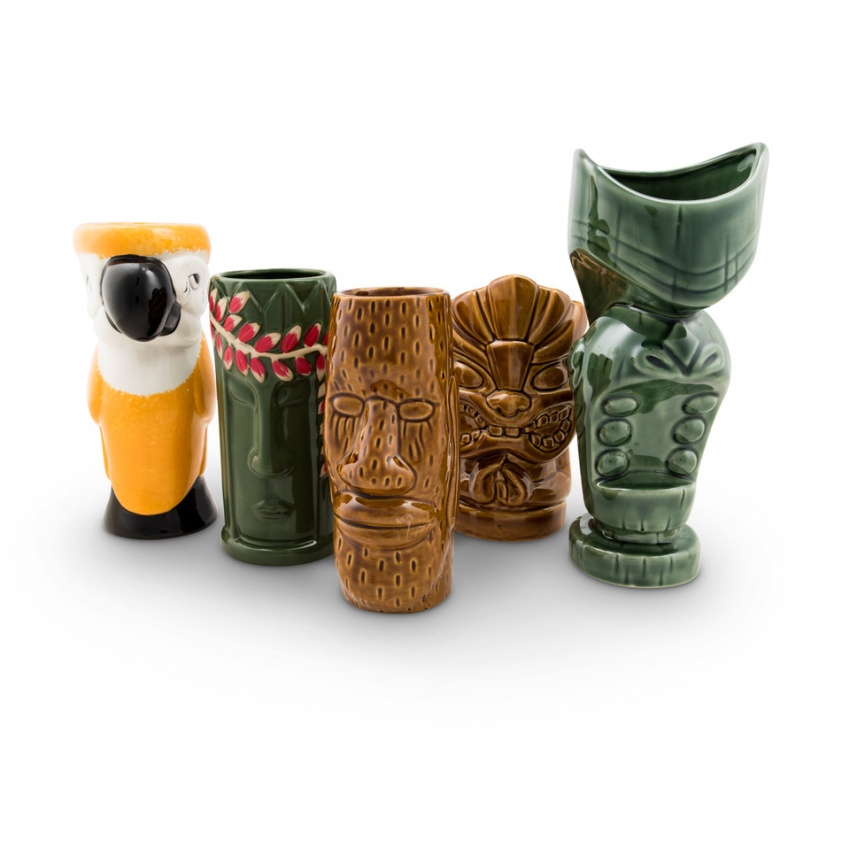 You have a lot of interesting tiki glassware. What's the appeal there?
Tiki bars are becoming so popular--just tiki cocktails in general--so we will build on our own custom-designed glasses in the future. I think we offer an interesting mix of them, cool designs, shapes and sizes.
How has the company been received so far since you launched in April?
I think we have a good start, but again, I think where we see an opportunity for expansion is working with distilleries. We already started working with some local distilleries across Canada. For instance, Sheringham Distillery on Vancouver Island already started to sell our products. We are in talks with Eau Claire Distillery, Fernie Distillers, etc. So, we see a big opportunity in providing branded products to these places.