The long-standing barbecue eatery Hayden Block has recently completed a new addition to its space that will offer not only plenty of new seating, but a new home for live entertainment.
What was formerly a second-level office has now been turned into a cool second level for Hayden. Aesthetically, and not surprisingly, this new level matches its main floor and boasts plenty of exposed brick, wood panelling, long plank tables and red leather bar seats. An especially exciting part of the addition is a small stage in the north section of the upper level that aims to be a home for local and travelling musicians alike.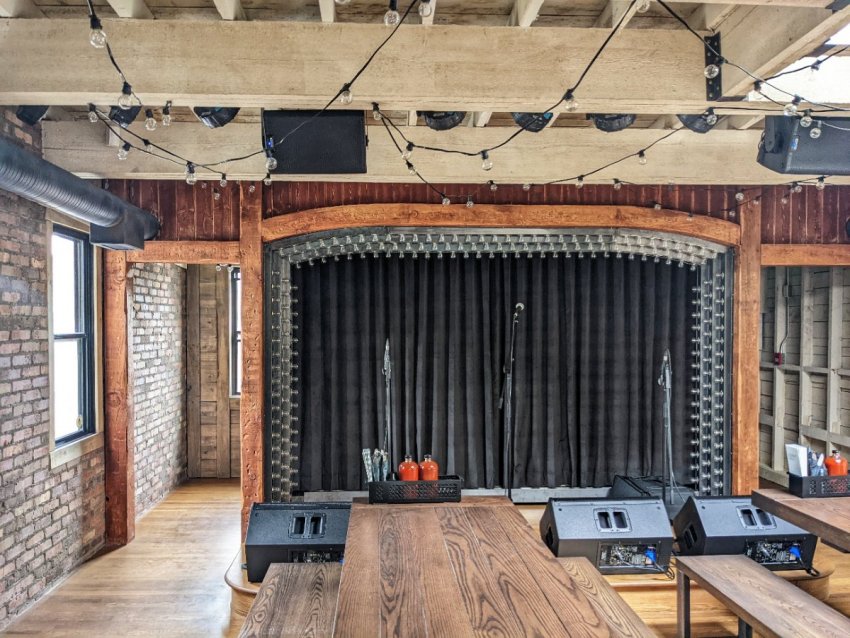 Well-known local singer Jay Bowcott of Rooks was the first to perform in the new space this past Thursday.
"[This is] a beautiful venue in Kensington Calgary with incredible food! This city is really expanding culturally. Go check this spot out and support local business and artists," said Bowcott in a Facebook post.
Hayden Block is open from 11 a.m. to late, seven days a week. For more information on upcoming entertainment, check out the restaurant's website or follow along on Instagram.