Born and raised in Thunder Bay, Hayden Johnston--a current competitor on the new season of Top Chef Canada--grew up in a family that hunted, fished and foraged throughout the year. With a solid foundation for cooking and appreciation for local ingredients since a young age, Johnston went on to graduate from the Culinary Institute of Canada and cut his teeth in many top restaurants before settling in at the much-celebrated Richmond Station in Toronto where he runs the kitchen alongside owner Carl Heinrich as the restaurant's chef de cuisine.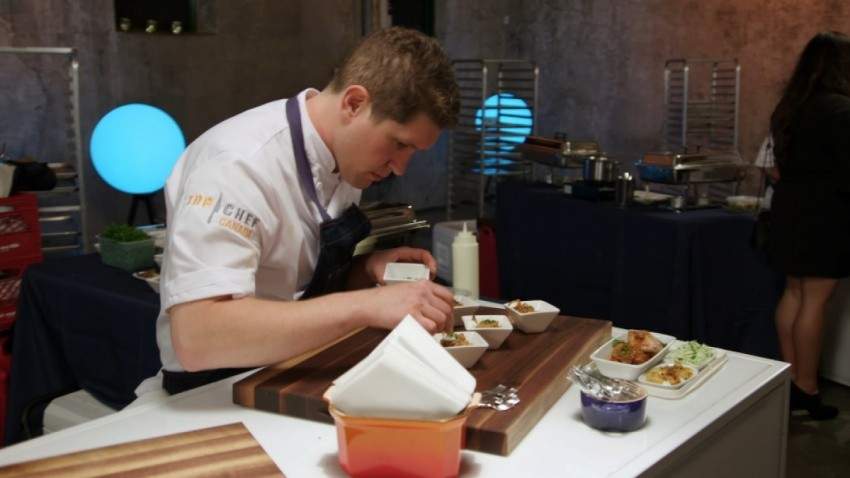 "Success in cuisine is the combination of great relationships and great ingredients," says the chef.
Catch Hayden cooking off against some formidable Canadian talent on Top Chef Canada, which airs Monday nights on Food Network Canada.
When he does have a day off, here's where you can likely catch the chef eating and drinking around Toronto.