Prior to the season premiere of Top Chef Canada earlier this spring, Toronto-based caterer Wallace Wong seemed like a bit of a wild card. Yet, here we are, almost four episodes in, and the chef has been serving up hit after hit to the show's judging panel.
Wong's two loves are cooking and fitness, which led him to the nickname Six-pack Chef and his business slogan: eat good, look good, live great.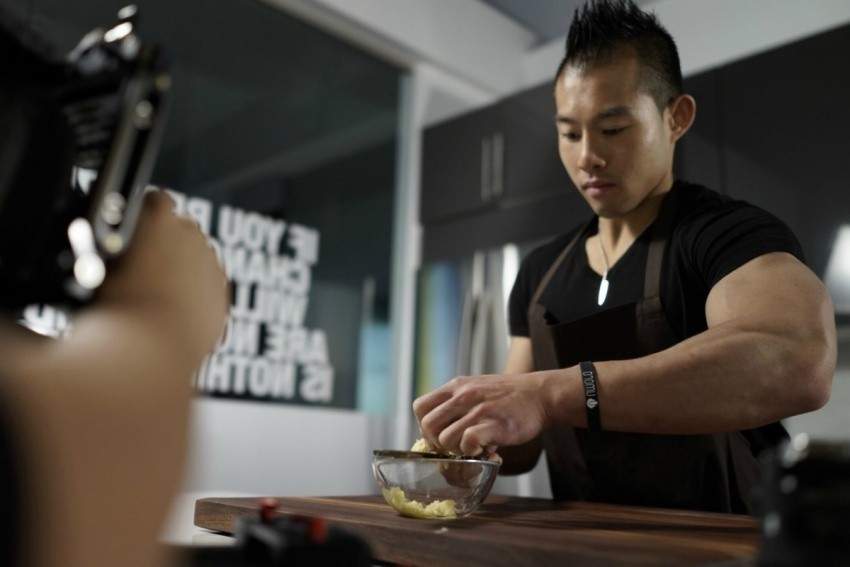 After spending time in conventional kitchens, the chef left the daily grind for a different sort of grind, and is now aiming to prove through his catering company that chefs can find culinary success beyond the line and that one can maintain a healthy lifestyle while doing it.
From casual (and slighly guilty) breakfast at McDonald's to epic lobster towers in Scarborough, here are Wong's favourite spots for food and drink in Toronto.
Breakfast
It's got to be McDonalds, combo No.2: sausage and egg McMuffin with a hashbrown and orange juice. The key is to get it super-sized so you get an extra hashbrown to put inside the sandwich! No ketchup please! This is my guilty pleasure, it's something I am always craving. I honestly love it! Toasty English muffin, savoury springy sausage, good ol' egg and slice of cheese.
I don't have to talk about how good the hashbrowns are. If you know, you know.
Lunch
Jeon Ju Hyang Restaurant in Scarborough is my pick. [Get the] gamjatang combo--big pieces of meaty pork bone stewed until tender with Korean spices, kimchi and potatoes and served with a bowl of short grain white rice. This place is family-run, super affordable and reasonably priced, with sufficient portions and rotating small Korean side dishes (banchan) with every order!
Not to mention, you can refill those side dishes [for free]. Need I say more?
Dinner
For dinner, there is nothing like a home-cooked meal. However, if I was to go out, it would be either Fishman Lobster Clubhouse in Scarborough--I'm a big seafood fan and I love the fact that I get to use my hands--or any buffet, whether that means Chinese, Japanese, Korean, Western... It doesn't matter to me. I love the variety and options, and I love that I'm able to get a little bit of this and a little bit of that.
Drinks
I'm not a big drinker, but I do have a weak spot for Pickle Backs! I blame the Momofuku Shoto (now Kōjin) crew for that!